Verizon delays 5G service upcharge, but only for some
1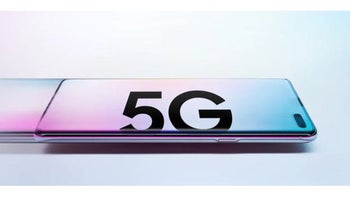 As the 5G rollout continues, one question that has become more and more prevalent is when carriers will start trying to charge customers more for 5G service compared to 4G (it's not really a question of if, because we know carriers will if they can get away with it.) But, there appears to be a little bit of good news for some Verizon customers in terms of the planned 5G upcharge.
Verizon had announced previously that it would be charging $10 extra per month for 5G service in the relatively few markets where that service is available. Verizon also waived that fee for
Samsung Galaxy S10 5G
users (which is to say all 5G customers, since that's the only 5G device available in the U.S. market right now,) but it can be a bit confusing. Galaxy S10 5G users will have the fee waived for three months if they're in one of the recently announced rollout cities, and it will be waived for an unknown amount of time for others. To make it even more confusing, Tami Erwin, head of Verizon's new business-focused unit, told
The Wall Street Journal
that Verizon will be delaying the $10 extra charge for an undisclosed amount of time in order to allow customers time to try out 5G and understand what it's all about.
Verizon contends that customers who have 5G service love it and want to see it spread out more, but Erwin implied the rollout is going slowly because of permits needed to create denser networks. Of course, it seems inevitable that as 5G networks grow, carriers will feel more emboldened to raise prices. For instance, AT&T's CEO made it sound like he had
no way to stop 5G pricing
from becoming more like wire line tiered pricing.