Samsung Germany's Galaxy S9 support page hints that Dual SIM feature is coming to Europe
8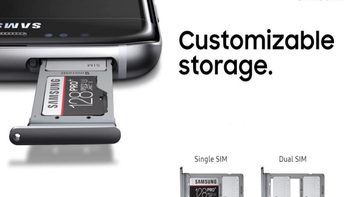 Some models of the
Samsung Galaxy S7
and
Galaxy S7 edge
came with Dual SIM capabilities. This was offered in the form of a hybrid SIM tray (pictured above) that allowed users to employ the second SIM card holder for a microSD card instead. In 2016, the Dual SIM variation using the hybrid SIM tray was available in the Middle East, Asia and Africa. Last year, the hybrid SIM tray was again offered in select markets on the
Samsung Galaxy S8
and
Samsung Galaxy S8+
.
What about this year? Thanks to Samsung Germany's early posting of its support page for the
Samsung Galaxy S9
, we can tell you that the Dual SIM feature will apparently be offered in Europe this year. We come to that conclusion because of the two model numbers listed on the German site, which are SM-G960F/DS. The "F" designation following the SM-G960 indicates the international version of the Galaxy S9, while the model with the "DS" at the end of the name indicates that it is a version of the phone with Dual SIM capabilities.
Since the Dual SIM designation appears on Samsung Germany's website, it isn't a huge leap of faith to assume that the European consumer will be able to purchase a variant of the Galaxy S9 or Galaxy S9+ that comes with a hybrid SIM tray. As we pointed out in the first paragraph, the latter will accommodate two SIM cards or one SIM card and one MicroSD card.
China is another market expected to receive the Dual SIM version
of Samsung's 2018 flagship models.
The Samsung Galaxy S9 and Samsung Galaxy S9+ will be unveiled on February 25th
, and are expected to launch on March 16th.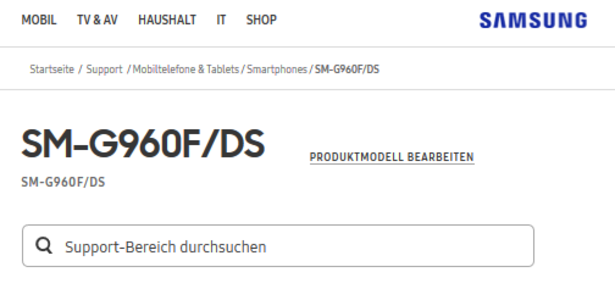 The Samsung Germany website already has a support page up for the Samsung Galaxy S9
source:
SamsungGermany
(
translated
) via
LetsGoDigital
(
translated
)