Latest Samsung Galaxy Watch Active 2 report tips neat new feature along with many upgrades
1
Owners of the original Galaxy Watch Active can't interact with the UI using any sort of bezel action
Instead of updating the "regular"
Galaxy Watch
, which was formally unveiled alongside the Galaxy Note 9 last year, Samsung is widely expected to refresh the newer and slightly humbler
Watch Active
in the near future.
While we've known a great deal about the
Galaxy Watch Active 2
for
around a month now
, getting to check out the unreleased smartwatch in a number of hands-on photos and
press-friendly renders
in
several colors
over the last few weeks,
a new report
adds plenty of previously unrevealed information into the equation today. One detail in particular is likely to put a big smile on the face of many hardcore Samsung wearable fans left disappointed by a beloved feature missing from the first-gen Watch Active.
No rotating bezel comeback planned, but get ready for a Touch Bezel debut
As part of its efforts to reduce the bulk of the Galaxy Watch and make the Watch Active more appealing to runners and fitness nuts, Samsung eliminated the rotating bezel that made UI navigation so intuitive and smooth on the company's previous smartwatch generations, starting with 2015's Gear S2. While the earliest leaked pics showing the Galaxy Watch Active in action made it pretty clear the popular feature wouldn't return, Samsung may have found a way to blend a sleek design with enhanced usability.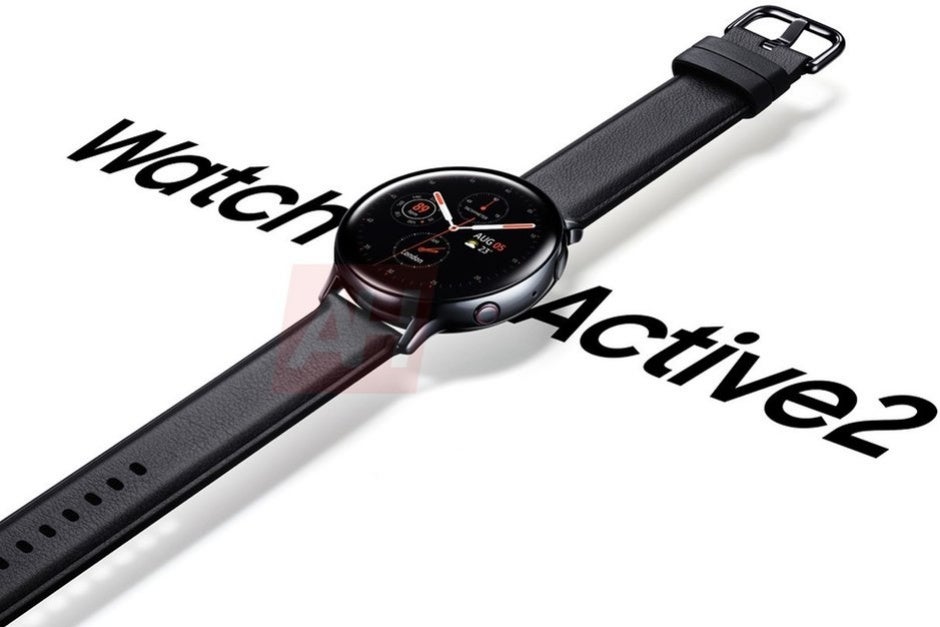 Enter a so-called "Touch Bezel" that you don't need to physically turn and twist to switch between key user interface elements. Instead, you can simply swipe your finger around the display as an alternative method of interacting with the smartwatch to classic touchscreen operation. This is apparently a "confirmed" upgrade already rather than the educated guess formulated back when Touch Bezel, Digital Bezel, and Touch Wheel
trademark applications were first sighted
.
The new feature will allow the Galaxy Watch Active 2 to remain relatively lightweight, tipping the scales at 31 and 36 grams in 40 and 44mm sizes respectively. The original Watch Active, mind you, comes in a single 40mm variant weighing in at 25 grams, while the Galaxy Watch is available in 42 and 46mm models tipping the scales at 49 and 63 grams respectively.
Big screens, durable build, smaller batteries, and improved Bluetooth technology
Not only is the Samsung Galaxy Watch Active 2 expected to expand on its predecessor's screen real estate, but the large version will purportedly come with an even larger 1.4-inch Super AMOLED display than the 1.3-inch panel on the 46mm Galaxy Watch. Meanwhile, the 360 x 360 pixel resolution will be retained for both the 1.4 and 1.2-inch variants, with Corning Gorilla Glass DX+ protection and MIL-STD-810G certification contributing to a robust design capable of taking an occasional beating.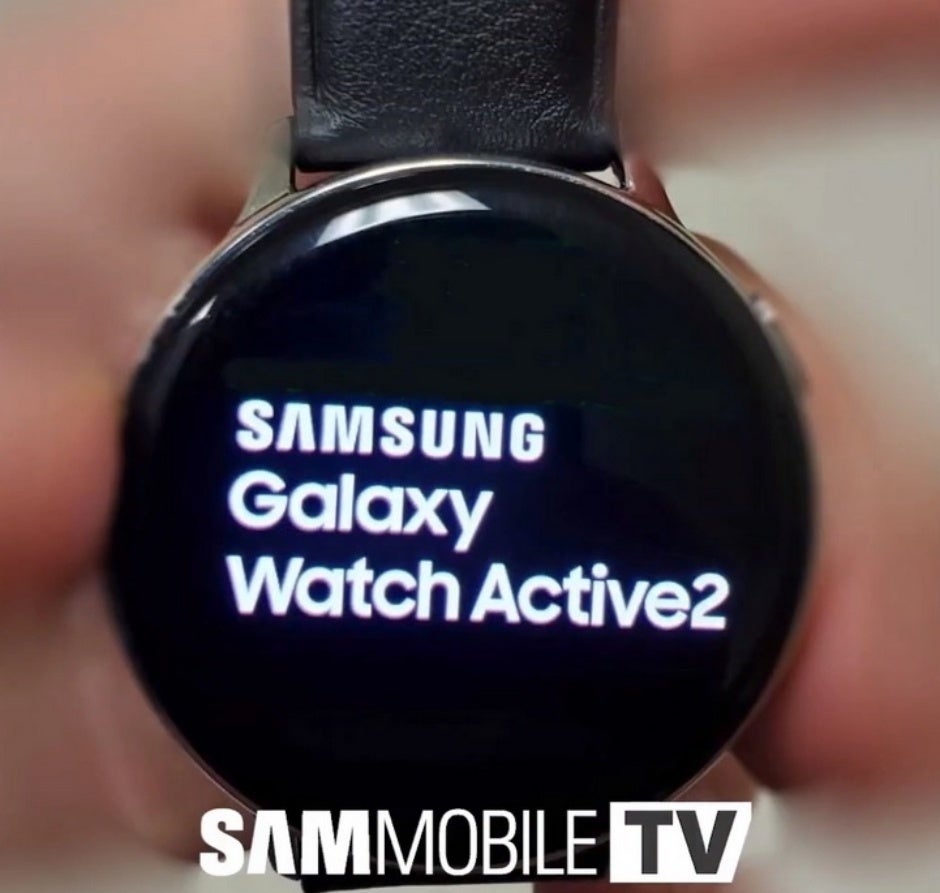 Under the hood, the same old Exynos 9110 processor should be able to keep things running in a respectably smooth fashion, combined with 768MB RAM on Bluetooth-only models and 1.5 gigs of the good stuff as far as LTE-enabled variants are concerned. Unfortunately, the battery life of the Galaxy Watch Active 2 might represent a downgrade over what the Galaxy Watch is capable of, as the 270 and 472mAh cells will shrink to 247 and 340mAh sizes on the small and large model respectively.
On the decidedly bright side of things, Samsung will apparently make the jump from Bluetooth 4.2 to the 5.0 standard, which should vastly improve the range of your smartwatch to smartphone connection and may also provide at least a small upgrade in energy efficiency, thus helping the wearable device (hopefully) last a decent amount of time between charges.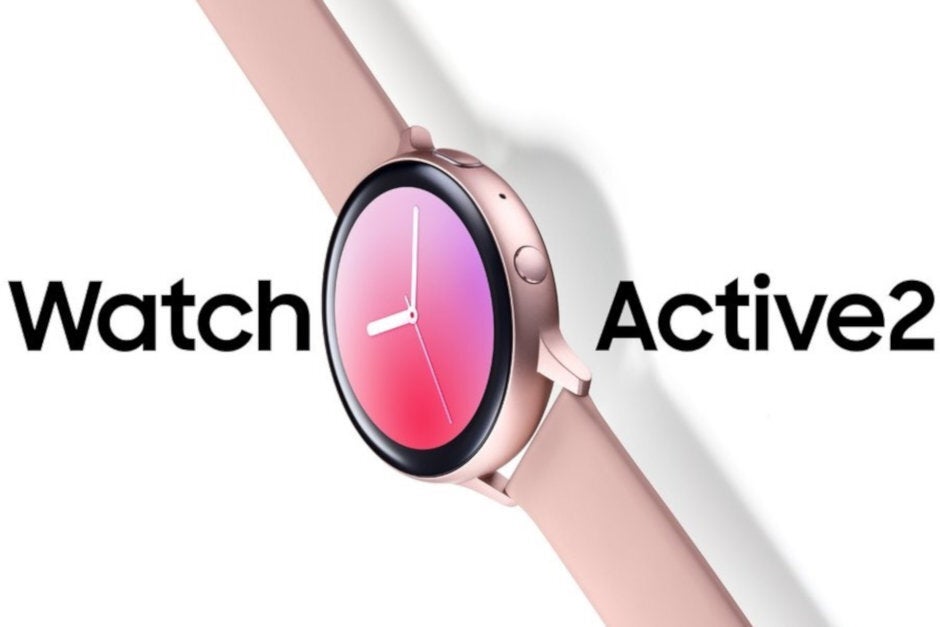 In case you're wondering, the
Apple Watch Series 4
also comes with Bluetooth 5.0 technology, but recently released Wear OS smartwatches are still stuck on the older 4.2 generation, the same feature that the Galaxy Watch and Watch Active are offering.
Finally, in terms of colors, build materials, and finishes, you can expect plenty of variety, as you will be able to choose between stainless steel and aluminum flavors coated in black, silver, gold, and pink gold. Of course, not all paint jobs will be available in two sizes and two connectivity options.
Recommended Stories