Samsung Galaxy Watch Active 2 render shows leather band, accented power key
10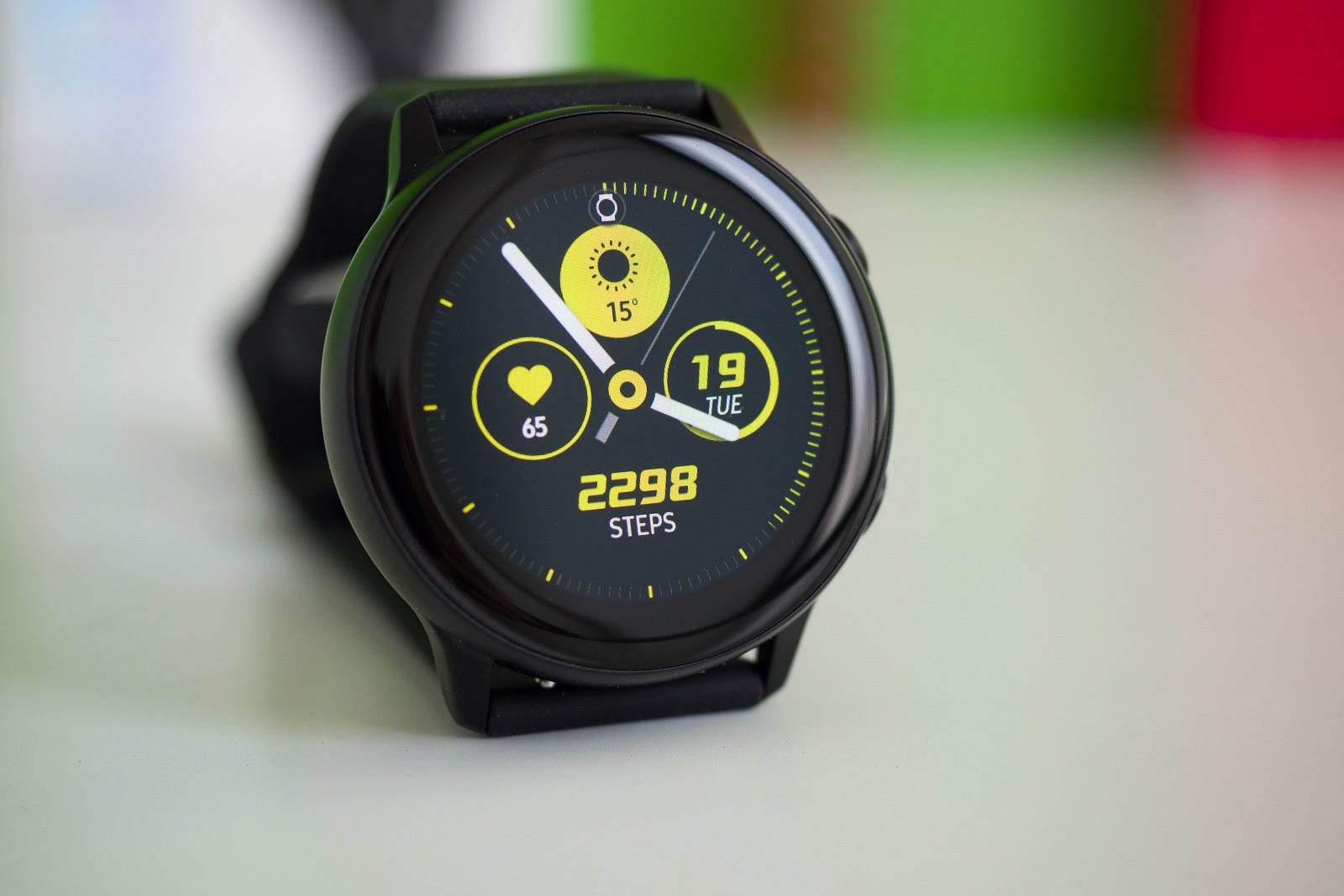 The original Galaxy Watch Active
The Samsung Galaxy Watch is almost one year old and that means an upgrade is almost due. Initial rumors spoke of a second-generation model dubbed the Galaxy Watch 2 but recent leaks suggest Samsung is instead preparing a successor to the much newer Galaxy Watch Active. Today, this theory gains extra credibility thanks to a
leaked press render
.
It looks like LTE support has made the cut

Set to be marketed as the Galaxy Watch Active 2, it appears Samsung's next-gen smartwatch will look a lot like the original. The wearable maintains the latter's circular display with slim bezels and also features an aluminum frame. This time around, though, some small yet important tweaks have been made which should turn the smartwatch into a more direct Apple Watch competitor.


As first revealed by a set of leaked photos and corroborated by today's render, the Galaxy Watch Active 2 adds a small red ring to its power/home key. Without any context, this change doesn't seem very important but in actual fact it is. That's because, just like Apple, Samsung will reportedly use the ring to distinguish LTE models from Wi-Fi units. Adding further weight to the rumor of LTE support is the presence of a small hole just above the power key. Although not yet confirmed, it's expected to house a microphone and should, therefore, permit phone calls via the watch. On an unrelated note, the back button which sits further up the right side of the watch is now oval-shaped rather than round.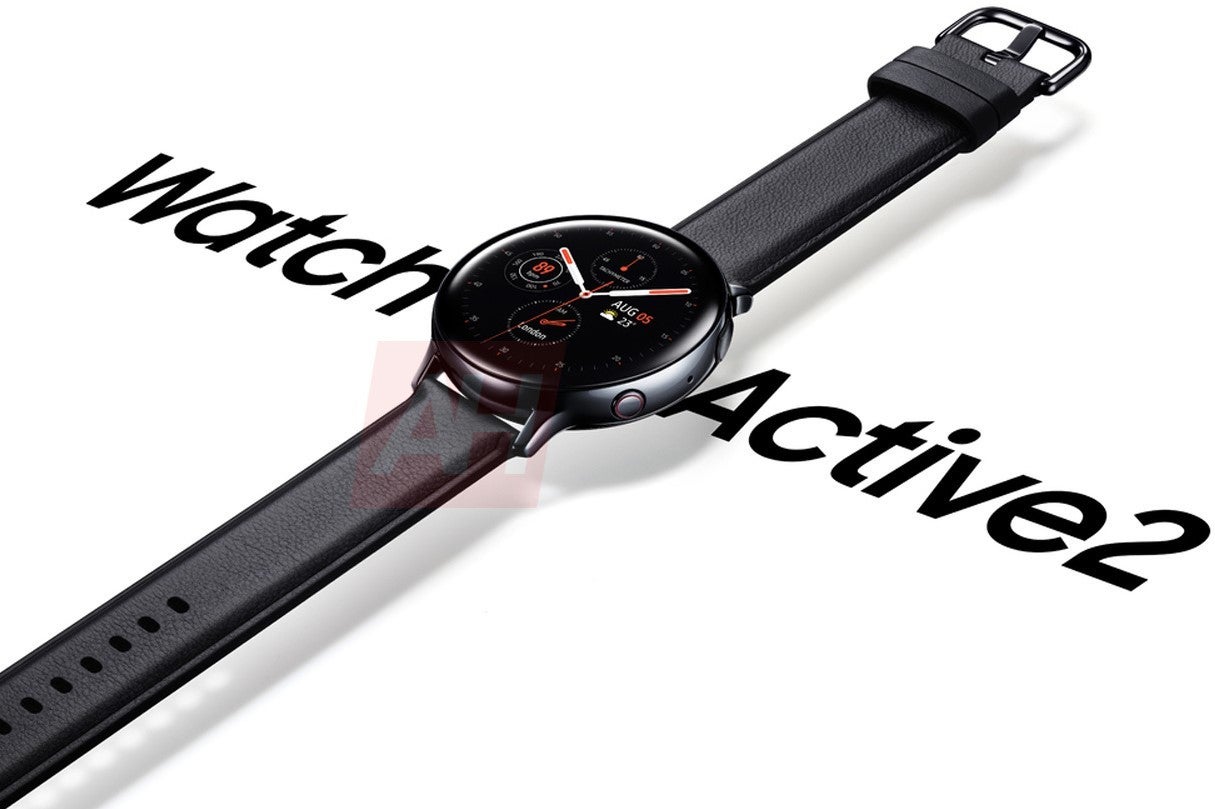 The model rendered today is undoubtedly the black version Samsung's reportedly preparing which will seemingly be paired with a black leather band. But recently leaked photos also depicted
a silver variant
and, if recent rumors are to be believed, a third gold model is on the way too.
Lots of important health-focused features

In addition to the changes mentioned above, Samsung apparently has quite a few fitness and health-focused upgrades planned. Specifically, the Galaxy Watch Active 2 is said to be taking a page out of the Apple Watch's book by introducing a new ECG app. This will enable users to take an electrocardiogram from their wrists and will also let users capture their heart rhythm, therefore detecting rapid or skipped and low or irregular heartbeats.


Presumably, all of this data can then be shared with a licensed physician for an expert opinion on the matter. Accompanying this feature should be occasional atrial fibrillation (AFib) notifications. This is the most common kind of irregular heartbeat and can result in a stroke if left untreated.


Lastly, the Galaxy Watch Active 2 will reportedly include Fall Detection. This feature will activate automatically if the device detects a fall and will display an alert and also vibrate to capture the user's attention. Users can either dismiss the notification or contact the emergency services with just one tap if required. Alternatively, the watch itself will send messages to emergency contacts and call emergency services if the user doesn't respond within a pre-determined amount of time.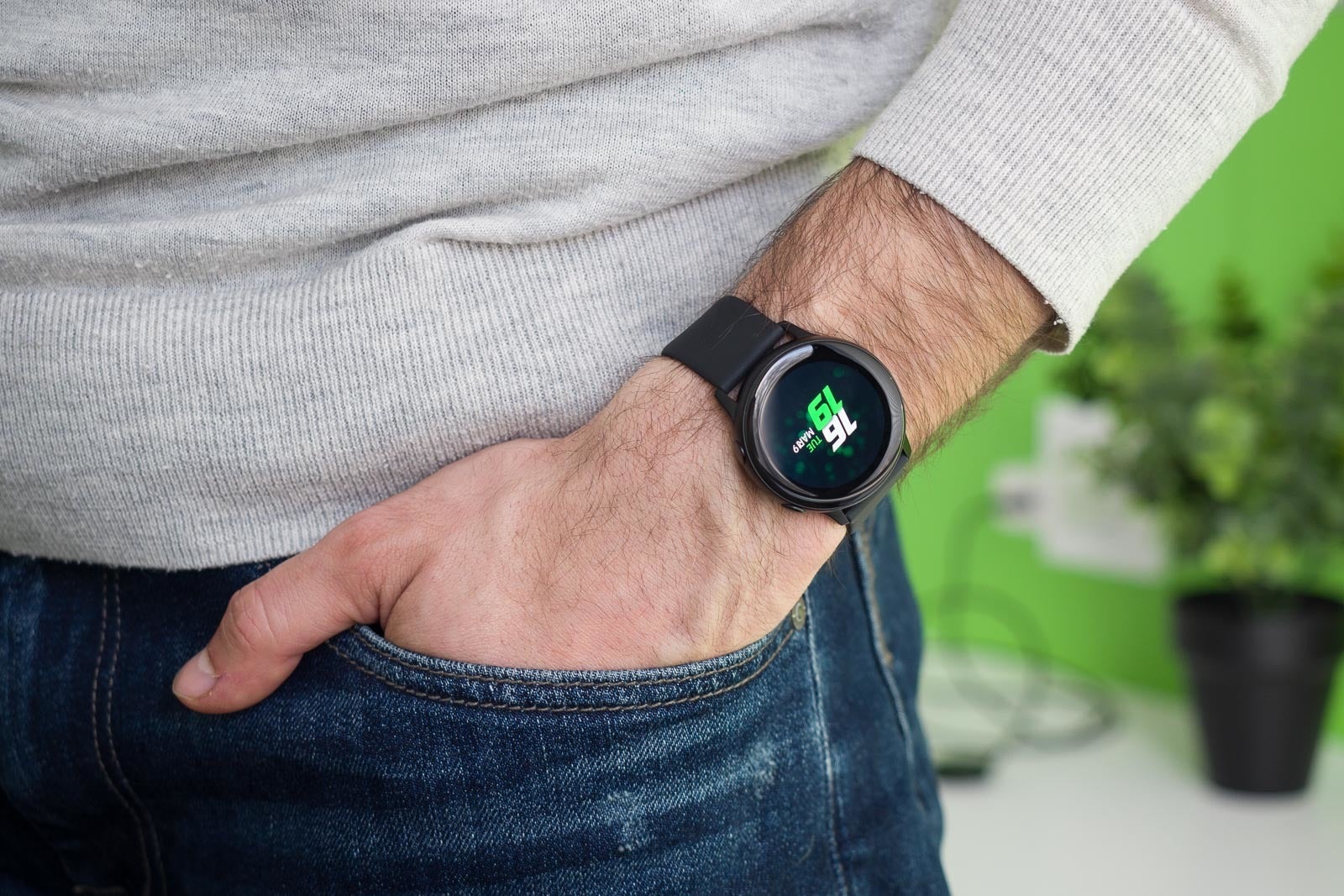 Expect more health and fitness-focused features
Much like Apple, Samsung will most likely have to obtain regulatory approval before implementing its ECG feature. As such, it's possible Samsung will choose to roll them out at a later date if the permission has not yet been granted.
Samsung Galaxy Watch Active 2 announcement and release

The Samsung Galaxy Watch Active 2 is expected to make its international debut on August 7th alongside the Galaxy Note 10 series. The smartwatch should go on sale within a matter of weeks and will reportedly be available to purchase in both 40mm and 44mm sizes.
Recommended Stories