Samsung plans to mirror the best Apple Watch features on the Galaxy Watch Active 2
17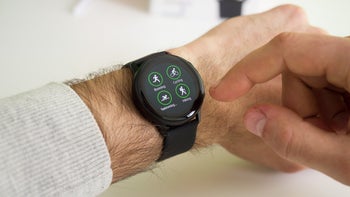 The original Galaxy Watch Active has a few neat activity tracking tricks up its sleeve, but no ECG
While the
global smartphone market is stagnating
due to a general lack of innovation and longer upgrade cycles,
smartwatch sales have been thriving
of late, a trend expected to continue for
at least four or five more years
. Even though Apple didn't pioneer this fast-growing product category, it's hard to deny the pivotal role the Cupertino-based tech giant played in recent years in helping wearable devices find their purpose and break into the mainstream.
Predictably enough, Apple's rivals are now desperately trying to catch up, starting with Samsung, which is reportedly planning to unveil a
Galaxy Watch Active 2
with a similar slew of super-advanced health monitoring features in the near future.
A life-saving copycat that needs to happen
Yes, we said it first, but before you take issue with the copycat label, let us highlight we fully understand Apple holds no copyright over ECG technology on the wrist or fall detection. This is something we believe many companies have been working on for many years, but the fact of the matter is Apple brought all that stuff to market first. That being said, when it comes to actually saving, extending, and improving lives, you really shouldn't care about petty things like who did what first.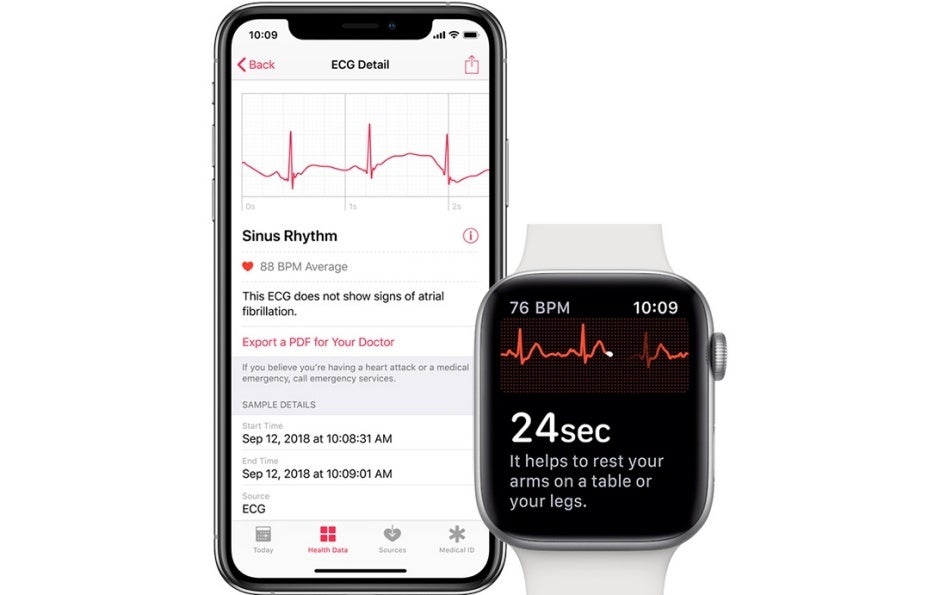 The Apple Watch Series 4 has saved countless of lives, improving many more
The important thing is that, at least
according to SamMobile's inside sources
, a smartwatch likely to offer both Android and iOS compatibility will soon be able to measure your ECG (electrocardiogram) on the move, alerting you of serious heart problems like atrial fibrillation. Hopefully, Samsung's ECG functionality will be just as accurate as Apple's, although you're obviously always advised to check with a doctor before panicking.
The Galaxy Watch Active 2 is also expected to take a page out of the Apple Watch Series 4's book when it comes to fall detection, vibrating and displaying an alert as its accelerometer and gyroscope work together to identify hard falls. Emergency services can then be contacted either manually or automatically after 60 seconds of user unresponsiveness. That's how Apple does it, and it sounds like Samsung will follow suit without trying to fix what is clearly not broken.
Other features and release date expectations
Even though the first-gen
Galaxy Watch Active
is only a few months old, we seem to know
an awful lot about this vastly improved sequel
. Aesthetically similar to its predecessor, the Watch Active 2 could come in 40 and 44mm sizes, with optional LTE connectivity, no rotating bezel, and a battery capacity of between 237 and 340mAh.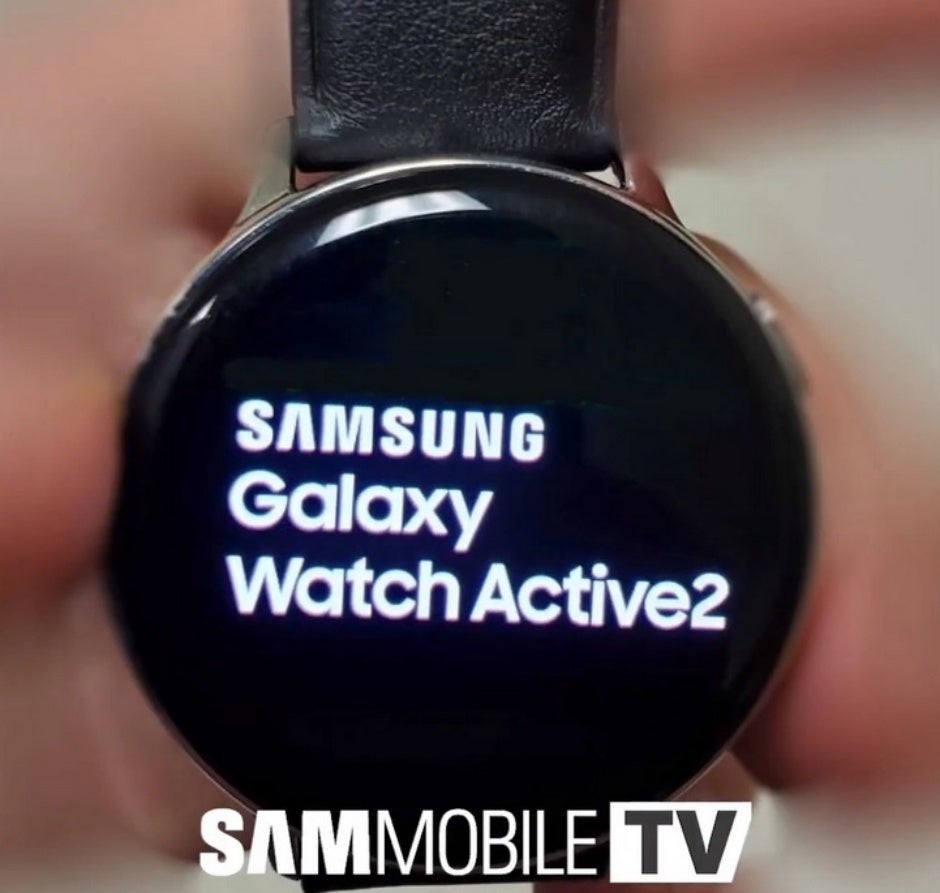 The Galaxy Watch Active 2 looks similar to its predecessor at first glance
Since the "regular"
Galaxy Watch 2
(codename Renaissance) is largely cloaked in mystery, you shouldn't rule out actually seeing this Active variant announced alongside the
Galaxy Note 10 early next month
and commercially released shortly thereafter. But that might all depend on the development status of Samsung's ECG functionality, which needs FDA clearance before reaching the masses.
Of course, the Galaxy Watch Active 2 could also see daylight with the life-saving feature disabled out the box, receiving a software update down the line to enable the technology, just like it happened with the
Apple Watch Series 4
. All in all, we're not sure exactly what Samsung is planning in terms of Galaxy Watch 2 and Watch Active 2 scheduling, but at least one of the two should beat the
Apple Watch Series 5
to market with Series 4-rivaling features.