Apple Watch Series 4 Review
42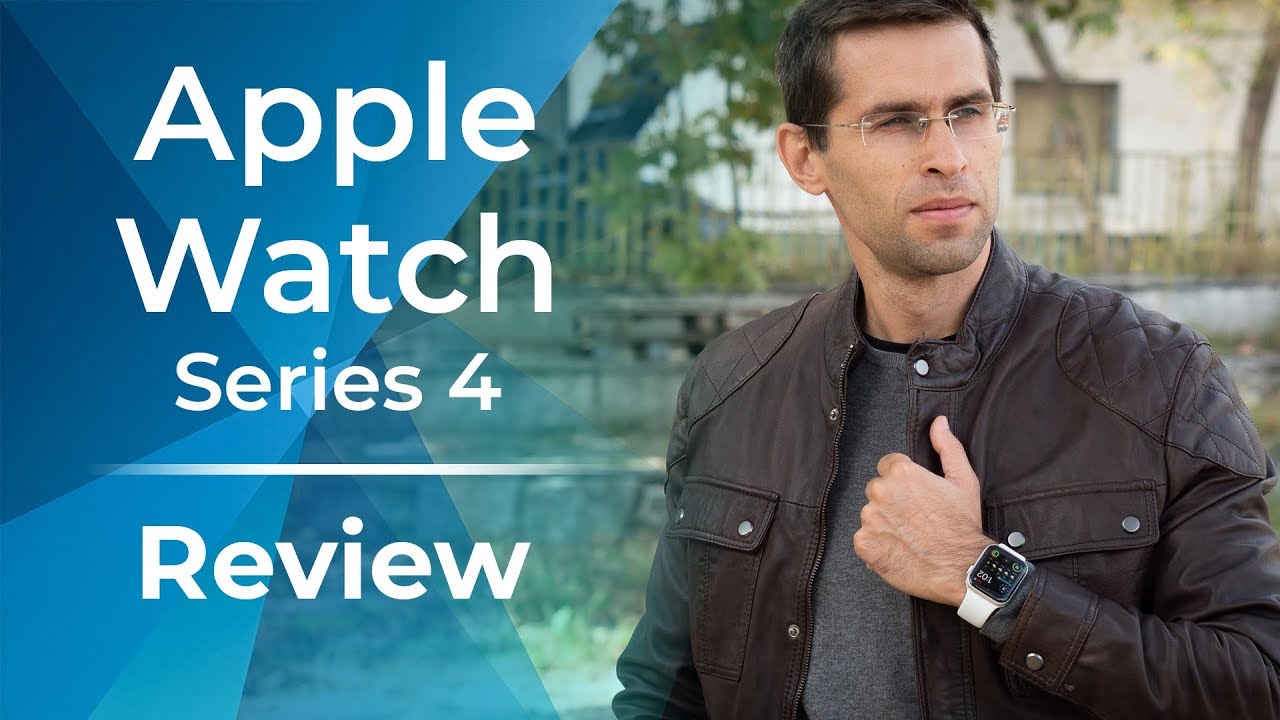 *This is a review of the 44mm Apple Watch Series 4
GPS model without Cellular
connectivity.
By the way, Apple just announced watchOS 10: the new OS will be available in the fall, and comes with a variety of useful new features, redesigned watch faces with widgets, and more!


The original
Apple Watch
, the one released in April 2015, was as much a revolutionary product as it was a proof of concept. It looked elegant, it had a very clever idea to keep you active with daily activity rings, and it… worked, but it had one key flaw: it felt very, very slow. Apple, however, never gave up on the idea and kept pushing and pushing. Three and a half years since then, it has now released the biggest upgrade to the Apple Watch since its conception: the Apple Watch Series 4.
The new Series 4 looks a lot like earlier Apple Watches, it has the same rectangular form, the same digital crown and one button below it, but just turn on the screen and you witness a brand new experience. Apple has trimmed the bezels, adding more than 30% of extra screen space, and this makes a world of difference. Apple has also completely rearranged the components inside the watch, so you get louder sound for calls and Siri, and best of all, this new watch is very, very fast.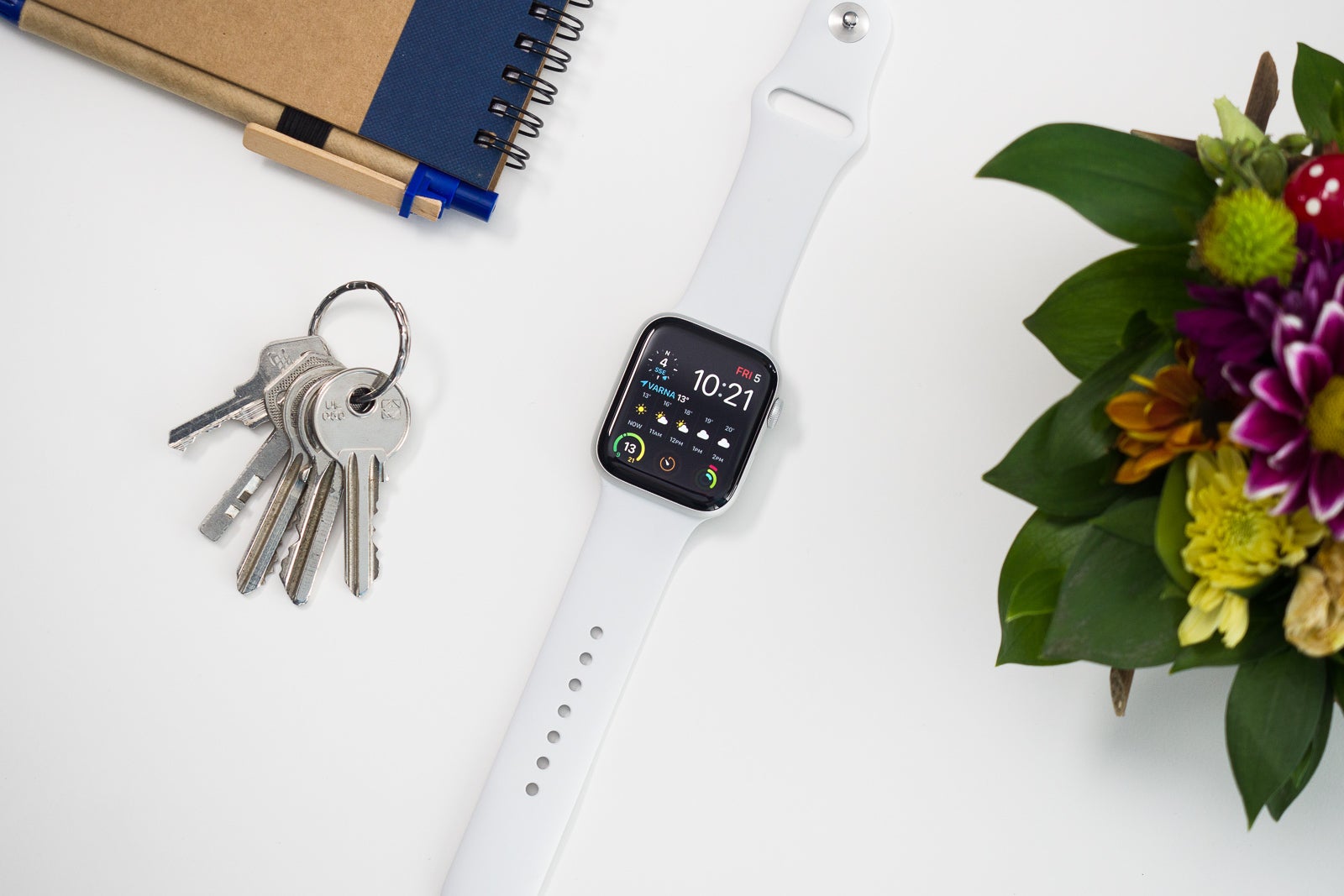 But let's not get ahead of ourselves. We've been using the Apple Watch Series 4 day and night, at work in the office and then at the gym, we've dived with it in a swimming pool, played basketball and slept with it. How did it do, and should you spend all that cash that Apple is asking for its latest smartwatch? Read on to find out.
A short history of the Apple Watch
Before we start with this review, we wanted to first take a look back at the history of the Apple Watch to see how it has evolved to the Series 4 and how it has changed throughout the years.
Apple Watch Evolution:
-
Apple Watch (unofficially called Series 0)
– released in April 2015
Key features: rectangular form factor, OLED display, 38mm/42mm sizes, optical heart rate sensors, easily interchangeable band system, watchOS interface, activity rings, support for third-party apps, Taptic Engine, 18-hour battery life, only works with iPhones
-
Apple Watch Series 1
- September 2016, revamped version of Series 0
New features: upgraded to a dual-core processor (50% faster than S0); the latest operating system, watchOS 3; and a lower price of $269
-
Apple Watch Series 2
- September 2016
New features: dual-core processor (50% faster than S0), adds GPS sensor, water protection for swimmers (up to 50 meters), brighter OLED display, Breathe app,
-
Apple Watch Series 3
- September 2017
New features: optional LTE connectivity via eSIM (plus $10 monthly carrier fee on top of your cell phone bill), new and faster S3 processor, altimeter for elevation tracking
-
Apple Watch Series 4
- September 2018
New features: ~30% larger screen, Faster S4 chip, W3 chip with Bluetooth 5.0, fall detection, ECG
A lot of things have changed, but one thing hasn't: you still have no always-on screen option with the Apple Watch, so you have to do that slight flick of the wrist every time. Also, officially Apple has maintained the same 18-hour battery life target for the Apple Watch, but more about this later.
Design and Size
The Series 4 looks almost indistinguishable from the previous models. The rectangular form and curved sides, as well as the two buttons on the right side are still here. What's new is that the digital crown now provides haptic feedback with every turn of the wheel, and this is a very nice little touch. The back of the watch is now made out of ceramic, a much more scratch proof material. And neatly, the actual thickness of the Series 4 has gone down a bit, so the watch sits a bit closer to the wrist.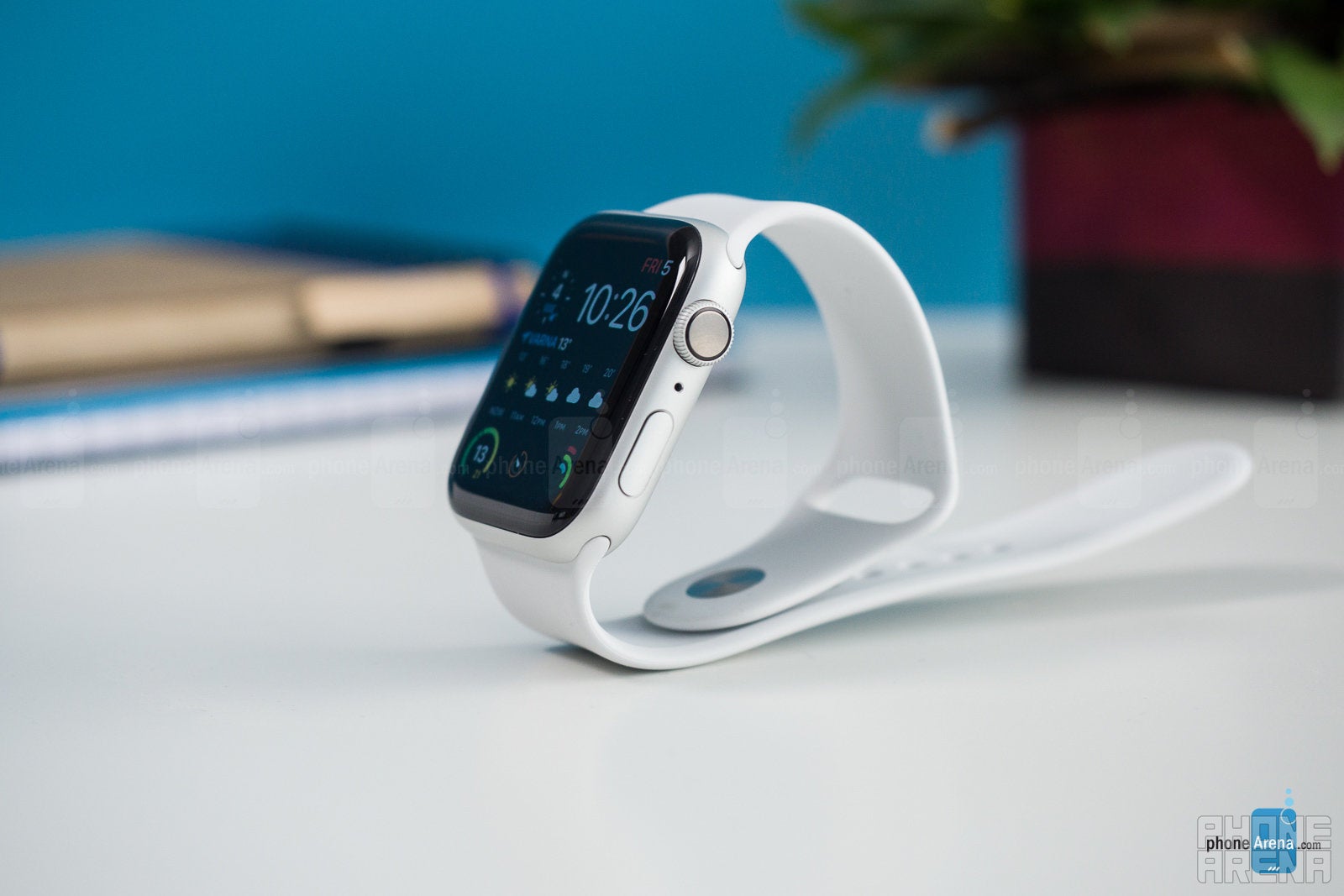 And while the screen size on the new Series 4 has increased by more than 30%, the actual physical size remains the same. Apple is the only mainstream company that we can think of that makes a small smartwatch that women and guys with smaller wrists will appreciate, so kudos for keeping that.
Good news is that Apple keeps the same standard for the bands, so your straps from an old Apple Watch still work perfectly fine here. Keep in mind that bands for the former 38mm model now fit the new 40-mil one, while straps for the former 42mm version fit the new 44mm one. Also, your old Apple Watch charger will work with the new Series 4 as well.
Activity and New Health Features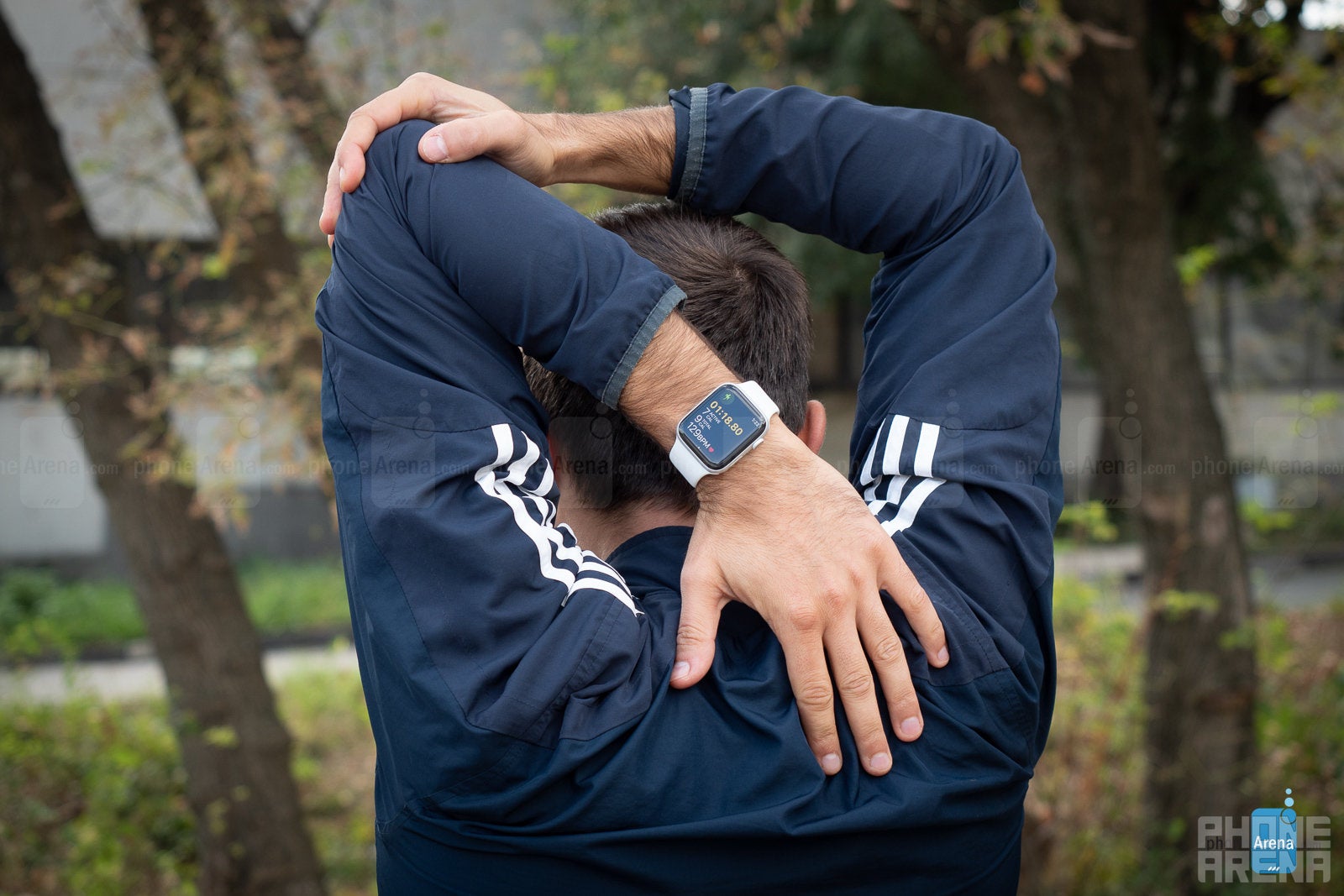 While for many people, the Apple Watch is a great daily companion for notifications and calls, and just for style, for many others, its true value lies in the accurate and effortless activity and health tracking features.
Tests have shown that heart rate monitoring accuracy of the Apple Watch is very close to the readings from a dedicated chest strap and this is impressive. On the Series 4, you get more consistent readings with fewer errors than before and readings happen very fast.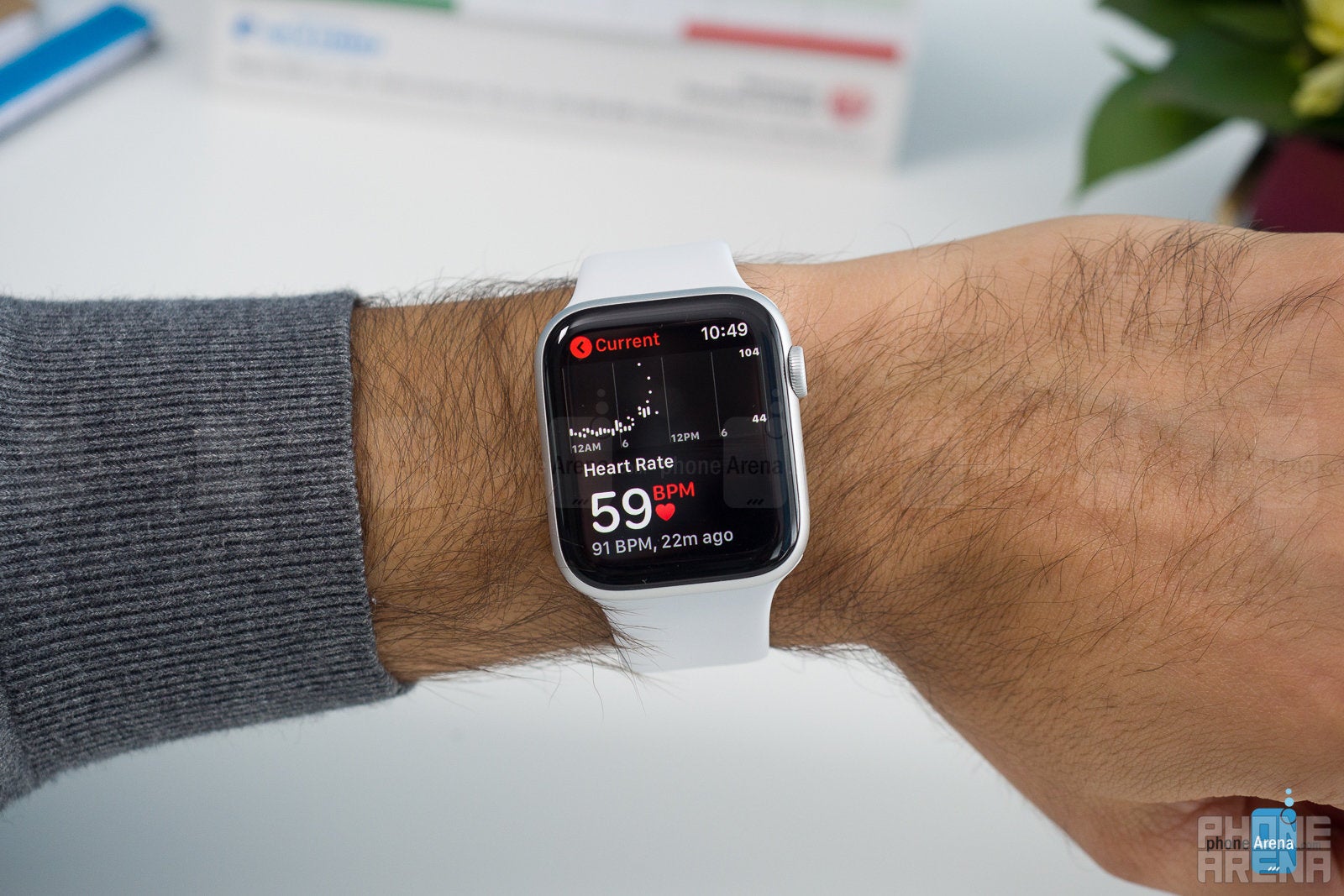 Unlike many other smartwatches, there is something else that strikes us about the Apple Watch in the context of its fitness tracking functionality: its comfort. The velvety, smooth sports band is durable, but also extremely well made and a pleasure to wear for long hours. The rounded body of the watch itself is also comfortable and nothing sticks out. Most importantly, the Apple Watch never feels too big or cumbersome, it does not get in your way, whether you are lifting weights at the gym, running, swimming, playing basketball or taking a brisk walk.
Speaking of workouts, you have a separate Activity app on your phone that stores all your workouts with all the details and you also have a map generated in concert with the GPS module on the watch, so you can track your runs.
Here is a full list of the supported workout types on the Series 4: you have an outdoor/indoor walk, outdoor/indoor run, outdoor/indoor cycle, an elliptical workout, rowing machines, stair steppers, HIIT (high-intensity interval training), hiking, yoga, pool and open water swim, and the "other" type. The yoga and the hiking are the two new options that come with watchOS 5, and these are welcome additions. But if you are looking for fitness tracking for a particular sport like basketball, football, or anything else, you don't quite have this option. A sports session like that would just end up in the "other" category and you will get a summary of your heart rate and the time you spent doing it, but not much in terms of information that actually relates to a particular sport.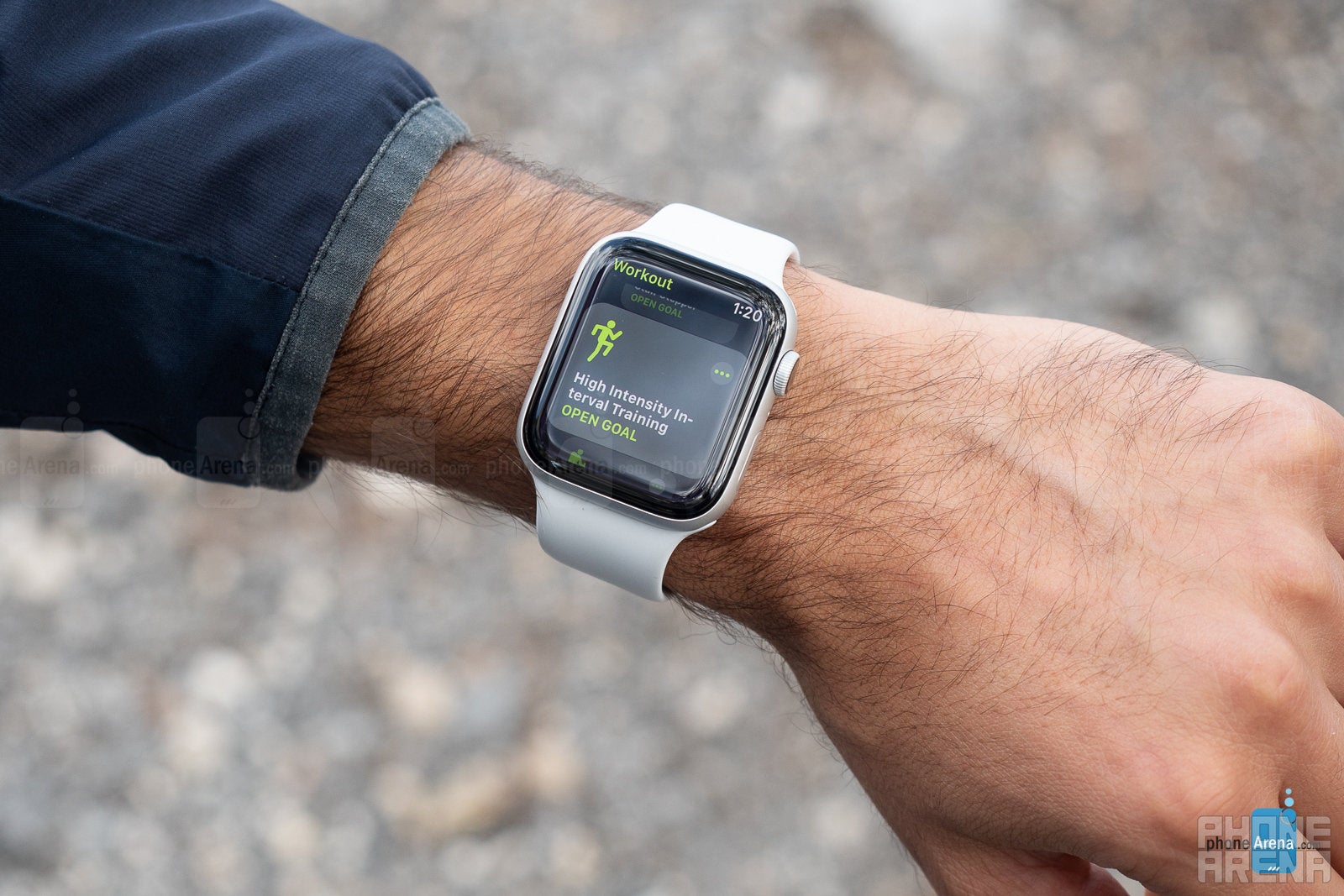 Speaking of workouts, watchOS 5 also adds for the first time automatic workout detection. The option is enabled by default and it will pop up a notification to remind you to start a workout after the watch detects you've been moving. It worked for us when it came to a brisk walk, and it retroactively accounts for the workout time from its beginning, but it did not detect a half an hour cycling workout, nor did it detect a 15-minute strength training session. Unfortunately, this makes automatic detection pretty useless in our experience and we still had to manually start our workouts every time if we wanted to get proper measurements.
We have found other fitness trackers do a much better job at this and don't ask for a confirmation and just automatically start tracking the activity, which would have been a nice option to have on the Apple Watch as.
One last thing about Activity and Workouts: strangely enough, you cannot view individual activities on your watch. Even if you've just finished a run, the most logical thing would be for the watch to give you a short summary, but that's not what happens. Instead, once you confirm you're done exercising, the workout is stored only on your iPhone, but cannot be viewed from the watch. Most other fitness watches and trackers get this right and this just seems like a sloppy experience, so we hope Apple fixes it in the future.
There is one key new feature of the Apple Watch Series 4 that we couldn't test and that's the ECG electrocardiogram. Apple will push an update that will enable the feature later this year and it's still not available. Keep in mind, that this feature is exclusive to the US market and others will not get it (likely, because of the requirement for clearance from various national health certification agencies).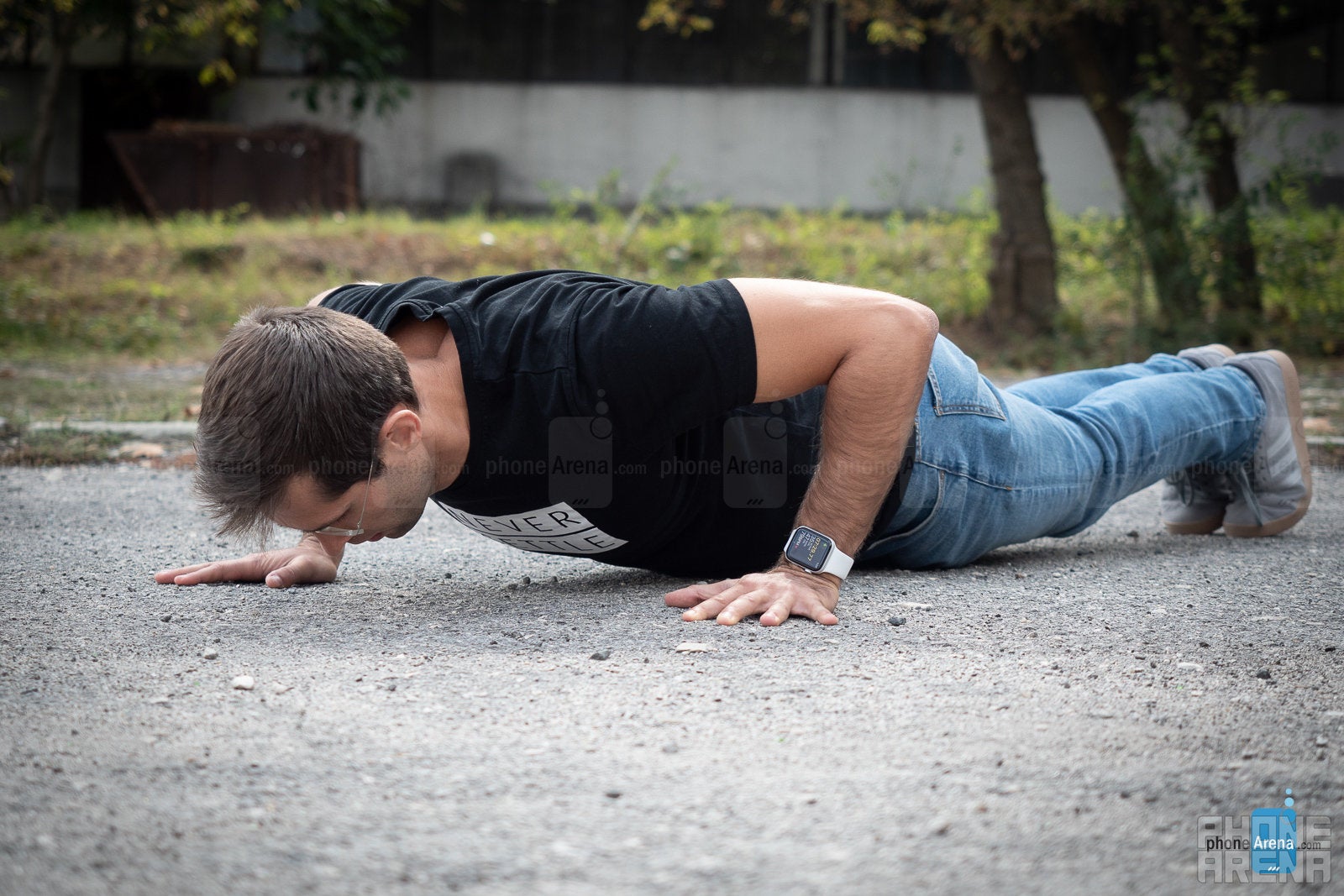 Another new feature in the watch is fall detection, which is just what it sounds like: the Apple Watch can tell when you take a hard fall and will pop up a screen offering you to call emergency in one tap. If you remain unresponsive for 60 seconds (so the watch assumes you might be hurt), it will automatically dial emergency services and send your location to your trusted contacts. We tried deceiving the watch by intentionally falling on a couch, but Apple has definitely predicted this and it was not fooled, so it correctly did not detect those as a real fall. Keep in mind that this feature will be automatically enabled for people over the age of 60, while for all others, it is turned off by default and to enable it you need to open the Watch app on your phone and go into Emergency SOS > Fall Detection, where you will be able to enable the toggle.
What's still missing in the list of native apps on the watch is sleep tracking. You can track your sleeping patterns using third-party apps on the Apple Watch, but we found that this process drains a lot of battery. With the app that we used, we went to bed at around 11pm with 57% on the battery meter and woke up at 7:30am with the watch at just 3%. Keep in mind that we had also previously set the watch to theater mode so that it does not light up when we tossed and turned in our sleep.
New Watchfaces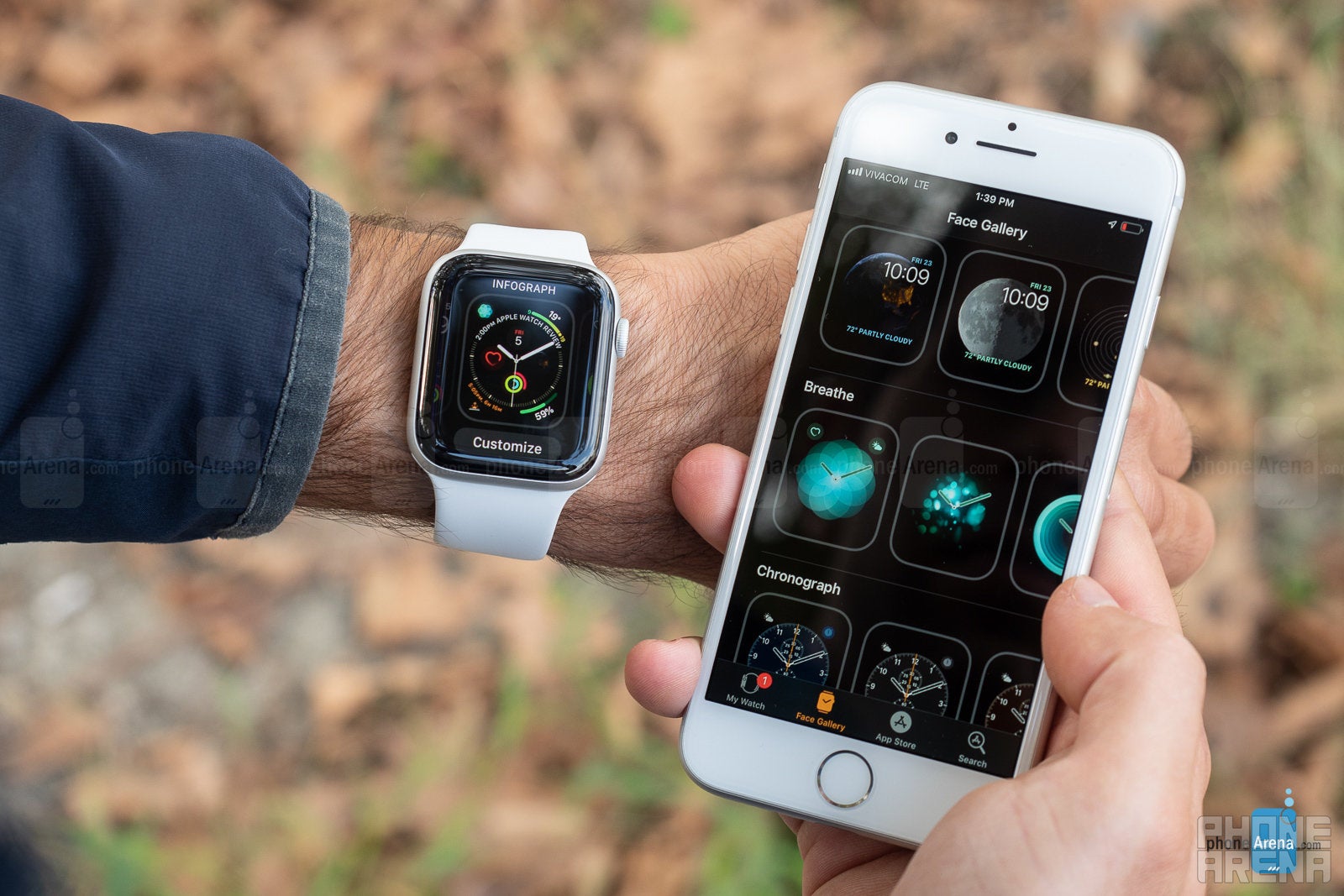 There are a few new watchfaces in the Series 4 and overall, we now have a quite big collection of watchfaces to choose from. Switching between your watchfaces is as simple as swiping left and right, and if you want to add more or change the order of watchfaces, you need to go into the Watch app on your phone.
The new Infograph watchface with up to 8 different complications is the one that you have seen in the press pictures, and it truly provides an incredible density of information at just one glance. The only problem with all of those complications is that they are often a bit too colorful and might be a bit overwhelming. We certainly felt that the default look was a bit too chaotic look, so we cleaned it up a bit, leaving the useful complications in the four corners, but simplifying the rest, and this is now our go-to watchface during most of the day.
There is also a second version of the Infograph watchface that Apple calls Infograph "Modular". It features a large complication that spans from side to side and takes up the central part of the screen. This large complication is great as it provides so many details, be it for your heart rate variations throughout the day, or the most comprehensive weather forecast you can get in a single glance, or stocks, or something else that you can use it for.
To demonstrate the bigger screen, Apple has also created three new visually stunning watchfaces that are all about the show: these are the Vapor, Fire and Water, and Liquid Metal watchfaces where every time you flick your wrist to see the time you see this explosion of colors and matter that looks really, really impressive.
Apple still does not allow third-party watchfaces and while some may say that this is a disadvantage, after browsing through some truly worthless watchfaces on other smartwatches, we actually think that Apple is doing users a favor with a selection of high-quality curated wallpapers that you can customize fully.
Calls, Podcasts, Walkie-talkie and Siri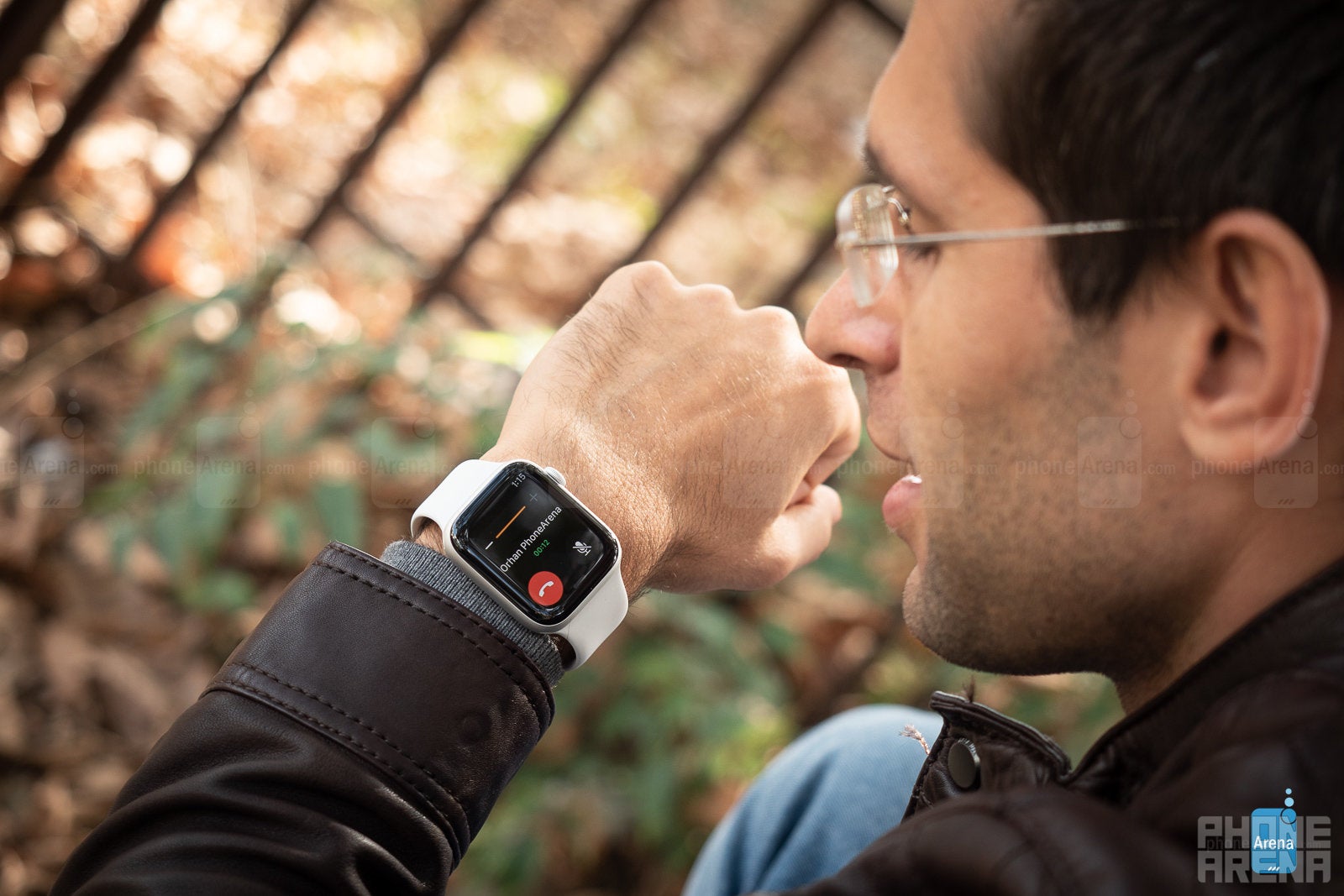 One of the big architectural changes for the Series 4 watch is that it now has its loudspeaker on the left side, while the microphone is on the right. This way, the two are further separated and you have less echo in calls. This also allows for a completely redesigned loudspeaker that is now 50% louder, which makes a big difference for calls and Siri. You won't be able to hear your callers perfectly if you are standing in the midst of heavy traffic, but for most other conditions, you will be able to hear callers with a lot more clarity and volume, it's a big improvement from earlier Apple Watch models.
You can now also listen to Podcasts, for the first time on an Apple Watch, and just like with music and radio, you would need to have paired Bluetooth headphones for this to work.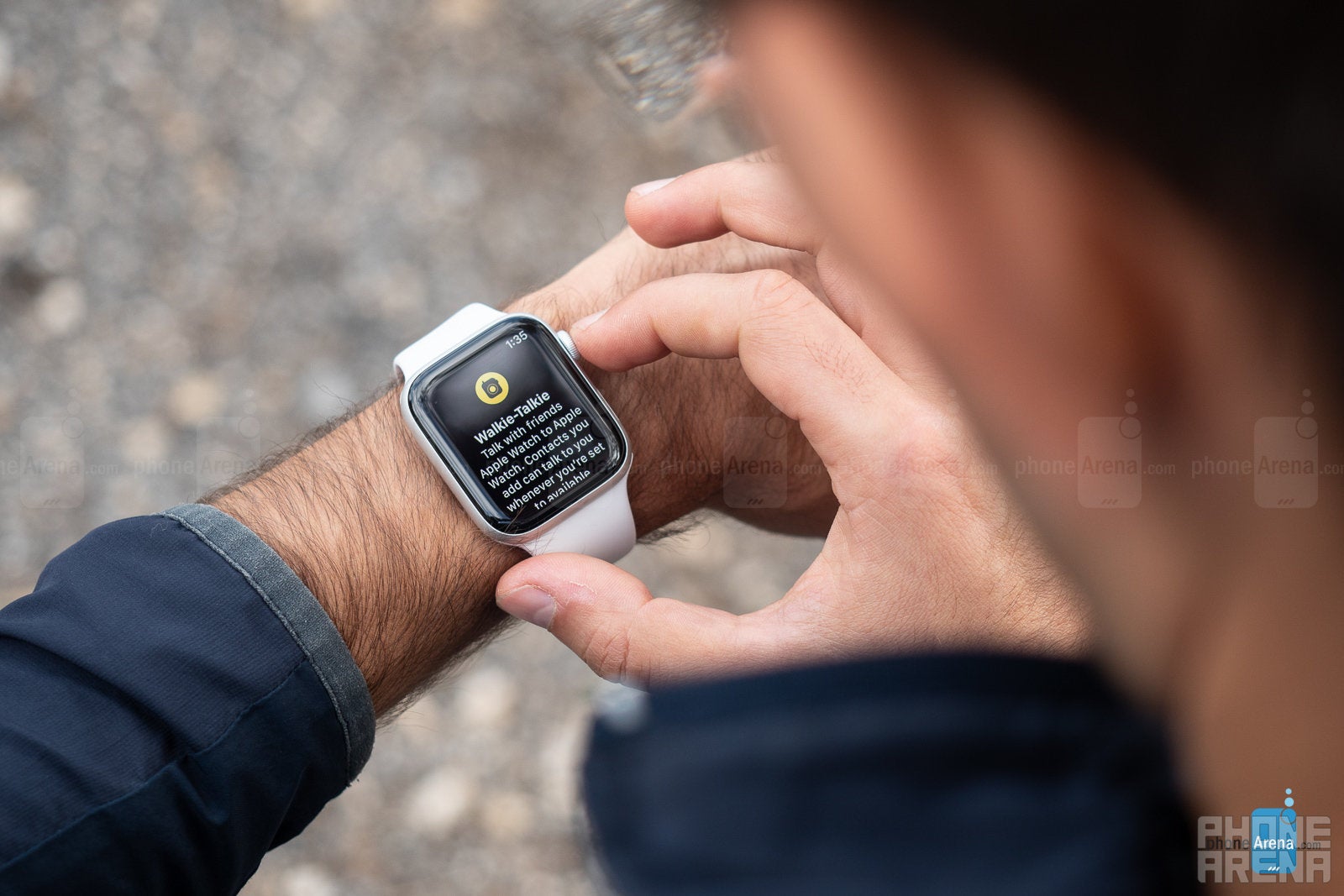 The other new feature here is Walkie-Talkie. It comes with watchOS 5 for all watches except the very first generation. And we have mixed feelings about this one. On one hand, it sounds really cool as you can have your friends directly talk to you from the watch in real time and just like on a real walkie-talkie, you take turns to speak. On the other hand, you still have to press a button to talk, so it's not a hands-free, effortless experience, which is often the whole point of such short conversations. The walkie-talkie calls are actually passed through the same protocol that Apple uses for FaceTime and you have to first approve a contact in order for them to connect to you via Walkie Talkie.
Battery Life
It exceeds expectations!
Apple says the Watch will provide an average of 18 hours of battery life, but of course, this depends hugely on how you actually use the wearable.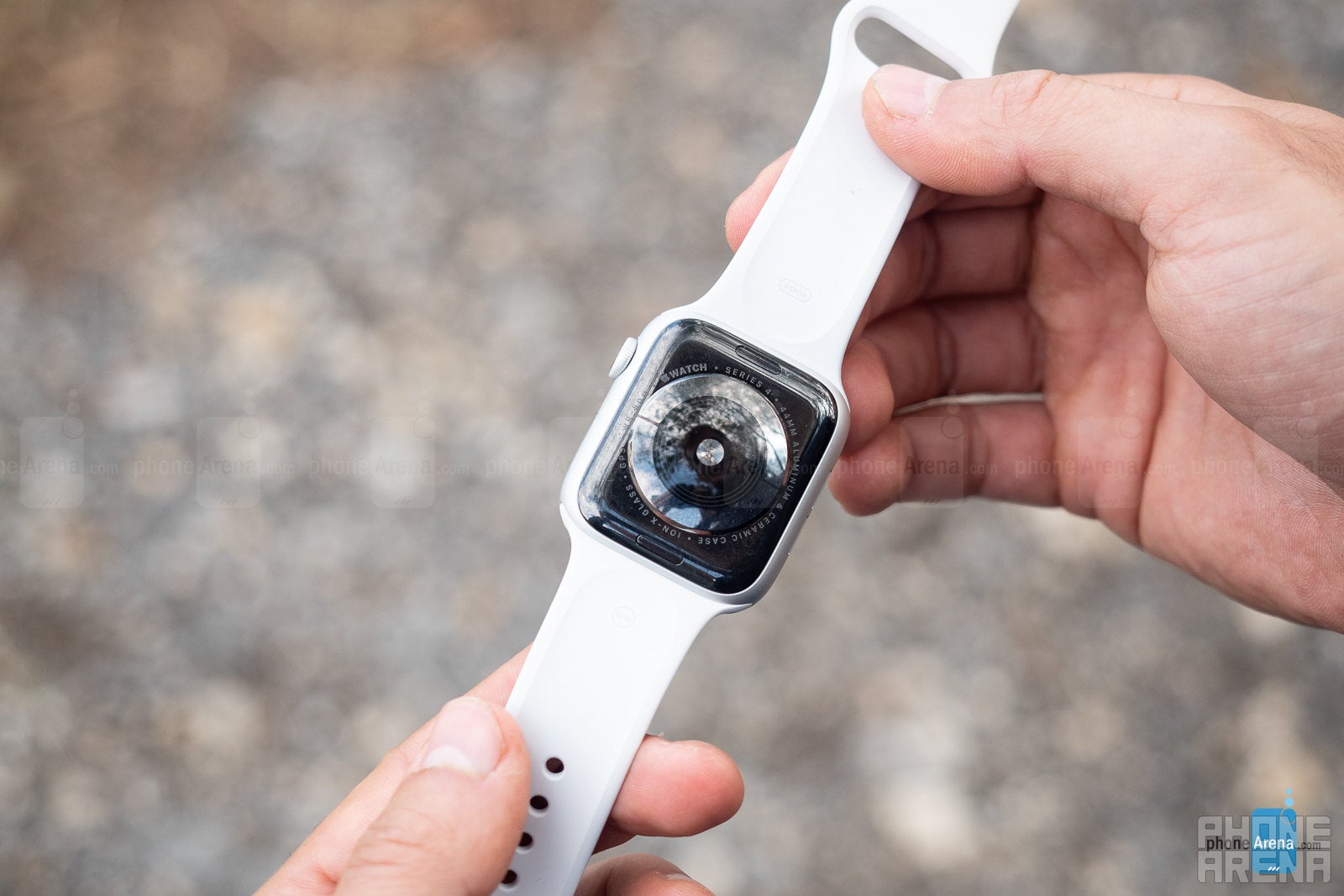 So, here is our experience with battery life in the Apple Watch, summarized as one typical day:
Wake up at 7:45am, picked up the fully charged Apple Watch, then went for a quick shower, cleaned up my place and cooked breakfast
8:45am I was out on a walk to take some photos with a few phones, so I score a half an hour outdoor walk workout and was home by 9:30am
From then on, it was a short drive to the office where I sit down in front of a computer. I got prompted to stand up twice, which is always a nice reminder, and I was getting pinged with various notifications and messages from social networks. I went out for lunch at noon. After lunch, battery level stood at 91%. So far, excellent.
An hour and a half and a few notifications and a 1-minute breathe session later, at 2:30pm, battery life is 85%.
A couple of meetings at work and a lot of time spent typing on a computer, and it's almost time to call it a day at the office. It's 5pm and my battery charge is at 76%.
Then, it was time for my daily half-an-hour commute back from work and dinner. Next, I had a workout in the schedule and I was back at home around 9:30pm. Battery level was at 65%.
A couple more hours at home and I was ready to hit the bed at around 11pm. Right before I went to sleep, the battery meter stood at 57%. Not bad, right?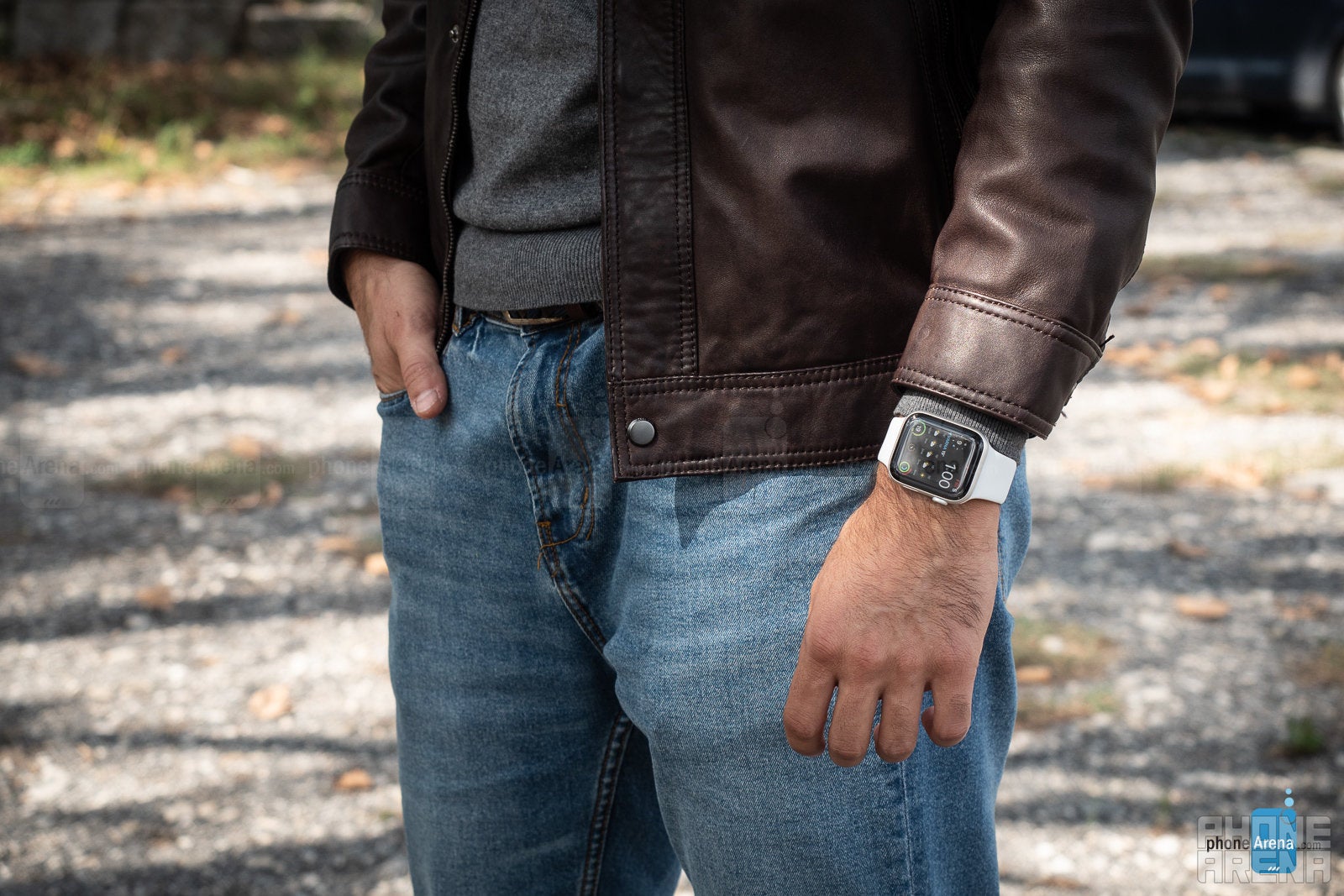 So does this mean that the Apple Watch Series 4 can last you a full two days? In our experience, that's a resounding yes (if you don't use the watch for sleep tracking, of course, or lots of audio streaming over cellular). The average battery life that we get from the Series 4 is actually somewhere between 36 and 48 hours, which exceeds expectations.
A couple of tips on battery life: if you want to ensure that you get the maximum battery life, we recommend using watchfaces with a dark background as well as turning the screen brightness to the still well-readable 1 out of 3 level (to do this, open the Watch app on your iPhone and go to Brightness & Text Size, and there, select the minimum brightness level). This does
not
disable the automatic brightness control, so you still get good outdoor visibility.
Wrapping this review up, let's talk prices because Apple has confidently bumped them even higher than before.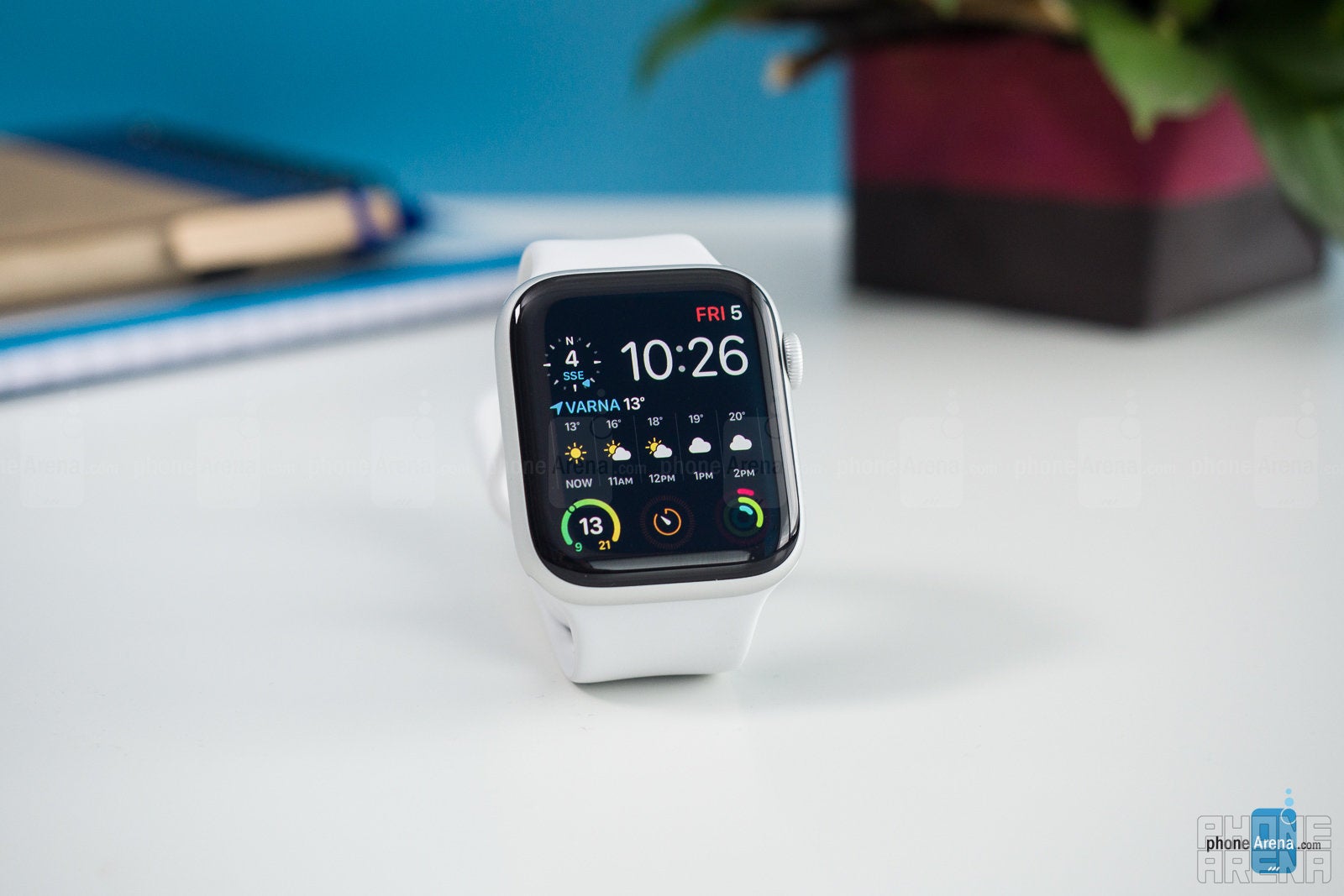 Series 4 models without cellular connectivity start from $400, while cellular versions start at $500. And if you opt in for the more premium, stainless steel option, the prices there start at $700 for the GPS model and $800 for the cellular one.
Gone are the ceramic Apple Watches from yester-year, but if you are after more luxurious looks, you have the stainless steel models with an Hermes band going for more than $1200.
Along with the release of the new Series 4, Apple has now also slashed the price on the Apple Watch Series 3 by $50, and it now starts at $280.
So, what are the alternatives?
First, we have to say that if you own an iPhone, no other watch or fitness band will be as tightly integrated and optimized as the Apple Watch. And if you are just reading this out of curiosity and run an Android phone, there are many options.
The first one is, of course, the Samsung Galaxy lineup of watches. Those are much bigger and bulkier, so they will not be a comfortable fit for everyone, but they have a cool rotating bezel, longer battery life, and also do well at health and fitness tracking. The prices for the Galaxy Watches are set at $330 for the 42-mil one and $350 for the 46mm version, and both of them feature a solid, stainless steel construction.
If you want a sporty smartwatch, the Garmin family of watches offers very well optimized, information-dense watchfaces, very accurate heart-rate trackers and an excellent battery life, but the screen on those watches are not as colorful and they don't quite have the apps and the feature set for everything else but workouts.
If you just want a fitness tracker, the upcoming Fitbit Charge 3 is the gadget you should be looking forward to the most. A much more affordable option ($150 for the base model), it comes with sports bands, fabric straps and more stylish leather bands, it tracks your heart rate and it has a similar breathe functionality. You lose the colorful screen, but you gain a lot more in terms of battery life and it's a much lighter gadget that is extremely comfortable for your workouts and for tracking sleep. You can track your sleeping patterns with an Apple Watch as well, but then when do you charge it if it's on your wrist all night?
There are other fitness trackers that still track your heart rate and cost pennies like the $30 Xiaomi Mi Band 3. This is a good option if you just want something basic and don't care too much if you get bigger variability in heart rate measurement accuracy.
Will it be obsolete in a year?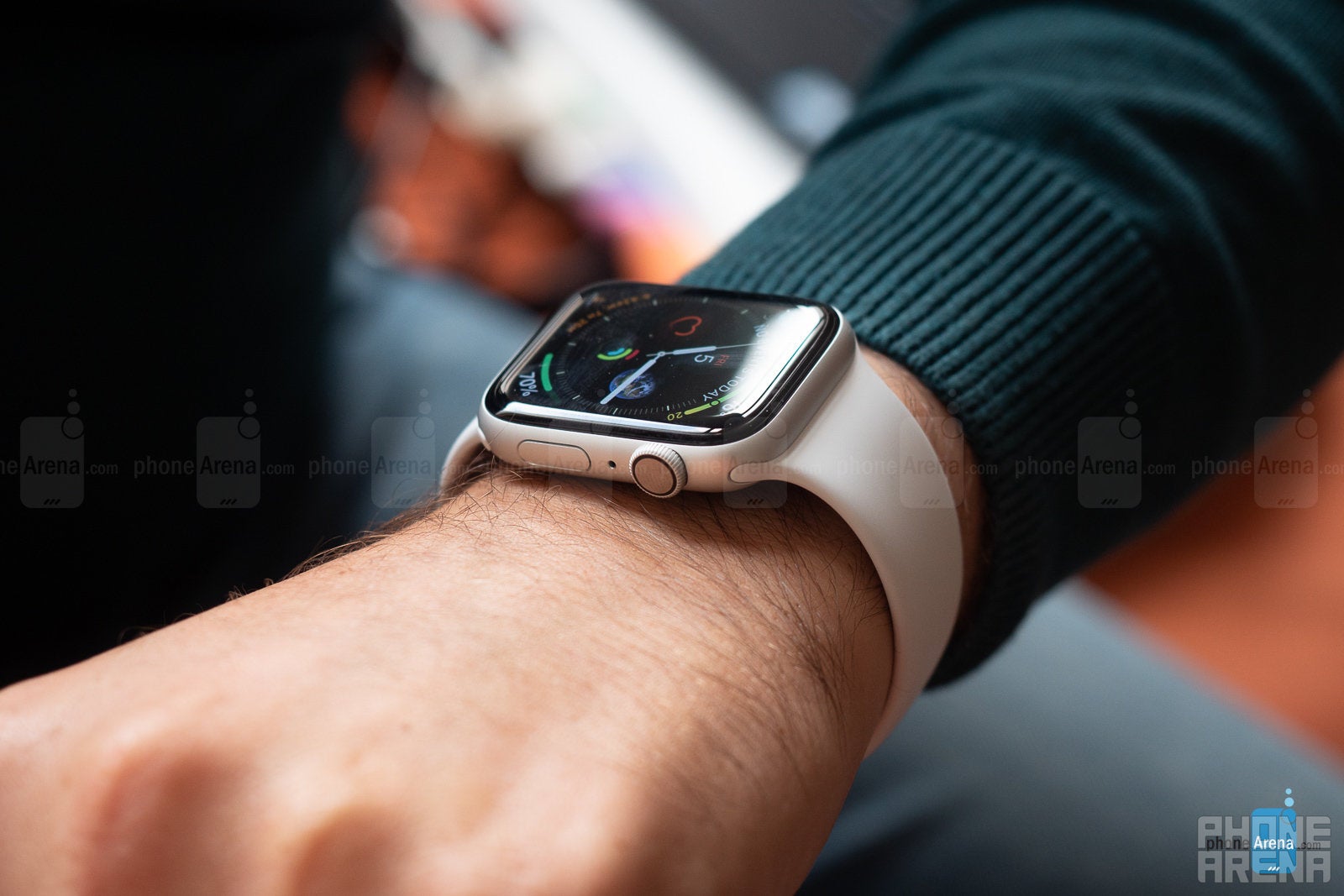 And what about comparing the Apple Watch Series 4 to a classic watch? The big question that those still wearing a classic watch will ask is whether the Apple Watch will be a timepiece that they can pass to their kids and then to the next generation, as you can do with classic watches. Looking back at the original Apple Watch with the eyes of 2018 humans, we know that technology evolves too quickly for that. What we are confident in this time, much more than we were when Apple launched the original Watch in 2015 is that the fast performance and immersive display, will mean that this watch will very likely be a joy to use tomorrow, and in a month, in a year and in a few years.
But then, after those few years pass, you'll certainly get a Series 7 or something with new features. And one of those features (like Walkie Talkie that is not supported on the original watch) will inevitably require more resource and will not be available on your then old Series 4 watch. That's the way the technology industry moves. Maybe, it's no coincidence that Apple no longer sells luxurious, $1,000+ versions of its smartwatch. Maybe, it's realized that inevitably, the watch exists into a fast-moving tech world that makes smartwatches obsolete like it does with other technology. Maybe.
Conclusion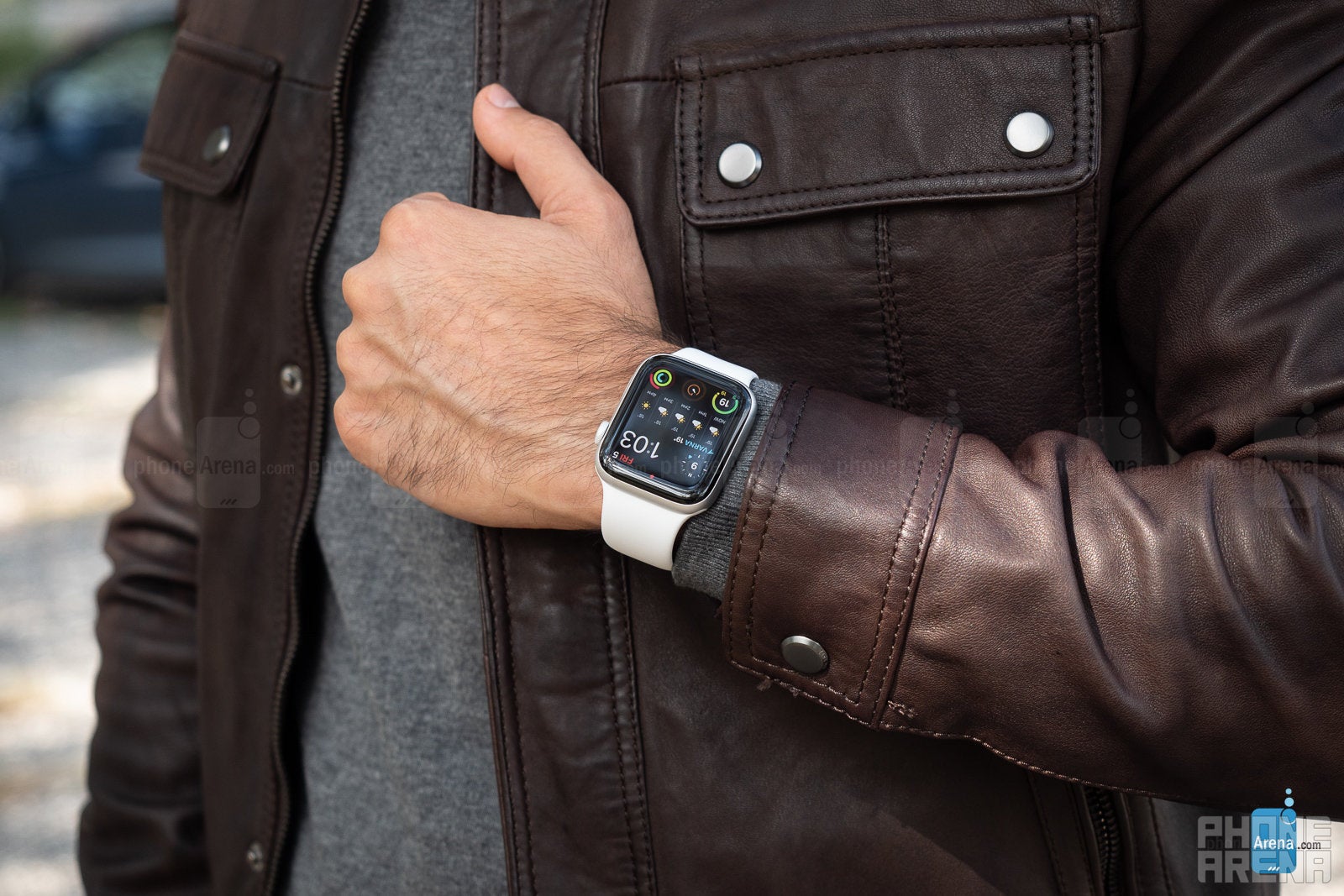 To us, when you draw the line, all the changes that come together in the Apple Watch Series 4, however, are truly an 'A-ha!' water-shed moment for the Apple wearable. The larger screen is the most significant advancement here, a big moment that reminds us of the leap that Apple made with the first Retina screen on the iPhone 4. Then, it was resolution and sharpness, and now, it is in the size and quality of the screen on such a minuscule device.
Apple started with a slow and clunky first generation watch and has evolved it to a fast watch that provides reliable and precise heart rate monitoring and fitness tracking. Battery life exceeds expectations, the performance is fast and this one is a watch you can wear comfortably all day. More than anything else, with this new wearable, Apple proves it's serious about the watch and it will keep improving and perfecting it. Is it worth $400 or more? This one is up to you, but what's certain is that the Series 4 makes a stronger case for the Apple Watch than ever before.

Update: You can now read our Apple Watch Series 5 review!

Recommended Stories