Samsung Galaxy S23 might not be ditching the 128GB storage option after all
6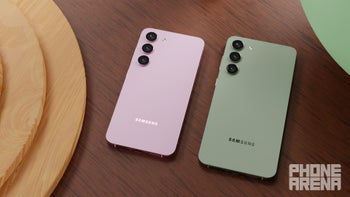 The year might have just started, but some of the biggest smartphone releases of 2023 are just around the corner. Earlier today, the
OnePlus 11
was officially announced in China. The flagship will debut internationally in early February, alongside another major smartphone release - the
Samsung Galaxy S23
.
Given that the launch of
Samsung
's flagship series is right around the corner, it is largely unsurprising that in the last couple of weeks rumors concerning the S23 lineup have dominated the tech news cycle. Apparently, a full spec sheet leak was just not good enough.
From battery specifications, through screen brightness improvements, to upgrades in thermal performance, the tipsters have been very generous. And while most of the industry insiders agree on many of the rumors, there is one small, yet significant, point of contention - the amount of base internal storage that the entry-level S23 will feature.
A couple of days ago, a
leak
claimed that the S23 will be ditching the 128GB base storage configuration, in favor of a 256GB one. Now, Roland Quandt, a tipster with a particularly reliable track record, has come forward with new information in a
tweet
and claims that the 128GB version is here to stay.
Base internal storage is a particularly important specification for a number of reasons. Most importantly, it plays a big part in incentivising users to splurge on the more high-end configurations. After all, most would agree that it is far easier to live with 256GB of storage, than half that amount.
Furthermore, additional storage at baseline would have been a nice selling point of the Galaxy S23. It would have made a lot of sense, especially given Samsung's determination to boost the competitiveness of its flagship lineup in the premium smartphone segment.
Alas, it was too good to be true - 256GB remains a sweet spot for many Android users. In all likelihood, one for which they will have to pay extra.
Recommended Stories