Samsung Galaxy S23: Is it Waterproof?
We may earn a commission if you make a purchase from the links on this page.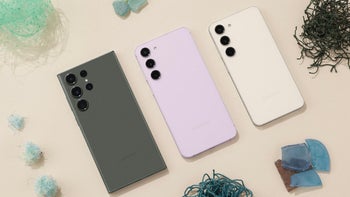 The race for the best Android smartphone for 2023 has already begun, and one of the major contenders for the title is already here. Enter, the
Samsung Galaxy S23
lineup, the Korean tech giant's latest flagship series.
Given the price point of the device, naturally, buyers would want their S23 to last longer. Hence, it is important for the latter to be able to survive some form of environmental punishment. Luckily,
Samsung
has a lot of experience with durable smartphones, and just because the Galaxy S23 is pretty does not mean it cannot stand the test of the elements.
Is the Galaxy S23 waterproof?
It should be noted that almost no smartphone on the market is waterproof per se. Strictly speaking, most devices are only water-resistant to a certain extent, the Galaxy S23 lineup being no different.That being said, the entire Samsung Galaxy S23 family does feature an
IP68
certification rating. We will explain in detail what that stands for in the next section.
However, in layman's terms, said rating roughly means that all Galaxy S23 models can be
submerged for 30 minutes in water that is up to 1.5 meters deep
, without suffering any damage in the process. In short, under normal circumstances, exposure to most liquids is not a problem. However, bear in mind that seawater should still be avoided and prolonged submersion is never ideal.
What does IP68 certification mean?
The ingress protection rating (i.e. for what the letters "IP" stand for) measures the extent to which the internals of a device are protected from external elements such as liquids and small particles.
The first number (0-6) of the IP rating reflects the level of protection from small particles, while the second (0-9) — from liquids. In the case of the Galaxy S23, the number 6 means that the device is effectively dust-tight, with no ingress of dust being possible. The number 8, on the other hand, indicates that the smartphone can survive full immersion, under the aforementioned conditions.