You can save up to $660 right now on Samsung's entire Galaxy S10 family at Costco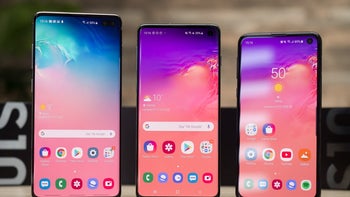 We already know
Costco has some of the greatest Black Friday deals
on some of the greatest smartphones out there in the pipeline, but if you can't wait a few more weeks, you can... actually save more by purchasing the Galaxy S10e, S10, or S10+ right now.
Of course, to shave up to a whopping 660 bucks off the list prices of Samsung's early 2019-released flagships, you'll need to jump through a hoop or two. Specifically, you'll have to agree to one of those two-year monthly installment plans and add a new Sprint line of service. That's certainly not ideal, but you didn't really expect the warehouse club chain to make it easy for you to get a Snapdragon 855 powerhouse for as little as $120 all in all, did you?
Obviously, we're talking about the
Galaxy S10e
there, which will set you back a measly 5 bucks a month for two years after $26.25 bill credits with a beautiful (albeit flat) 5.8-inch Dynamic AMOLED screen in tow, as well as a dual 12 + 16MP rear-facing camera system, a generous 6 gigs of memory, 128 gigs of internal storage space, and a fast and reliable side-mounted fingerprint scanner.
Meanwhile, the 6.1-inch
Galaxy S10
can be yours in exchange for $10 a month after a $27.50 credit, amounting to a very reasonable grand total of $240 (instead of a $900 regular price) with an even swankier and curvier display, two extra gigs of RAM, a third rear shooter, and an "invisible" fingerprint reader that's not necessarily a strong point.
Finally, the gargantuan 6.4-inch
Galaxy S10+
packs a fittingly large battery, setting you back $360 in total (down from $1,000) after installments of $15 a month and $26.67 bill credits. The three killer deals are available in physical warehouses only until Thursday, November 14, so you might want to hurry and forget all about the upcoming Black Friday frenzy.