Microsoft trumps Samsung with up to $650 Galaxy Note 10/Note 10+ trade-in discounts
2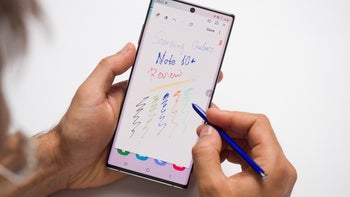 If you've been thinking about buying one of Samsung's latest S Pen-wielding powerhouses, you should know the best straightforward deals on the
Galaxy Note 10
and
Note 10+
are currently available from
Best Buy
and
Microsoft via eBay
. But if you want to shave more than $180 off an unlocked variant or get something better than a free wireless charging pad and $200 discount with qualified activation, none other than Microsoft is also offering the highest savings with eligible trade-ins until September 22.
Yup, these deals are even better than
Samsung's revised trade-in discounts
, at least based on the maximum value of popular devices like the Galaxy Note 9, Note 8,
iPhone 8 Plus
, or Google Pixel 2 XL. Unfortunately, instead of breaking down how much you can save by trading in every individual model on the list, Microsoft only mentions the top appraisal for each qualifying smartphone family.
Thus, we know you can score up to a $650 Microsoft retail store credit for "iPhone X's", but the value of an iPhone XS, XR, or X is unclear. All we can assume is that the Redmond-based tech giant will give you 650 bucks for a fully functional iPhone XS Max towards a
Galaxy Note 10
or Note 10+ purchase in a brick and mortar store, compared to the $600 you'll get from Samsung.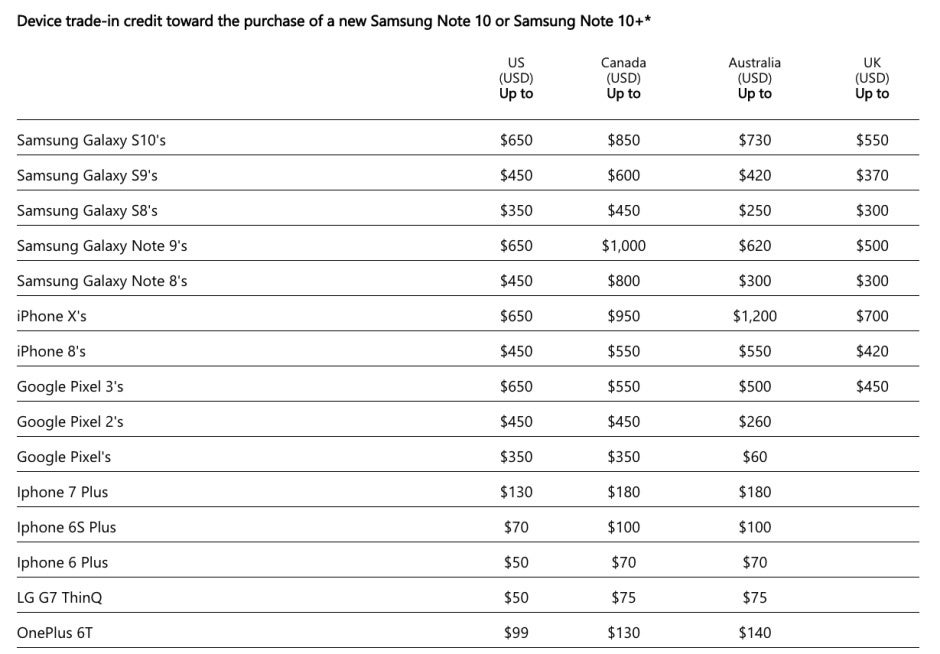 The same gap applies to trade-ins of "Galaxy S10's", as well as the Galaxy Note 9 and members of Google's Pixel 3 family. But the difference is larger for devices like the Galaxy S9, S9+, S8, S8+, Note 8, iPhone 8 and 8 Plus, Google Pixel 2, 2 XL, Pixel 1, and Pixel XL. Curiously, Microsoft values the
iPhone 7 Plus
and 6s Plus lower than Samsung, while also accepting
iPhone 6 Plus
, LG G7 ThinQ, and OnePlus 6T trade-ins at modest appraisals.
The terms and conditions of the deals seem relatively straightforward, as the handset you're looking to turn in will need to power on, include all original accessories, and present no visible liquid damage or feature a cracked display. Keep in mind that the Galaxy Note 10 and Note 10+ still start at $950 and $1,100 respectively in Microsoft retail stores, so with the right trade-in, you're looking at paying as little as $300 for the smaller model and $450 if you want the full-sized, full-featured variant.