Samsung's long overdue Galaxy Home release seems near... once again
4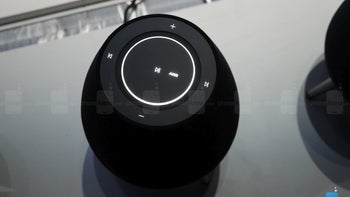 In addition to being
the world's largest handset vendor
(
at least for now
), Samsung also continues to dominate the TV market while supplying the vast majority of smartphone displays out there and topping global chip sales. The tech giant is
a major tablet
and
smartwatch manufacturer
as well, but one industry the company hasn't been able to crack just yet is ruled by arch-rivals Amazon and Google.
We're talking about digital assistants in general and AI-powered
smart speakers
in particular, as Bixby and the Galaxy Home aren't exactly considered serious challengers for Google Assistant, Alexa, and their army of standalone devices designed for home use. Of course, a big reason why the Samsung Galaxy Home hasn't managed to take off might be that it's still not actually up for grabs anywhere around the world.
As it turns out, that may well be the case, at least based on fresh circumstantial evidence dug up by the folks over at
SamMobile
. The usually reliable publication is today aiming to nip cancelation gossip in the bud, claiming Samsung is currently "putting the finishing touches on the companion app" for the Galaxy Home. That means the smart speaker is most definitely not discontinued and possibly on track for a long overdue release by the end of next month. Perhaps even this month.
With the HomePod and Google Home Max out for a few years now, not to mention a flurry of lower-end, lower-cost models from both Google and Amazon, it felt late for the Samsung Galaxy Home to join the party even last fall. But while Bixby is still widely derided or, at best, ignored, its (slow)
recent progress
is also undeniable. Apart from handy voice assistance and smart home controls, Samsung's first in-house smart speaker aims to shine in the audio quality department thanks to premium AKG enhancements. Perhaps that could be its saving grace.