Huawei continues to close in on Samsung with impressive Q1 2019 smartphone sales
19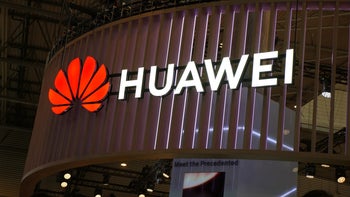 2018 has been something of a roller coaster for Huawei, the
highly controversial telecommunications equipment vendor
that also somehow managed to beat Apple for
second place in global smartphone shipments
for
two consecutive quarters
. Ultimately, the China-based tech giant ranked third overall in the mobile device market last year, selling however a colossal 206 million units or so around the world, up from "only" 153 million in 2017.
While market research firms like Strategy Analytics and the International Data Corporation (IDC) are not yet ready to release their full Q1 2019 reports, Huawei has just confirmed another impressive new set of numbers that puts the company on track to substantially narrowing the gap to Samsung by the end of the year and possibly reaching its
most ambitious goal yet
in 2020.
According to the
South China Morning Post
, no less than 59 million Huawei smartphones were shipped between January and March 2019 worldwide, up a staggering 50 percent or so from the 39 million third-party estimate of Q1 2018. That should be enough to open a big gap between the Chinese company and Apple, since only around 52 million iPhones were sold globally during Q1 2018, a number most analysts expect to take a bit of a plunge when 2019's first-quarter reports start rolling in.
It will then be pretty much impossible for
Apple to catch up to the market's silver medalist
, as iPhone shipments may need a couple more quarters to start recovering, while Huawei's figures are expected to continue growing. In total, Huawei could sell anywhere between 250 and 260 million units in 2019, which probably won't be enough to secure the company first place over Samsung, but it might hint at a new leader next year.
Until then, we should point out Huawei's substantial boost in Q1 smartphone volumes crucially contributed to overall revenues of close to $27 billion, representing a 39 percent year-on-year jump. Incredibly enough, the company reported massive growth for its carrier and enterprise business departments, as well as the consumer electronics group, expecting all three divisions to post double digit increases in revenue throughout 2019. That means both smartphone and 5G equipment sales are going well, despite strong opposition from the US government.