Huawei had a great quarter in the Apple-dominated tablet market, beating Samsung for second place
7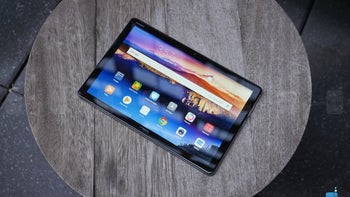 Apple's release of
revived iPad mini
and
iPad Air
variants near the end of the year's first quarter boosted not only
the financials of the Cupertino-based tech giant
amid declining iPhone sales, but also the entire tablet market, according to
fresh Digitimes Research estimates
. A grand total of 37.15 million tablets were reportedly sold around the world between January and March 2019, of which Apple unsurprisingly got the lion's share.
While Digitimes is curiously keeping the actual Q1 2019 shipment figures and market shares of the global top five vendors under wraps, Apple is said to have "firmly retained" its number one spot, ahead of Huawei and Samsung. The iPad family accounted for 25.8 percent of all tablet sales in 2018, according to a
Strategy Analytics report a few months back
, and something tells us Apple's slice of the pie may have been even larger during the first three months of this year.
After all, the aforementioned iPad mini and iPad Air (2019) launches are highlighted as one of the key reasons why the market expanded compared to Q1 2018. The other big growth driver was Huawei's
MediaPad lineup
, although global tablet shipments did shrink versus last year's final quarter by a substantial 12.9 percent. What's worse is that the market looks bound for both a year-on-year and quarter-on-quarter decline in Q2 2019, as no new iPads are on the horizon.
Of course, Apple was not the only star performer of this year's opening quarter, as Huawei jumped from fourth place in shipments during Q4 2018 to the silver medal position. While it's not clear if the Chinese behemoth can "sustain strong shipment performance amid a gradual sales slowdown in the global tablet market", it's obvious the company had one heck of a first quarter,
narrowing the gap to the smartphone industry-leading position
and topping Samsung's tablet numbers.
Also worth noticing is Microsoft's progress from sixth to fifth place, ahead of Lenovo, a position the Redmond-based makers of the versatile Surface lineup are expected to retain in the second quarter. Amazon was most likely the world's number four tablet vendor, suffering "sharp shipment decreases" in Q1 and looking at "lackluster" sales through the end of Q2 2019 as well.