Rumor claims Samsung could increase the prices of the entire Galaxy S23 lineup
13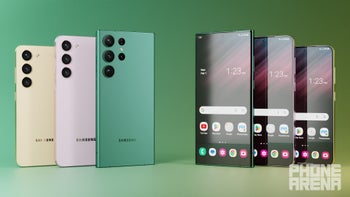 If you are in the market for a premium Android smartphone and are hoping to buy one from
Samsung
this year, we have some bad news for you. The Korean tech giant's flagship Galaxy S series could be getting more expensive in 2023.
It should be noted that the
Samsung Galaxy S23
family sounds very impressive on paper based on what we have seen thus far. Users can expect vastly superior performance, courtesy of the Qualcomm Snapdragon 8 Gen 2 SoC, better battery life, and improved camera performance, amongst a plethora of other incremental upgrades.
However, all good things come at a price, and the one of the Galaxy S23 could be a bit steep. According to a somewhat questionable rumor, Samsung is planning to introduce a price increase to the entire S23 lineup. The source of the leak is ostensibly SKTelecom, but it was brought forward via
a tweet
, before being subsequently covered by Sammobile in
a dedicated article
.
According to the rumor, the vanilla
Galaxy S23
will cost ₩1,199,000, the bigger
Galaxy S23 Plus
- ₩1,397,000, while the ultra-premium
Galaxy S23 Ultra
₩1,599,400. This translates to roughly $933, $1096, and $1253 respectively. On average, this represents a price increase of about 10-20% from last year, depending on the model.
Samsung has placed high hopes on its flagship series. After an underwhelming fiscal quarter, a less-than-ideal long-term outlook, and the inability of the Galaxy S22 to meet its sales goals, the company truly needs a miracle. Nevertheless, with the purported price tag, it will be difficult for the Galaxy S23 to deliver.
Admittedly, rumors about price hikes before the launch of a device are almost inevitable. Very frequently, however, they turn out to be false (a notable example is the
ostensible price increase of the iPhone 14 lineup last year
). Hence, given how close we are to the prospective launch, this should be taken with a pinch of salt.