Sprint steals T-Mobile's spotlight for once with a delicious Pizza Hut reward
0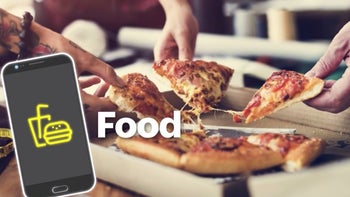 It's
looking less and less likely
that
T-Mobile and Sprint's merger
will ultimately be approved, which means the third and fourth-largest wireless service providers stateside may need to continue competing against each other rather than joining forces to try to break Verizon and AT&T's industry duopoly.
Coincidentally or not, Sprint unveiled a program designed to thank its customers for their loyalty
a few months back
that sounded strikingly similar to the insanely popular
T-Mobile Tuesdays
collection of perks, discounts, and gifts. My Sprint Rewards launched with free pizza from Papa John's and now another major restaurant chain is partnering with Sprint to help it steal T-Mo's limelight... for a change.
According to dozens of
Reddit
and
Slickdeals comments
, all Sprint subscribers need to do to claim a delicious freebie from Pizza Hut is open their respective
Android
or
iOS rewards app
, copy a coupon code, and then hit a big button that says "get free P'Zone." Technically, that's a calzone, not a pizza, but it's pretty much just as tasty, not to mention it's been in the news lately with a somewhat surprising revival.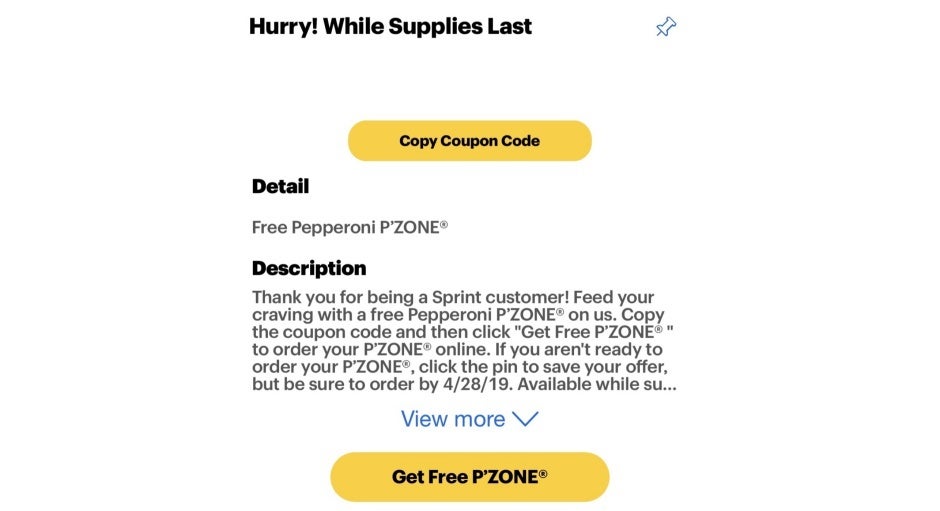 The P'Zone was originally launched way back in 2002, vanishing from Pizza Hut's menu nine years later and returning in honor of March Madness last month after another eight years. Unfortunately, only one of three varieties is available free of charge for Sprint customers until April 28, although who doesn't like pepperoni?
While it's definitely nice to see Sprint offer this type of deal for more than a single day, you may want to hurry and copy your unique coupon code, as the promotion is obviously valid only "while supplies last." Also, if you don't want to order your gratis Pepperoni P'Zone right away, remember to click the pin and save your offer for a later date (no later than April 28, though).