It's 2019 and iPhone 11 still comes with a 5-watt, super slow charger
31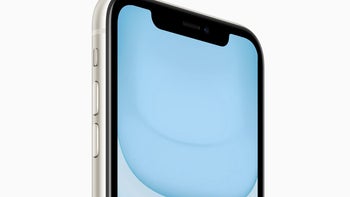 It's official: the three new
iPhone 11
phones are here and they bring a ton of exciting new features: Night Mode (finally!), an ultra-wide camera, incredible 4K extended dynamic range video, the world's fastest Apple A13 Bionic chip, improved battery life and the iPhone 11 still comes with the same 5-watt super slow charger as before...
This is a frustrating reminder of the length that Apple is ready to go to save every penny and protect those profit margins, something that becomes especially obvious in 2019, when absolutely no other flagship phone of the same caliber skips on a fast charger.
Let us be clear: the lack of a fast charger in the box is definitely not a deal-breaker, as most people can afford a few extra dollars to buy one, but it comes in striking contrast to all other rival phones.
Cheap move, Apple
Thankfully, the
iPhone 11 Pro
series (that are much more expensive at $1,000+) do get an 18-watt faster charger included this year, saving the company from complete embarrassment. Thank you, Apple!
Speaking of numbers, there are a couple of other areas where the iPhones seem inferior to the competition too: the base iPhone 11 series still have just 64GB of on-board storage. Compare this with 256GB of on-board storage on the latest Samsung
Galaxy Note 10
series, and with 128GB on pretty much all other flagship Android phones.
Speaking of those specs "weaknesses" of the iPhone 11 family this year, let's look at them all:
iPhone 11: no fast charger in the box, only 64GB on-board storage, still lower-res screen than competition
iPhone 11 Pro series: only 64GB on-board storage
While these two are the most striking "cheap moves" by Apple this year, one can argue that the company is also over-delivering when compared to rivals in other areas: it has the fastest chip, the longest software updates, arguably the smoothest interface, the richest App Store, and now, it can claim incredible camera performance too.
At the end of the day, one thing is certain: picking the best smartphone is a matter of placing priorities, and consumers are free to vote with their own dollar.