30+ Infinity Display wallpapers for phones with tall screens
4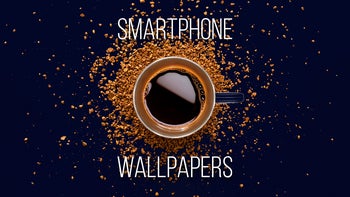 The
Samsung Galaxy Note 9
is just around the corner, with a release slated for early August, and it's another bezel-less phone from Samsung that will feature a high-resolution, OLED 18.5:9 (or taller) screen. Samsung calls that an
Infinity Display
, you can call it whatever you want, but either way, it's going to look great. And since a display like that requires some special attention when decorating it, we thought we'd bring you a collection of beautiful backgrounds that have been custom-tailored to perfectly fit the pixel-dense
Infinity Display
of Samsung's upcoming phablet.
The Galaxy Note 9 is rumored to boast a 6.3" QHD+ Super AMOLED display with a resolution of 1440 x 2960 pixels, which will be capable of delivering sharp imagery at a pixel density of around 560ppi. The screen of the Note 9 will have the same tall aspect ratio as last year's model, that is 18.5:9, which should provide ample room for customization. And what better way to show off that sleek, new device than decorating it with some awesome, high-resolution wallpapers that have been made to fit its elongated footprint.
With this out of the way, enjoy this week's selection of 30+ beautiful backgrounds for
Infinity Displays
! Also, make sure to check out our previous wallpaper collections in the timeline at the end of this article.
As usual, given the large resolutions of the images, we've included scaled-down versions for preview purposes in the gallery below. To get your hands on the full-size images, follow this Google Drive link.
Recommended Stories
30+ Infinity Display wallpapers for phones with tall screens
50+ Beautiful high-res wallpapers, perfect for your LG G7, Galaxy S9, Pixel 2 XL, iPhone X, and others
50+ Awesome high-res wallpapers, perfect for your Galaxy S9, Pixel 2 XL, iPhone X, Huawei P20 Pro, and others
Beautiful, high-res smartphone wallpapers
Beautiful, dark wallpapers perfect for OLED smartphones
Expand timeline
Loading ...