Save $250 on the iPhone 11 and iPhone 11 Pro when you switch to Xfinity Mobile
5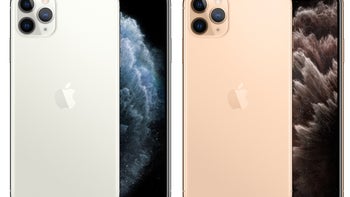 Earlier this week, when Xfinity Mobile first announced that it
would sell Apple's iPhone 11 series
, it didn't reveal any details regarding pricing or promo offers. But now, when the new iPhones are available to pre-order, we know that Xfinity has an interesting deal for customers willing to switch from another carrier.
If you buy any iPhone from Xfinity Mobile (obviously including the new models), then transfer your phone number from another carrier and activate a new line of service, you will receive $250 back on a prepaid card. Your new line must remain active for at least 90 days. According to Xfinity, this deal will be available through October 27.
Just like every other US carrier, Xfinity Mobile will release the
iPhone 11
,
iPhone 11 Pro
, and
iPhone 11 Pro Max
(pictured above) on September 20. Prices start at $699, $999, and $1,099, respectively.
In addition to new iPhones, Xfinity Mobile is about to release the
Apple Watch
Series 5 (on September 20) and the Apple
iPad 10.2-inch
(in October), for prices that haven't been revealed yet.
For those who don't know, Xfinity Mobile is a relatively new MVNO (mobile virtual network operator). It was launched in 2017 by Comcast, one of America's largest telecommunications conglomerates, and currently offers services using Verizon's network and nearly 20 million Wi-Fi hotspots nationwide. Plans with unlimited data cost $45 per month at Xfinity.