iPhone 11 shoots 4K video at 120 fps for ground-breaking "extended dynamic range" feature
29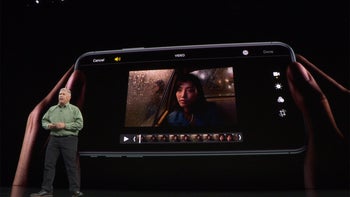 The
iPhone 11
series bring heaps of improvements in the camera and the major one when it comes to video recording is called "extended dynamic range".
Behind the humble name, however, hides a transformative experience that combines the unmatched power of the Apple A13 chip with some software tricks.
Extended dynamic range is something like HDR for video. It means being able to get incredible shots in low light, with much less noise than now and with a lot more colors and detail.
Apple showed an impressive demo of the feature, but it's interesting to learn how this new feature works:
Thanks to incredibly fast camera sensors, iPhone 11 Pro is able to produce 120 frames per second, alternating between standard exposure and short exposure frames.

The image signal processor and video encoders analyze each of those frames in the moment to capture as much detail as possible. To take it even further, the Neural Engine uses real-time machine learning to optimize the different components of the scene. For example, it might relight the person in the foreground, while reducing noise and enhancing color in the sky. It all happens instantly and automatically.
To sum it all up, you cannot actually record 120fps 4K video, but internally, this is what the iPhone 11 series use to get that "extended dynamic range".
At the same time, some rival flagship smartphones still don't support 4K60 video recording, so it's impressive to see Apple pull ahead with video recording. The company has also added expanded video editing features, so you can apply filters, crop and adjust the video right in the Photos app.