Did your update your iPhone to iOS 12 already, or are you waiting on 12.1?
25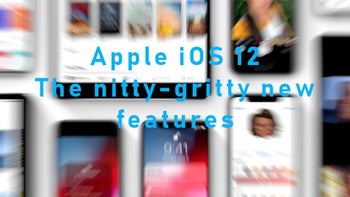 Initial claims that the iOS 12 uptake has been the
slowest
in the history of iPhone and iPad software updates so far have been followed by better numbers, and our own poll yesterday comes as a tangential confirmation that the adoption rate has sped up. At Day 10, it sat at just 20.7%, compared to up to 63% with previous iOS versions, but is reportedly up to
Granted, there are much more iPhones and iPads out there now, plus some of the features that Apple promised on stage during the WWDC event back in the summer, are arriving with the subsequent 12.1 update.
Group FaceTime
,
dual SIM iPhone XS and XS Max
functionality, and some others come to mind, but 12.1 is also expected to include plenty of bug fixes for
charging
and other stuff.
This is why we wanted to ask you if you have already updated your non-2018 iPhone to iOS 12, or are you taking the wait and see approach and will pull the OTA trigger when
iPhone XR
time comes three weeks from now, and Apple unchains the
12.1 beta
into the public square.