The iOS 12 update has the slowest adoption rate so far, as users wait on new 12.1 features
18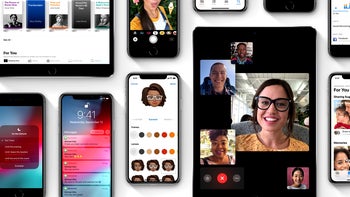 Whether because iPhone and iPad users are waiting on the new features and bug fixes that are
coming with the iOS 12.1 update
, or simply because now there is simply much more Apple gear in circulation, but the iOS 12 uptake has been relatively slow.
We say relatively when compared to previous iOS version launches two weeks after the initial rollout, as, compared to Android updates, the two-week uptake timeframe is still leaps and bounds ahead. Research firm Mixpanel tacked iOS 12 onto its chart depicting the adoption rate of previous versions and found out that it sat at the bottom with 20.7% at Day 10. Needless to say, it's iOS 7 at the top, with 63%, circa 2013, but then again, at that time there were much fewer iPhones to update anyway than there are now.
On the other hand, a lot of promised features are coming with 12.1 -
group FaceTime
,
dual SIM iPhone XS and XS Max
functionality - while the vaunted
ECG
feature of the Apple Watch is also coming later on, so people might simply be taking the wait and see approach for now.
You will find more infographics at
Statista