Huawei teases big P40 series camera upgrade as it cancels event in Paris
8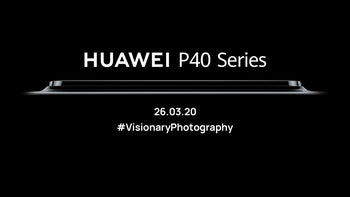 The Huawei P40 and P40 Pro were originally going to debut at a big press conference in Paris on Thursday, March 26. But in light of the global COVID-19 outbreak, Huawei has today confirmed that those plans have been scrapped.
Instead, the company is now going to unveil its next-gen flagships through an online event that'll be streamed across its social channels and website. The time and date remain unchanged, so if you're interested in watching the announcements live be sure to clear your schedule between 14:00 CET and 16:00 CET on March 26.
Huawei is teasing a big focus on photography, again

In addition to the revised announcement event plans, Huawei today published a very cheeky teaser of the Huawei P40 series. It showcases the rear camera bump, which should be almost identical on all variants, and hints at some big upgrades in that department with the "Visionary Photography" hashtag.
The Chinese giant itself hasn't yet revealed any official details about its camera plans, rather unfortunately, but recently leaked information does suggest the Huawei P40 Pro will easily give Samsung's Galaxy S20 Ultra a run for its money.
That's because it's expected to feature an incredibly versatile camera setup that will take things to an entirely new level. Leading the way will apparently be a new, more powerful custom 52-megapixel camera sensor manufactured by Sony.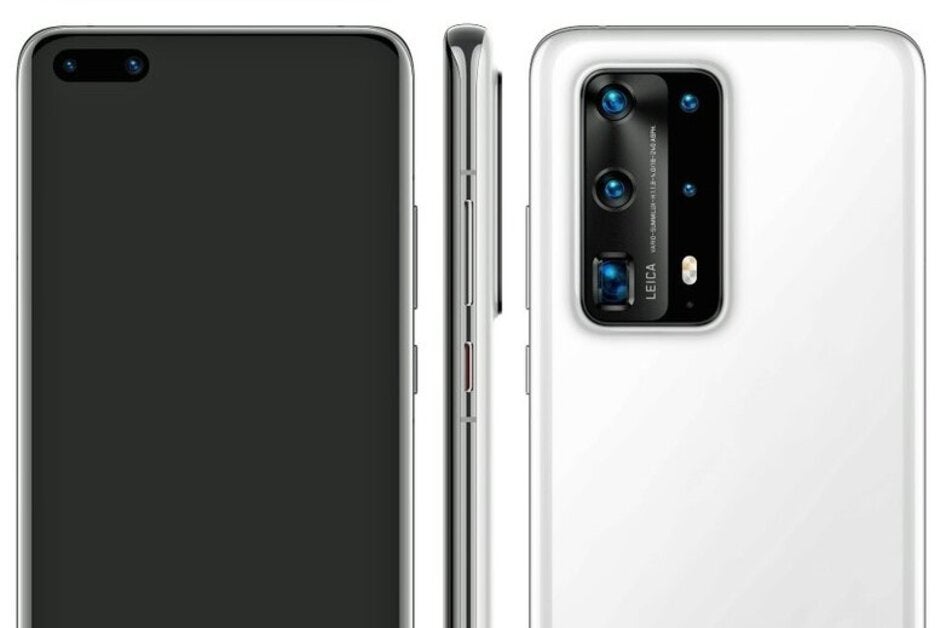 Leaked Huawei P40 Pro press render
The expectation is that it will use pixel binning technology, like so many other cameras these days, to produce better photos in all scenarios, but especially in low-light where it will benefit Huawei's famous Night Mode.
It should be coupled with a Time-of-Flight sensor for improved portrait photography and a 40-megapixel ultra-wide-angle shooter that has likely been borrowed from the Huawei Mate 30 Pro.
The Huawei P40 Pro will feature unmatched zoom
Where things get particularly interesting with the Huawei P40 Pro is the zoom department. Whereas most other flagships these days settle for either one telephoto or periscope zoom camera, the Huawei P40 Pro reportedly backs both in a bid to ensure the best possible zooming experience at all distances.
The first implementation and the one that will take on the iPhone 11 and Galaxy S20 is a 3x telephoto camera. At that level photos will look crystal clear, but it will also be in charge of zooming up until 10x with the help of Huawei's software algorithms that rely on the extra data provided by the remaining cameras.
As soon as you hit the all-important 10x zoom mark, a ridiculous 10x periscope camera should kick in. This has never been seen before on a smartphone and should easily enable up to 50x hybrid zoom.
Considering Samsung has been advertising the 100x Space Zoom feature on its Galaxy S20 Ultra, though, it wouldn't be surprising to see Huawei offer a similar feature on the Huawei P40 Pro, albeit a superior one.
Last on the list of features is reportedly going to be an LED flash and a few noise canceling microphones spread across the device. There is also a dedicated color temperature sensor, per the latest reports, that should guarantee more accurate color representations when taking photos and recording videos. Whether any other use cases are planed remains to be seen.
Recommended Stories