Huawei founder says some U.S. politicians want to kill off the company
6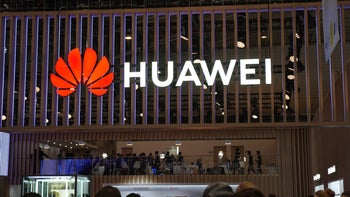 One a day when everything is about deals, we'd like to discuss a different kind of deal with you. Earlier this month,
Huawei closed on the sale of its Honor smartphone brand
to a group consisting of 30 Honor agents and dealers including China Telecom and some state-owned businesses. The incentive for doing the deal are the restrictions that the U.S. has placed on
Huawei
in the last couple of years. The U.S. considers Huawei (and fellow manufacturer ZTE) to be national security threats because of never proven ties to the Communist Chinese government. This includes blocking the firm from accessing its U.S. supply chain thus forcing it to replace Google Mobile Services with its own ecosystem. This also blocked Huawei from using Google's core Android apps like Gmail, YouTube, the Play Store, Search, Maps, and more on its international models (most of Google's apps are banned in China anyway).
Huawei founder urges Honor to compete with its former parent

Exactly one year to the day when the U.S. first placed the company on the Entity List, the U.S. Commerce Department initiated an export rule change that prevents foundries from shipping chips to Huawei if they were manufactured using U.S. sourced technology unless a license was obtained. The Commerce Department recently got cute and said that it would allow Huawei to receive chips but only those using older specs suitable for 4G, not 5G. This new rule has seriously hurt Huawei. For example, out of 15 million cutting-edge 5nm Kirin 9000 SoCs that it ordered from TSMC, Huawei received only 8.8 million units before the new rule kicked in during the middle of September. The problem is that this particular integrated circuit is employed on Huawei's latest Mate 40 flagship series and is also used to power the 5G base stations used for its networking gear.
Yesterday, Huawei founder Ren Zhengfei addressed Honor employees leaving Huawei and urged them to work hard so that the budget line can eventually surpass its former parent company. That will be a tough task considering that Huawei is currently the second largest smartphone manufacturer in the world. During the speech, Ren said that although Huawei could find a way around the punishments, it could cost millions of Honor's agents and sales people their jobs. "We don't have to drag innocent people into the water just because we suffer," the executive stated. He added that after the "divorce," Huawei should be Honor's biggest competitor adding that surpassing its former parent should be Honor's "slogan for motivation." He also said to Honor's workers that "We are your competitors in the future." Counterpoint Research analyst Flora Tang says that there is hope for Honor if it can resume production. Industry sources say that Huawei's rivals in China are taking advantage of U.S. actions against Huawei by ramping up production while Huawei is unable to build new phones. Of the 51.7 million handsets that Huawei built in the third quarter (July through September), 26% or 13.4 million of these phones had the Honor brand.

During the speech yesterday, Ren said, "Wave after wave of severe U.S. sanctions against Huawei has led us to finally understand, certain American politicians want to kill us, not just correct us." On January 20th, after President-Elect Joe Biden is sworn in as the 46th U.S. president, U.S. policy toward Chinese tech companies could be relaxed. Already there have been reports that popular short-form video app TikTok no longer faces being outlawed in the U.S. It will be interesting to see whether the new administration continues to ban Huawei devices and networking equipment in the states based on the concern-never proven-that Huawei uses backdoors on its products to collect data from U.S. consumers and corporations and shares it with government workers in Beijing.