Huawei confirms sale of entire Honor smartphone business
39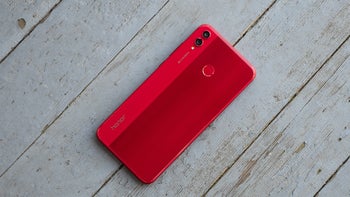 UPDATE:
Huawei has reached an agreement to sell its Honor smartphone division. The updated story continues below:
Five weeks ago, Huawei entered negotiations with potential buyers regarding a partial sale of Honor. A month on, the Chinese company has
reached an agreement
involving all Honor assets.
Huawei is selling its entire Honor smartphone unit

In a statement released earlier today, Huawei announced a deal to sell its popular Honor smartphone business to a newly created consortium that includes over 30 agents and dealers including China Telecom and several government-backed entities such as the Shenzhen Smart City Development Group.




The consortium will be seizing full control of Honor and its assets, which will soon be legally know as Shenzhen Zhixin New Information Technology. Previous owner Huawei shall have no say in the business or own any shares moving forward.




The latter is particularly important considering the political climate. Recent US trade bans have significantly impacted Huawei in recent months and ultimately led to today's announcement, but the lack of involvement in the new company means Honor could circumvent the restrictions.




A valuation was not announced in the statement, but people with knowledge of the matter recently told

Reuters

that Huawei and the consortium had valued Honor at $15.2 billion (100 billion yuan).




The sale "won't affect the stability of its executive and talent teams," per the involved parties. That's not a guarantee that all 7,000 employees will be retained, but it confirms there are no big layoffs planned.




Canalys

estimates Honor accounted for 26% of the 51.7 million smartphones Huawei sold last quarter. That equates to 13.4 million units, which means Honor will soon be the eighth-largest smartphone brand in the world ahead of Motorola and LG, but behind Realme and Oppo, after the separation from Huawei.