Bonkers Google Home Hub deal slashes its price by nearly 50 percent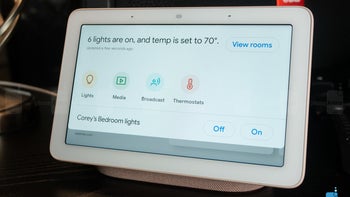 Google made a pretty big splash right off the bat with its first in-house "smart display", which managed to undercut Amazon's popular Echo Show at a starting price of $149 while essentially offering the same functionality (minus a webcam for privacy reasons). Incredibly enough, the
Home Hub
was quickly
discounted to as little as $99
, either by itself or in
different combinations
with other smart home devices.
The
deals kept coming
after Black Friday and Christmas too, with
the most recent one
shaving a whopping $99 off the combined list price of a Google Home Hub and Chromecast Ultra. Believe it or not, a new solo offer might even top that previous killer bargain in terms of mass appeal, allowing you to buy this amazing Google Assistant-powered product with a screen at a new all-time low price of $79.95.
That represents a monumental markdown of around 46 percent compared to the usual price of a Google Home Hub, although to be fair, the Mountain View-based manufacturer charges $129 right now on its official website after a $20 discount of its own. Of course, MassGenie can bring your savings all the way up to $69, and you only need a free account on the self-described "social shopping marketplace" website to claim this incredible "power deal."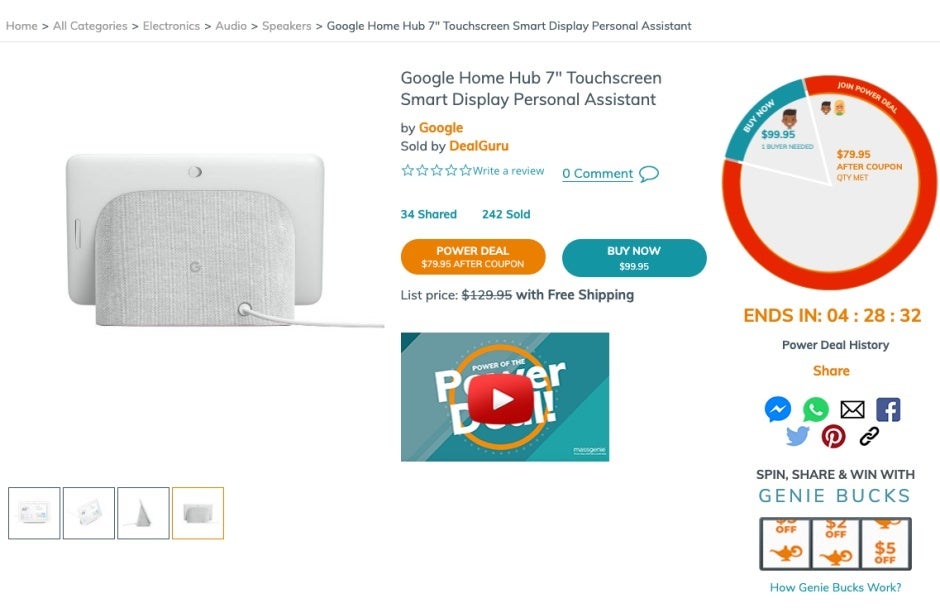 You also have to be in the right place at the right time, because predictably enough, this unprecedented discount is good for an extremely limited time only. Namely, just a few more hours at the time of this writing. Until a little after 8 PM on the East Coast, to be exact. Unless supplies run out earlier, that is, which could definitely happen.
A smart purchase even at $149, the Google Home Hub is an outright no-brainer at $69 less, playing your favorite tunes from a bunch of different streaming services, as well as YouTube videos on a 7-inch display, without the user ever having to lift a finger. With Google Assistant, you can obviously do a lot more than that too, including smart home controls, set alerts, reminders, and personalized routines, as well as get answers from around the web to all your questions using just your voice.