Google Fit is being polished for the Pixel Watch, web version shutting down
2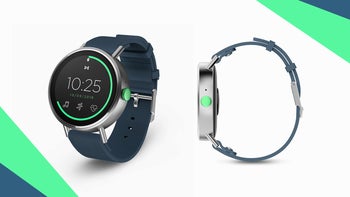 Google last year rolled out a radical Material Design overhaul, including useful new heart metrics, to the Google Fit app. Co-developed by the American Heart Association (AHA) and the World Health Organization (WHO), the new features really helped Google Fit turn into a more well-rounded and functional offering on both smartphones and smartwatches. However, the update completely passed the web version of Google Fit, and now we know why.
Google has officially
announced
that the browser version of Google Fit will shut down next month:
"Google Fit is dedicated to coaching you to lead a healthier and more active lifestyle, and making healthy behavior changes easier to achieve. In the last year, we redesigned Google Fit with new activity goals based on the American Heart Association and World Health Organization physical activity recommendations, added guided breathing and home screen widgets, and hosted a New Year 30-day challenge. As we continue to focus efforts on adding new capabilities that enhance the mobile and smartwatch Google Fit experience, we'll be turning off this Google Fit website on 19 March 2019. To keep tracking your activities and get coaching toward your health goals, install the Fit app on your Android phone or Wear OS smartwatch."
This is probably not good news to a number of people who liked tracking some of their stats on their desktop PCs or laptops—we're saying some, because the new metrics that were added in the 2018 update were not made available in the web version of Google Fit—but Google's ostensible commitment to bettering the mobile and wearable app is at least promising.
Google Fit is a core part of Wear OS, and over the last year, Google has been working to improve its operating system for wearable devices. The company has invested some
$40 million
into a "promising new smartwatch technology" from Fossil, and it's very likely that it's going to
launch a Pixel Watch this year
. In fact, it is rumored that the Pixel Watch didn't launch last year, only because Google didn't deem Wear OS "ready enough" for primetime on an in-house developed product.
With this in mind, since Google Fit is the company's first-party health tracking app, it is likely going to be a very important part of the overall Pixel Watch experience. Health tracking is among the most important—if not the most important—features of wearable devices, so we are expecting to see at least a couple major updates hit Google Fit before Pixel Watch launches in the fall.