Google pays $40 million to buy innovative smartwatch IP from Fossil
5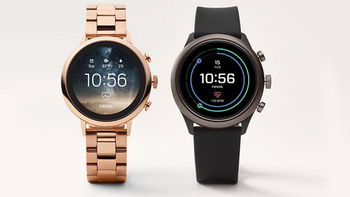 Google and smartwatch manufacturer Fossil Group have agreed to a $40 million deal that will see the search giant purchase Intellectual Property from the watchmaker.
Fossil announced today
that the IP covers smartwatch technology that is in the process of being developed by Fossil as a result of its 2015 purchase of competitor Misfit. The deal will close this month.
Fossil's executive vice president Greg McKelvey, who also answers to the title of chief strategy and digital officer, said as a result of this transaction, a new smartwatch innovation will be released. "It's based on something out of our timeline, it's new to the market technology and we think it's a product that has features and benefits that aren't in the category today," said the executive.
The new product will be part of the Wear OS family, according to Stacey Burr, VP of Product Management of Wear OS at Google. The executive would not reveal whether the deal with Fossil would lead to a Made by Google smartwatch, but she did say that it will make Wear OS stronger and will be offered to the company's current and future wearable partners.

"We saw some technology that they were developing that we thought could be brought out in a more expansive way if Google had that technology, and was not only able to continue to use it with Fossil but bring it to other partners in the ecosystem. It's about bringing great features to the widest numbers of on-the-go consumers. We're very optimistic about the future of smartwatches and the role for Google, Wear OS and our partners within that evolving space. This is a very vital category and we will continue to invest and be part of this dynamic ecosystem."-Stacey Burr, VP of Product Management of Wear OS, Google
Fossil's McKelvey gave a little road map of the technology, saying that the company is focused on finishing the development of the product and will then "bring the product to market, across our full breadth of brands over time, and then in true Google fashion, the technology will be expanded across the industry over time to benefit all."
Some members of Fossil's R&D team associated with the IP being transferred, will join Google.