The best cases for LG G7 ThinQ right now: thin, stylish, protective
2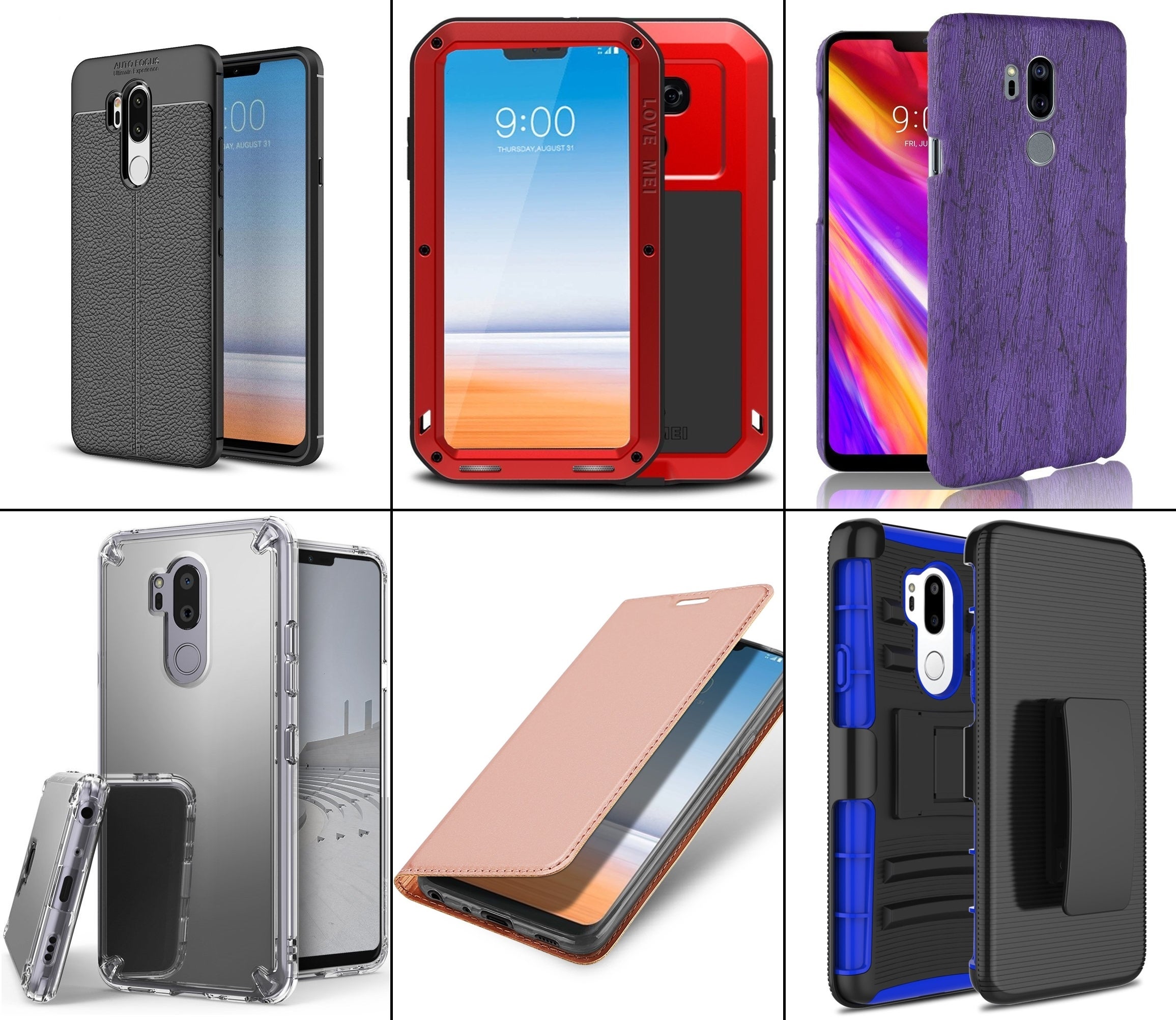 So, you're getting an LG G7 ThinQ. It's flashy, it's fresh, it has razor-thin bezels and glass all around. Of course, you might want to consider a case to protect that shiny piece of technology!
It's always a good idea to keep a cover or two around, even if you don't use them at all times. Perhaps you are going on a hiking trip? Consider an armor case. Or you are going to spend all day commuting, moving your phone in and out of your pocket while on the go? Maybe slap a thin cover on it just to improve your grip.
We went through a ton of cases available for the G7 right now and picked out the ones that stood out most to us. Check them out below, see if you fancy any of them!
B Belk Ultra Thin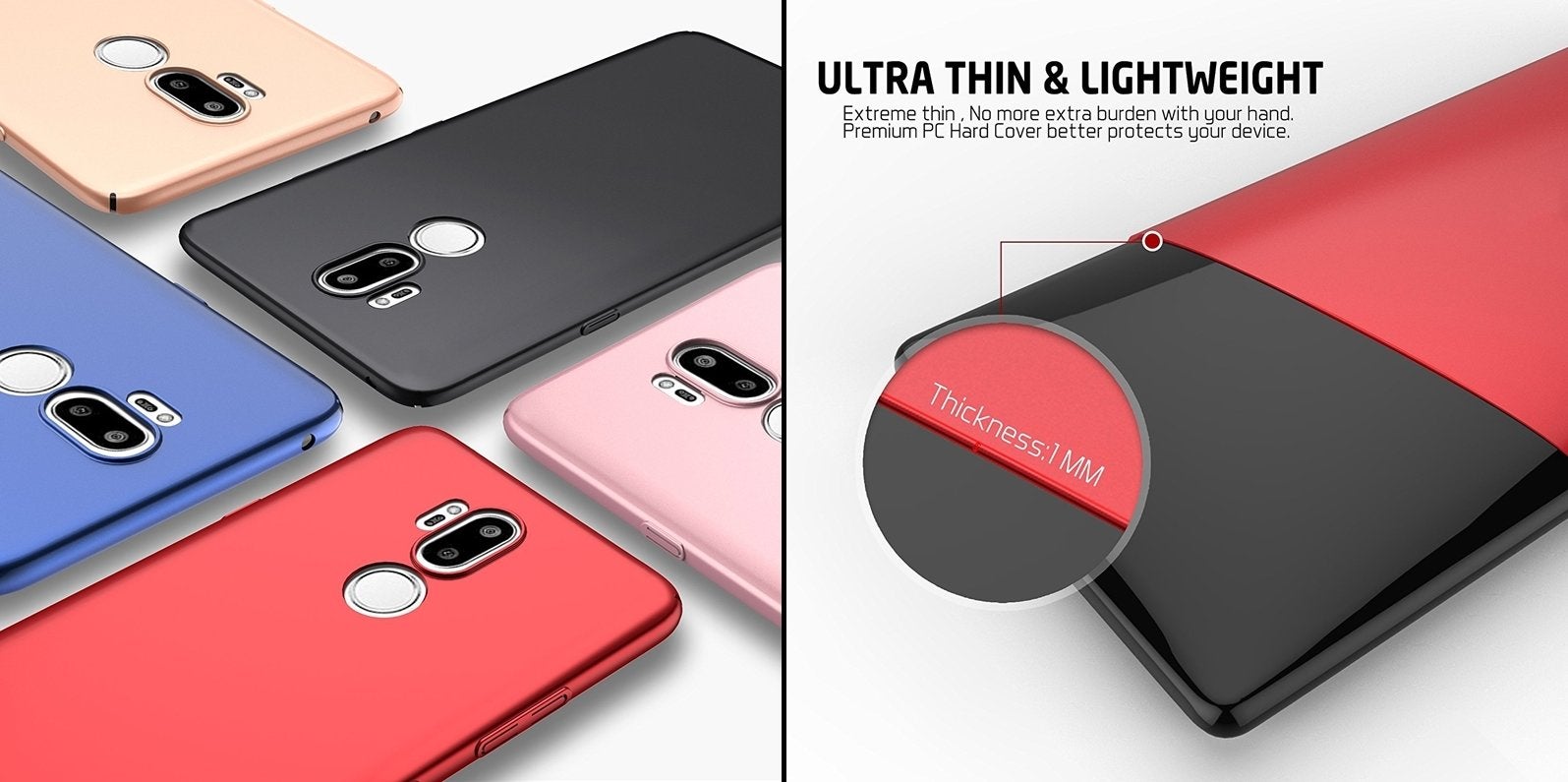 A very slim, 1 mm cover that you can use to both improve grip and change your device's style every once and again. Made out of hard plastic, this case comes in 5 different color variants to fit your mood for the day. The phone's buttons are covered by flap-style bumps, meaning you will still feel the tactile click of the button below it the way LG meant for it to be felt.
Nicelin Wood Grain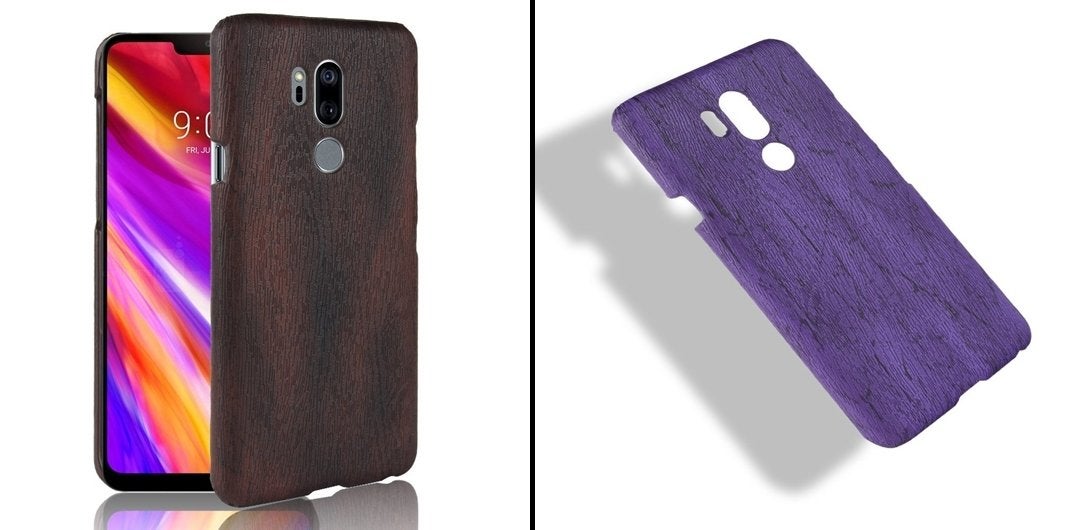 Another polycarbonate case, but this one has a faux wood texture to it. It comes in 5 different colors and has a minimalistic design with large cutouts around the phone's buttons. That way, you get a better grip and some protection while still touching your G7 ThinQ's premium-feeling hardware controls.


Spigen Rugged Armor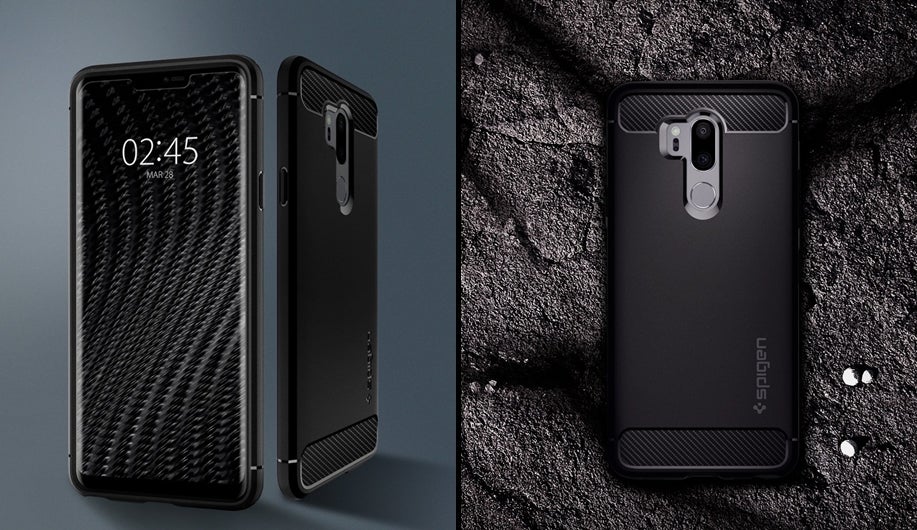 Easily one of Spigen's most popular lines. Why? Because it's fairly slim, fits like a glove, protects pretty well, and feels nice in the hand.


MYLB Lightweight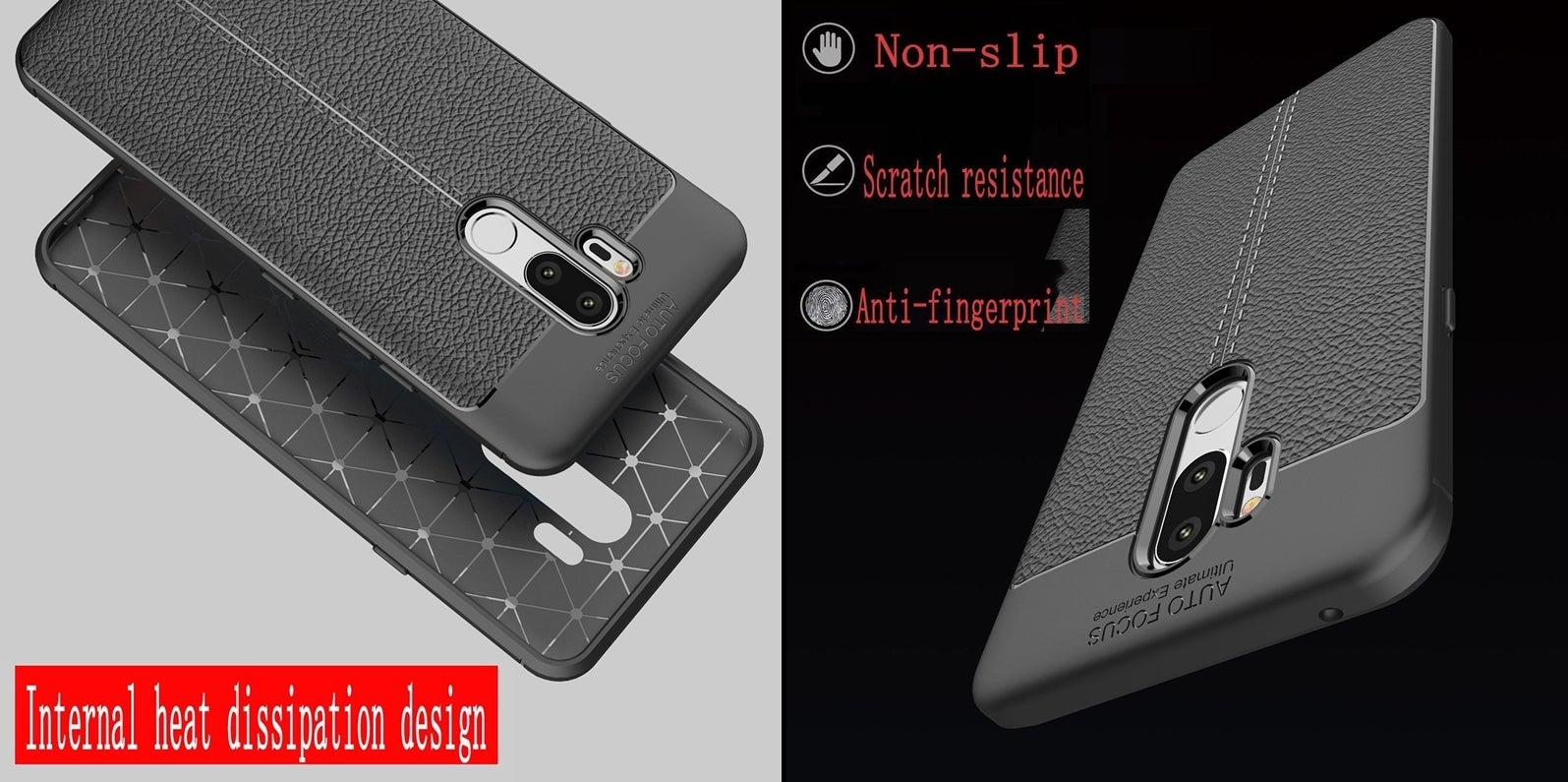 A TPU soft case with a nice faux leather texture on the back. It'll definitely improve grip with its rubbery feel and will also protect your phones against bumps and light drops. It comes in three different colors, too!


VRS Design Crystal Bumper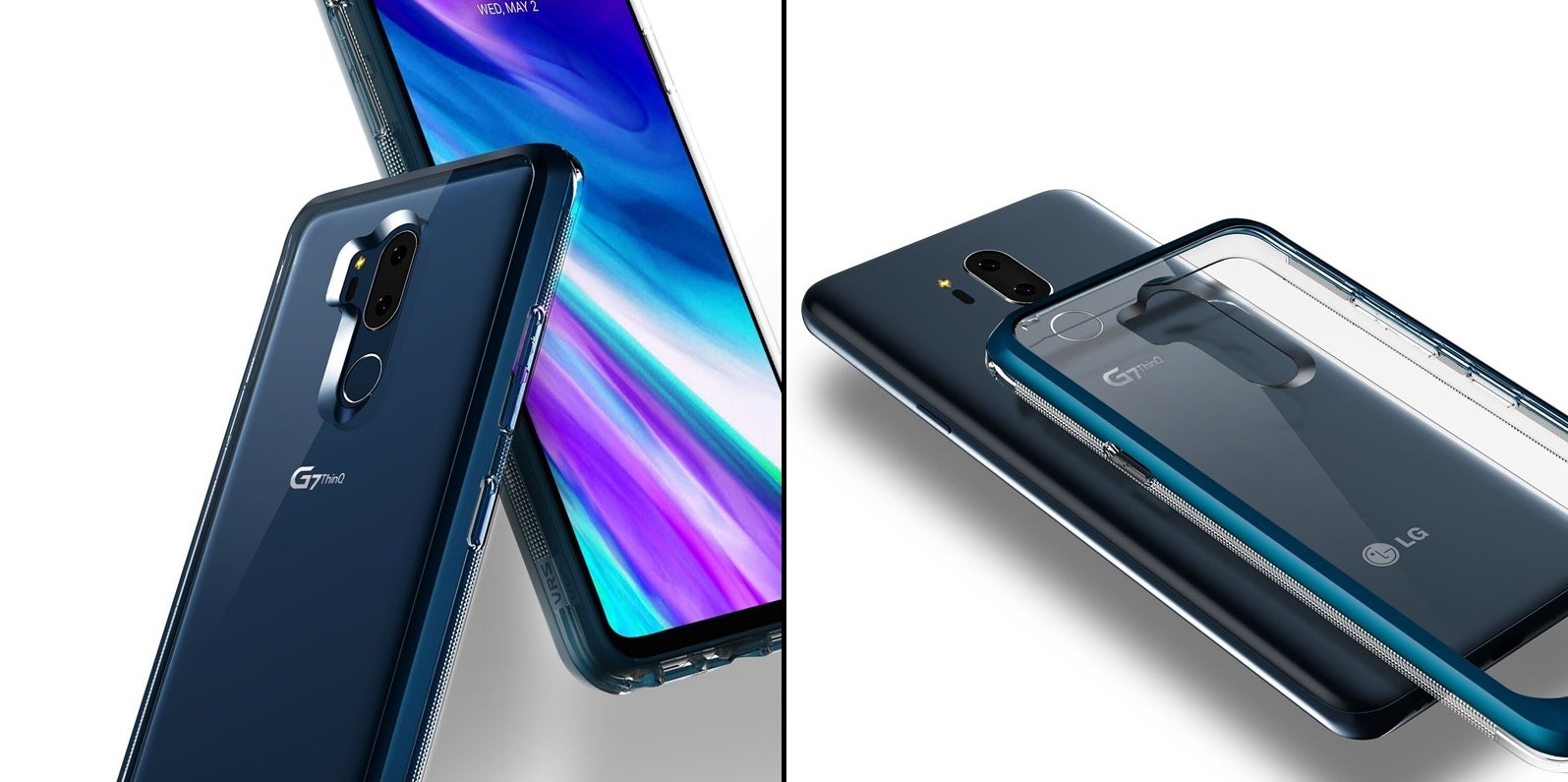 A protective case by VRS made with a colorized hard polycarbonate frame and a transparent soft TPU shell. A grippy texture on the frame makes it easier to hold and the transparent back lets your glossy phone shine through.
Ringke Mirror for LG G7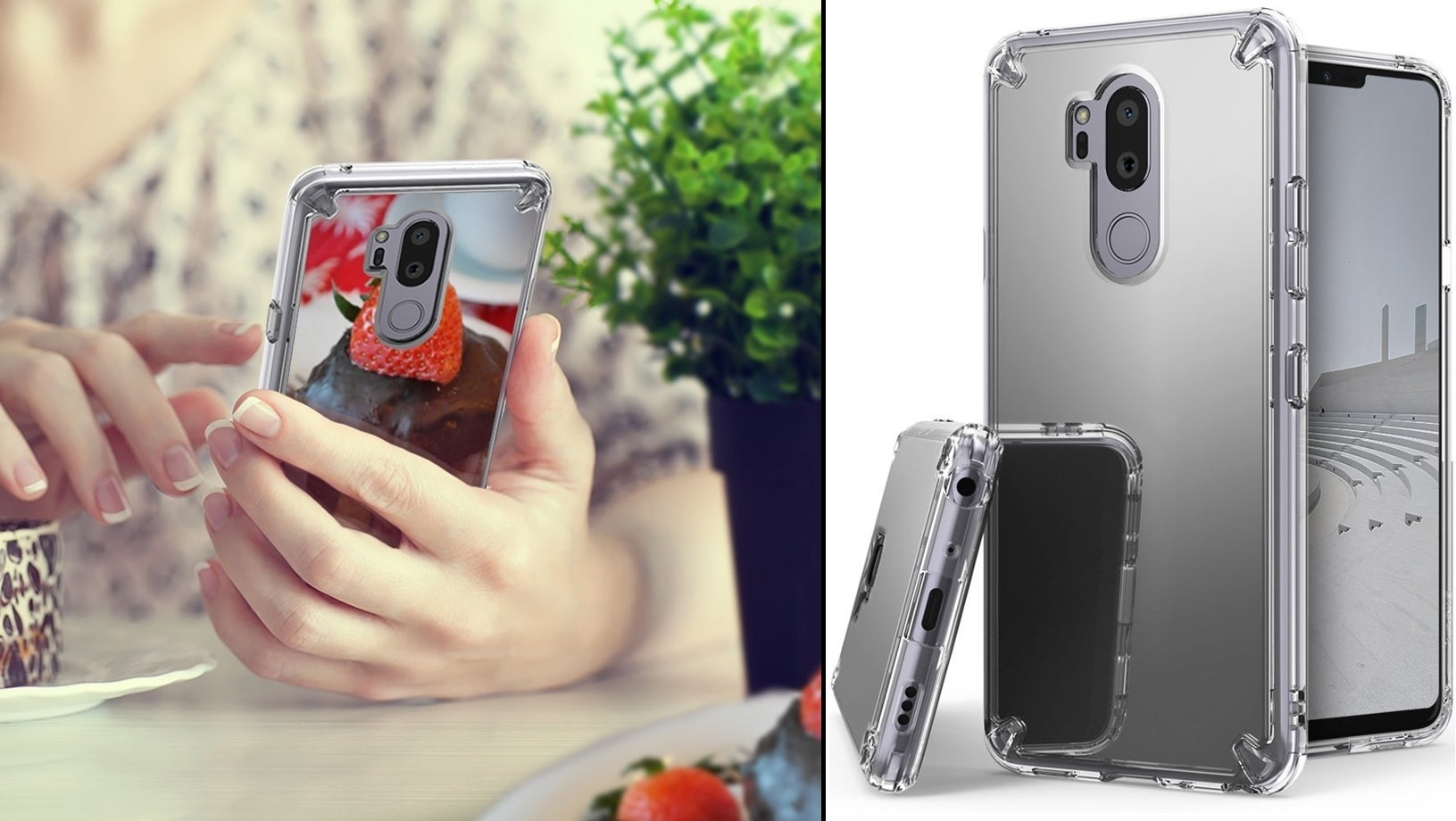 If your new LG G7 ThinQ is not shiny enough for you, this should do the job. The case is called "Mirror" for good reason — it literally has a mirror back. A soft TPU frame takes care of easy application and corner tips make sure that the reflective back and the phone itself are protected from scrapes and drops.
Spigen Slim Armor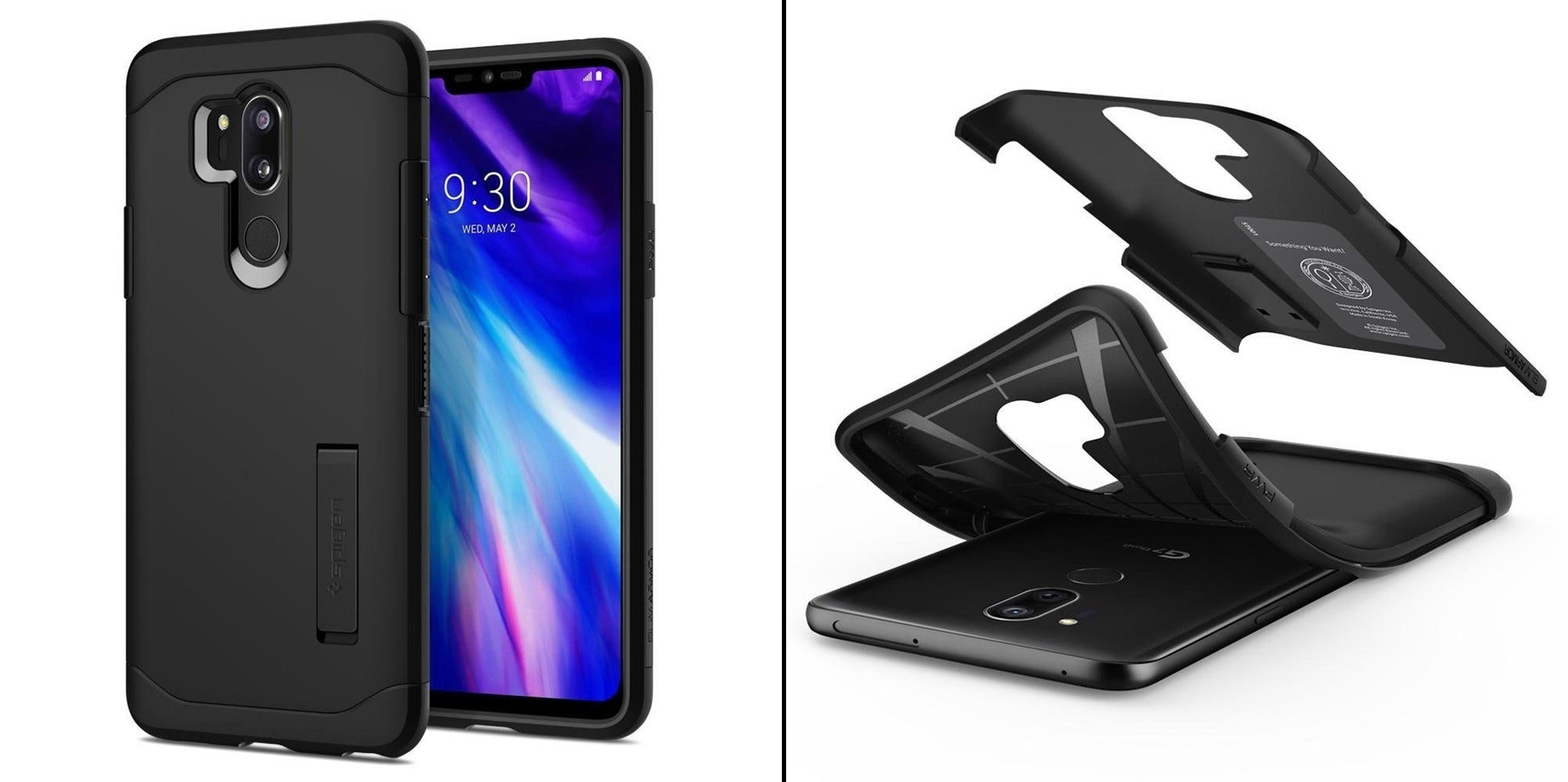 Spigen's Armor cases have been around for a while and are easily the most popular ones to go to for a mix of protection and style. The Slim Armor here is nice and rounded for a nice fit in the palm, yet provides ample defense against pavement slaps. It also has a kickstand for some video watching.
Lifeepro wallet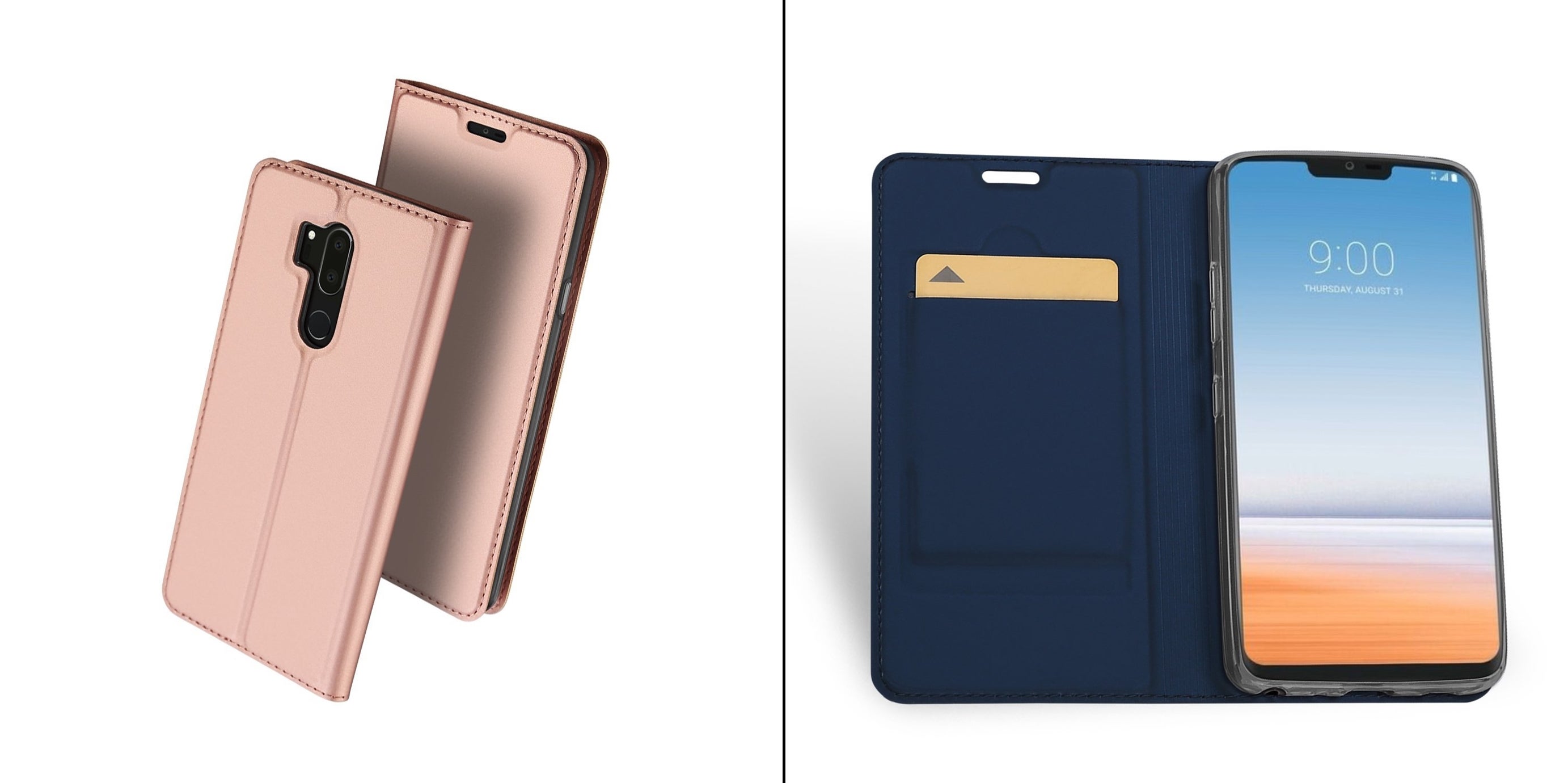 A slim wallet case available in three colors. It has a magnetic lock with no latches for a cleaner look and a single card slot on the inside. It can flip out to be a horizontal kickstand for some media consumption, too.
VRS Design wallet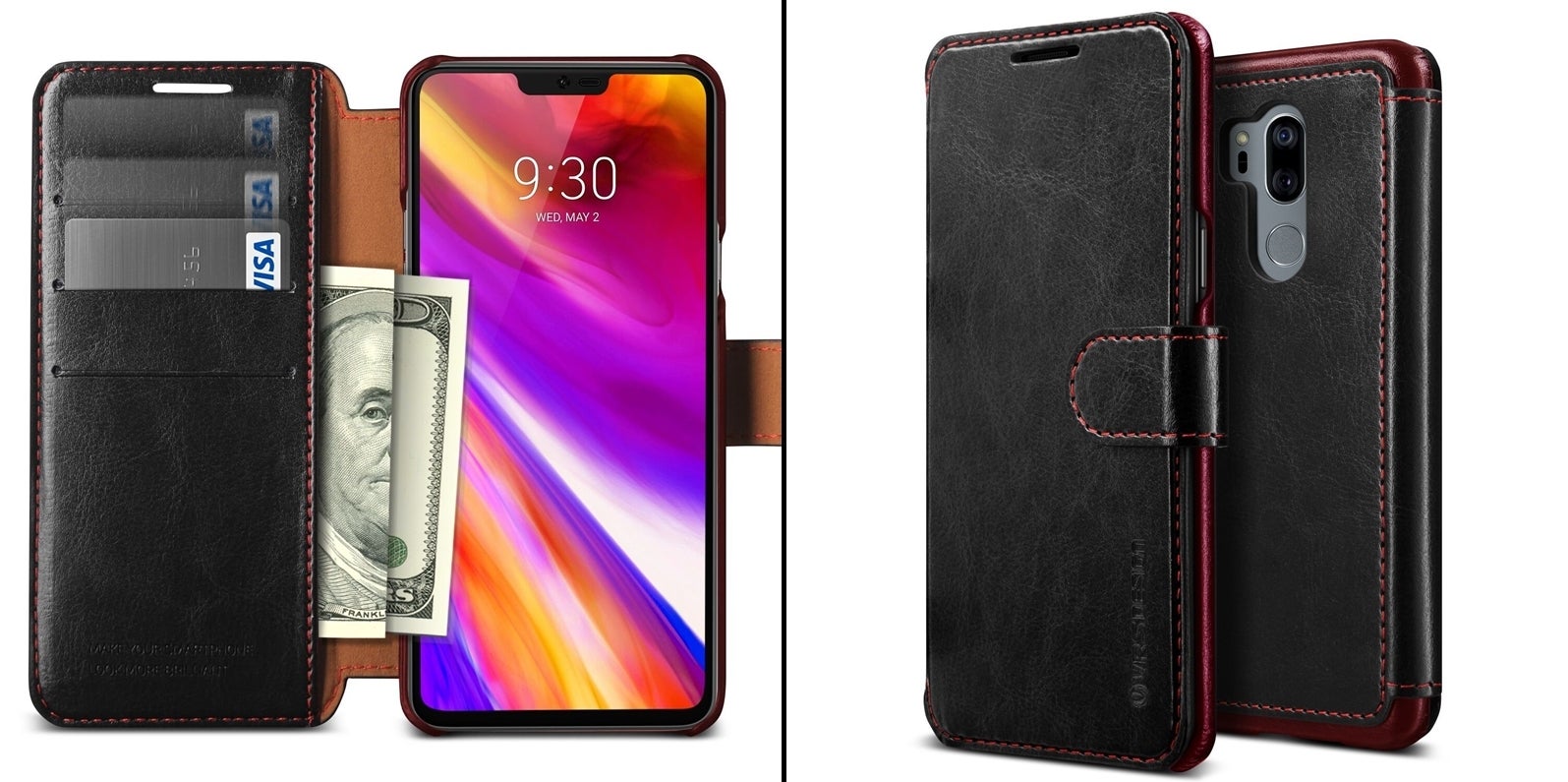 VRS' wallet cases have always had that dual-tone accent thing going on, which gives them a classy look. The black and red combo gives it a nice aggressive look. There are three card slots plus a money slot inside and the shell that holds the phone has cutouts to give you direct access to the metal hardware.
Zenic Heavy Duty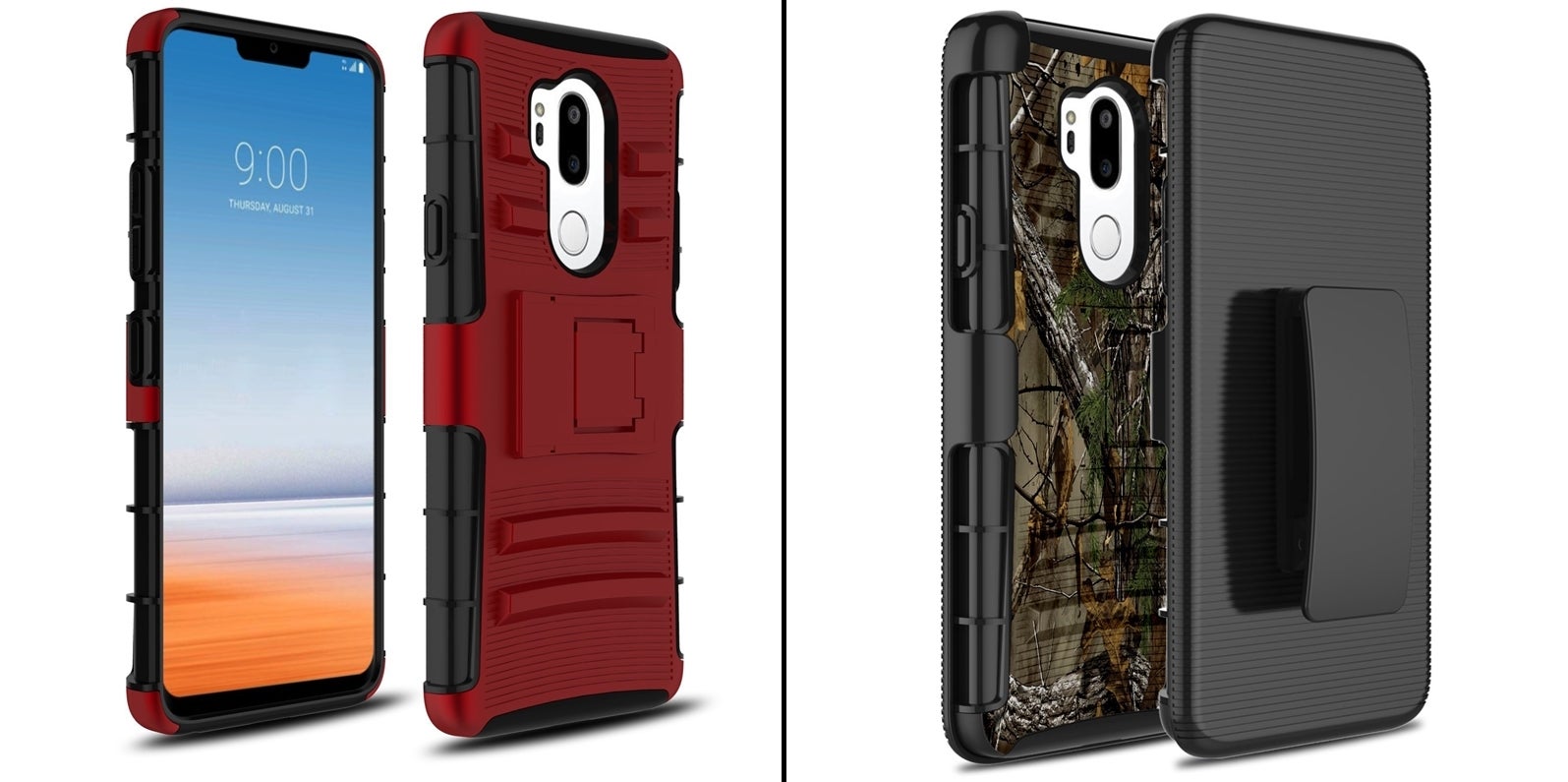 Not a bad choice if you plan to go hiking. The Heavy Duty wraps all around your phone to protect it from all sides. When you want to use it — unclip the front shell and attach it to the back. It also has a built-in kickstand and belt clip.
Mangix shockproof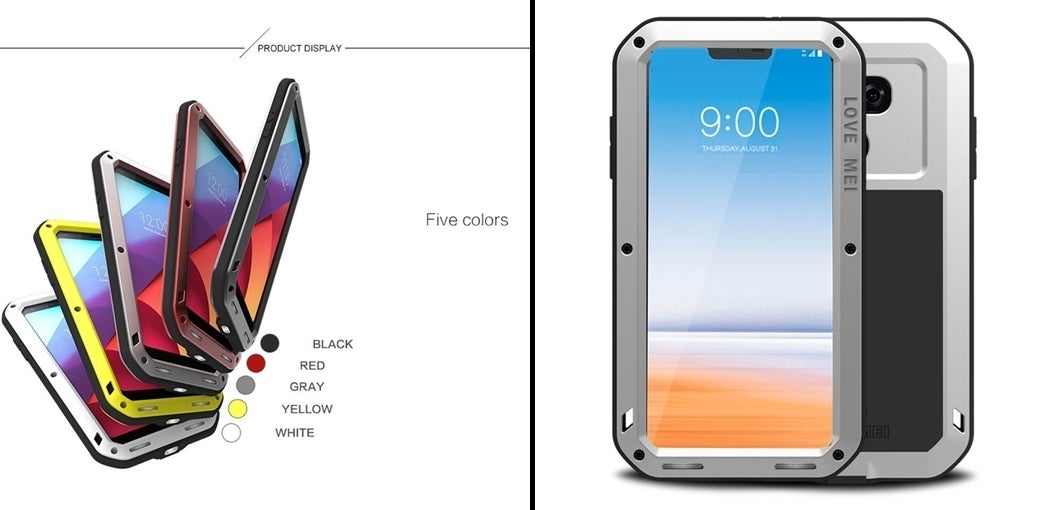 Now we are talking serious protection. The Mangix wraps all around the LG G7 ThinQ with a metal armor on the outside and a silicone shell on the inside. It also has a tempered glass screen protector on the front. We're not sure if this would withstand nuclear war, but it should definitely be able to take a pavement drop.