Best Buy cuts LG V40 ThinQ price in half with AT&T installments
1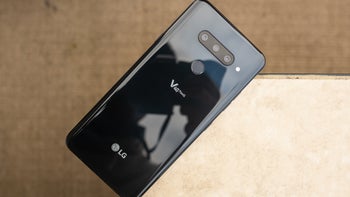 The
V40 ThinQ
is not LG's newest or fastest smartphone, having been released around eight months ago with a then-impressive Snapdragon 845 processor under the hood. But although the
G8 ThinQ
and 5G-enabled
V50 ThinQ
have seen daylight in the meantime packing Snapdragon 855 power, their forerunner is back in the spotlight thanks to official
Android Pie updates
recently
distributed across the US
.
With the silky smooth new software and a substantial discount, the LG
V40 ThinQ
can be a pretty smart purchase, even though the handset
didn't exactly earn the best reviews
last fall. Typically priced at an exorbitant $950 or so, the 6.4-incher is currently available from Best Buy for only $15.83 a month with AT&T Next agreements or $19.80 a month on an AT&T Next Every Year plan.
After paying 30 or 24 installments respectively, that amounts to a grand total of around 475 bucks, which is precisely half of the V40's retail price. The only inconvenience is your $475 savings will be offered in the form of bill credits ($15.83 or $19.79 a month) instead of outright discounts. Still, at the end of the day, you'll pay $475 less than usual for this very respectable high-end device with five cameras in tow (three on the back and two on the front), extra-large OLED display sporting 3120 x 1440
pixel
resolution, 6GB RAM, 64GB internal storage space, and premium build quality with top-notch resistance to water immersion as well.
Granted, the LG V40 ThinQ doesn't come with the same tricks up its sleeve as the
G8 ThinQ
(Hand ID, 3D Face Unlock, Air
Motion
gestures, and so on), but right now, that stuff feels rather gimmicky anyway.
Check out the deal here