Spy games: Chinese engineer arrested for allegedly stealing Apple's smart car secrets
28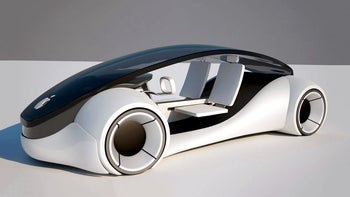 Industrial espionage is definitely a thing, especially in the highly-competitive tech industry. We rarely hear about it, of course, since the spies are presumably good at what they do. Which is why it's a bit weird that we now have a report of someone being caught red-handed.
One Jizhong Chen, a (now ex) Apple engineer has been arrested by the FBI. Apparently, Mr. Chen was
caught red-handed
taking photos inside a secure area of the Apple facilites and thousands of documents — including manuals and schematics — were found on his personal hard drive. The engineer first said that the photos and documents are meant to help him with applications for jobs within the company. However, soon after, Apple investigators found out that he had applied for a job with Chinese company Xiaopeng Automobile and was allegedly attempting to provide the Apple documents to his would-be new employer. Xiaopeng Automobile absolutely denies having been in talks with Mr. Chen.
All of the information that was about to be stolen is regarding the supposed self-driving car that we have been hearing on and off about over the past couple of years. And this is not even the first time when it comes up in a corporate espionage case. Back in July, another ex-Apple engineer, Zhang Xiaolang, was charged with trying to pass the Apple Car secrets to a startup in China.
So, what's the takeaway here? One — Apple is definitely working on a car of all things, and two — the US - China relations are not going to ease up any time soon.