Android 9 Pie quietly gains native Wi-Fi Direct printing capabilities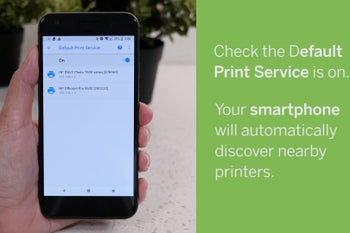 It's 2018, and printing a document or a photo opened or saved on an Android phone can still cause the everyday user some difficulty. Well, not anymore, as long as you own a handset running one of the two latest versions of Google's industry-leading mobile operating system.
Thanks to the efforts of the Mopria Alliance, made easy by the Android Open Source Project, native Wi-Fi Direct printing support was added to
Android 9 Pie
shortly after its stable debut on
Pixel devices
and the
Essential Phone
.

Basically, if you're on Pie or Oreo right now, you no longer need third-party software to pair your phone to a Mopria certified printer via an encrypted, point-to-point connection. Wi-Fi Direct technology eliminates the need for your handset and printer to be on the same network, thus streamlining the printing process while keeping things 100 percent secure.

In case you're wondering, if you've purchased your wireless printer sometime in the past few years, it's probably a "Mopria certified" model. Founded by industry veterans and leaders Canon, HP, Samsung and Xerox, the nonprofit Mopria Alliance organization also includes Adobe, Dell, Epson, Lexmark, Konica Minolta, Microsoft, Toshiba, and Sharp, among many others.

There's a 2-minute video up on YouTube demonstrating the simplicity of the Android Default Print Service setup on Oreo and Pie-running devices. All you have to do is enable the pre-loaded feature in the "Connected devices" sub-menu after accessing your phone's settings, locate your nearby printer, and choose what you want to convert from a digital to a classic paper format. That's truly as easy as pie!