Amazon is working on a music streaming option that Spotify and Apple can't compete with
1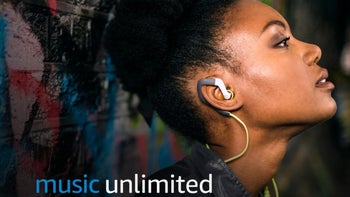 It was less than two weeks ago that we first heard from trusted inside sources about Amazon's plan to
take its rivalry against Spotify to the next level
, which rapidly materialized into an
ad-supported free music streaming service
for Alexa-enabled devices. But as it turns out, the e-commerce giant is not stopping there in its bid to crack a
market largely dominated by two major forces
, as several "high-placed music industry sources" tell the folks over at
Music Business Worldwide
that a "high fidelity" tier of the Amazon Music Unlimited service might also be coming soon.
While that's obviously not an entirely original or groundbreaking concept, it's also something that Spotify and Apple Music have yet to implement, although it's unclear if that's due to a lack of demand from subscribers or interest from the two companies. Platforms like Tidal and Deezer do offer these types of "high fidelity" services, priced around the $20 monthly mark, compared to 10 bucks, which is the typical rate of most "standard" premium music streaming products.
That makes Amazon's rumored plan to offer its highest-quality listening option "in the region of $15 per month" quite ambitious, but until the details are finalized, audiophiles may not want to get too excited. After all, we only "know" the service will provide content at "better than CD quality", with Amazon currently "scoping out how much catalog they can get from everyone and how they'll ingest it."
It sounds like there are still plenty of moving parts and essential stuff to be decided, with the exact timing of this bold release as yet unspecified. But if Amazon can pull it off by the end of the year, supporting similar or superior audio technologies compared to Tidal HiFi and Deezer HiFi at a lower price, the heat on Apple and Spotify will be further cranked up.
The Amazon Music portfolio already covers a lot of ground, starting with the aforementioned ad-supported option, followed by ad-free access to a library of over 2 million songs included with Prime memberships, and the full $9.99 a month Music Unlimited service, which Prime subscribers can get at a $2 discount.