Fully functional Amazon Fire 7 tablet available for crazy low $14.99 today only
3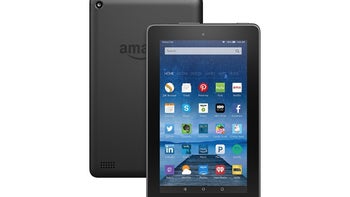 Amazon has gone on a product release spree of late,
refreshing a pair of Fire tablets
around a month ago, followed by
a pretty crazy expansion
of the
Echo family
a
couple of weeks back
, and most recently a big
Fire TV Stick upgrade
.
But one device that hasn't been renewed this year yet is the e-commerce giant's "best-selling Fire tablet." We're talking about the entry-level Fire 7, originally released back in 2015 and
last refreshed around 18 months ago
.
While the latest version is available for a low
$49.99 brand-new from Amazon
, the first-generation model can be purchased today only at an outright absurd $14.99. You're obviously looking at refurbished units here, technically sold through Woot, but fulfilled by Amazon, which means the slates are actually stored at, as well as packed and shipped by their very own manufacturers.

You can even get free shipping if you're an Amazon Prime member, while Woot takes care of a standard 90-day limited warranty. The generic brown boxes the Fire 7 will be packaged in are marked "Used-Good", which doesn't really mean anything, as the products are set to present "minor cosmetic blemishes" after having been returned, inspected, and restored to fully working condition by Amazon technicians.

Bottom line, they're supposed to look... okay and work like new, but one other thing you have to take into consideration is these tablets actually started life as "Kids Edition" Fire 7s. That means you'll need to set up a child's profile after powering your "new" slate, then delete said profile to use the thing as a "regular Fire tablet."

All things considered, paying just 15 bucks for a fully functional tablet is still a ridiculously attractive prospect. We're talking about an oldie with an outdated design and modest specifications, but as long as it's got a screen, processor, battery, and yes, even two cameras, it definitely provides good enough bang for your buck. Just remember you have less than 24 hours to pull the trigger.