Amazon introduces a refresh of its Fire 7 tablet, Fire HD 8 gets a price cut
4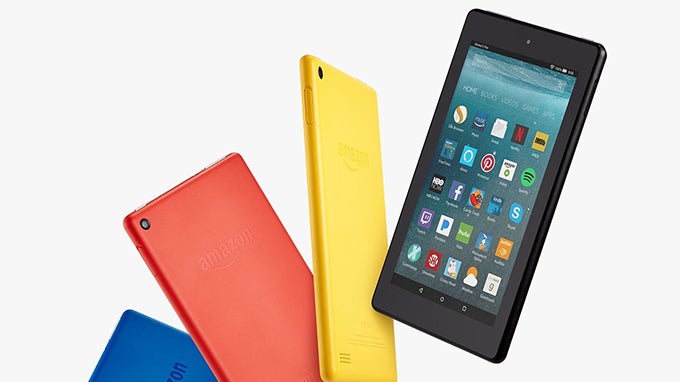 Amazon has just announced what it calls the "all-new" Amazon Fire 7 and Fire HD 8 tablets, though this is an overstatement to say the least. In reality, the new Fire 7 offers only slight incremental improvements, while the Fire HD 8 only gets a $10 dollar price cut, as well as its own Kids Edition variant.
The new Fire 7, which once again costs just $49, is almost the same as the last generation, specs-wise: the display, which is one of the bigger differences, is still a 7", 1024 x 600 panel, but now offers "higher contrast and sharper text". The device's body is new, however, weighing 295 grams, down from 315, and is also supposedly thinner, though comparing the two device versions shows they're both 0.4 inches thick.
The Fire HD 8, on the other hand, is literally the same device, with the only difference being a couple of different color options. However, its price has been slashed by $10, bringing it down to $89. What's new here is the Kids Edition of the device, which wasn't previously available, which is the same device as the original, but packed with a rugged case specially designed for children. This version is more expensive at $129, but offers a two-year unconditional warranty, a one-year subscription to Amazon's FreeTime Unlimited service, and built-in parental control software.
In related news, UK residents will now also get the ability to use Alexa on their tablets,
six months after the US got it first
. The newly-announced tablets will have the ability out of the box, while older ones will get access to it via software update.
The new versions of the two tablets are now available for pre-order from Amazon, and will be made available on June 7.