ZTE meets fierce competition in the mobile industry, half yearly profits decline for the first time in four years
3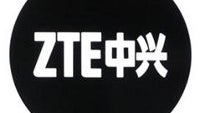 Chinese ZTE entered the top 5 phone makers in the world with a splash last year and it's continuing its growth with revenue increasing quickly in the first half of the year, but at a costly price as it
net profits declined for the first time in four years
. Revenue in the first semester amounted to some $5.7 billion (37.3 billion yuan), a 21.5% growth year on year, but net profit was down 12.4% to 769.3 million yuan compared to 877.5 million in the first half of 2010.
At its home Chinese market, ZTE is facing fierce competition from Huawei Technologies, but ZTE has recently upped the ante on the global scene with aggressive pricing trying to get traction among the top five and sell cheaper than Nokia and Samsung. It has partly succeeded, driving its
global market share to 3%
, up from 1.8% last year, according to a report by market researchers from Gartner. At the same time, rivals Nokia and Samsung's shares have declined. Moreover, ZTE, which gets more than half of its profits from markets other than China, witnessed a 44% growth in its consumer products division.
But despite that, analysts pointed out that the company's declining profit margins are a
bad sign for the future
. The consumer devices division at the company registered declining profit margins standing at 19.6%. Its shares slipped 19% throughout this year, more than the 12% industry average drop. ZTE however has big
plans for the future
, envisioning a US invasion with LTE devices and Windows Phone Mango handsets arriving in early 2012.