ZTE looking to widen U.S. presence, to roll out LTE devices, WP Mango phones in 2012
3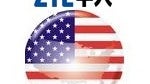 Just yesterday, we heard about second-largest Chinese electronics maker
ZTE's plans to launch Windows Phone Mango handsets
in the third quarter of the year in Europe, but we knew nothing about the company's plans for the U.S. Now this changes as ZTE has revealed its intentions to release
4G LTE-enabled devices
stateside in the second half of the year, while
Mango-running
phones are expected early in 2012.
"Phone carriers in the U.S. have expressed a lot of interest and we've said that we'll support Mango. We'll likely see Mango smartphones early next year," ZTE's U.S. chief executive Cheng Lixin said.
LTE devices could mean anything from broadband laptop sticks to handsets and tablets, but when it comes to Microsoft's platform Cheng was very specific pointing out smartphones. That however doesn't necessarily mean cutting-edge technology, as ZTE takes pride in the affordability of most of its current phones. In addition, while LTE seems on track to becoming a mass-adopted technology, the Windows Phone platform has shown lukewarm initial sales. The
Mango update introduced over 500 new features
and brought the platform one step closer to maturity.
In 2010, ZTE ranked fourth in the global phone makers stats with Android as its main focus in smartphones, but now it's diversifying its portfolio. And it's changing its plans accordingly –
sales
reached 3 million units last year, but are expected
to quadruple
to 12 million in 2011. Could ZTE move aggressively with acquisitions? Cheng didn't rule out such a possibility, but whatever it decides – it seems certain that the Chinese company will get much more press attention in the near future.
source:
Reuters