YouTube Live now allows users to stream more easily from iPhone and iPad
1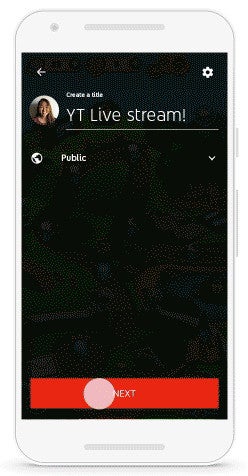 Google announced its
YouTube Live service
has been updated with new features and improvements meant to further enhance user experience. Since most of the new features announced today are already available on Android, iOS users have the most to gain.
With the latest update, content creators will be able to interact much easier with their fans during live streams, thanks to a new ultra low-latency option. The new feature makes it possible to stream video with just a couple of second of latency, thus allowing you to answer fan questions.
Furthermore, thanks to the Apple ReplayKit, iPhone, and iPad users will now be able to live stream via
YouTube application
. Moreover, the new feature will also allow users to take advantage of their phone/tablet's microphone and front camera to add their own video and audio commentary to the stream.
"Now we're bringing the feature to the main YouTube app so you can live stream your painting from Procreate, your race from Asphalt 8, your MOBA gameplay from
Vainglory
and more from any app that supports ReplayKit."
There aren't too many rivalries in the live streaming industry, so, for the time being, Google's YouTube service only competes with
Amazon's Twitch
, on both mobile and desktop platforms. Regardless, the two options streamers have at their disposal are solid enough to satisfy their demands.