Vainglory Summer Season Championships to be held in Seattle and Cologne this fall
1

Vainglory, which some may know as a leading touch-screen esports game, announced it will be holding its Summer Season Championship live events in Seattle (at Amazon's events center neighbouring PAX West) and Cologne (at ESL esports arena). The best eight teams from North America and Europe will duke it out for the chance to be recognized as the best Vainglory players in their region. Tickets for the events are already available, and the matches will be live streamed on Twitch (
check here
).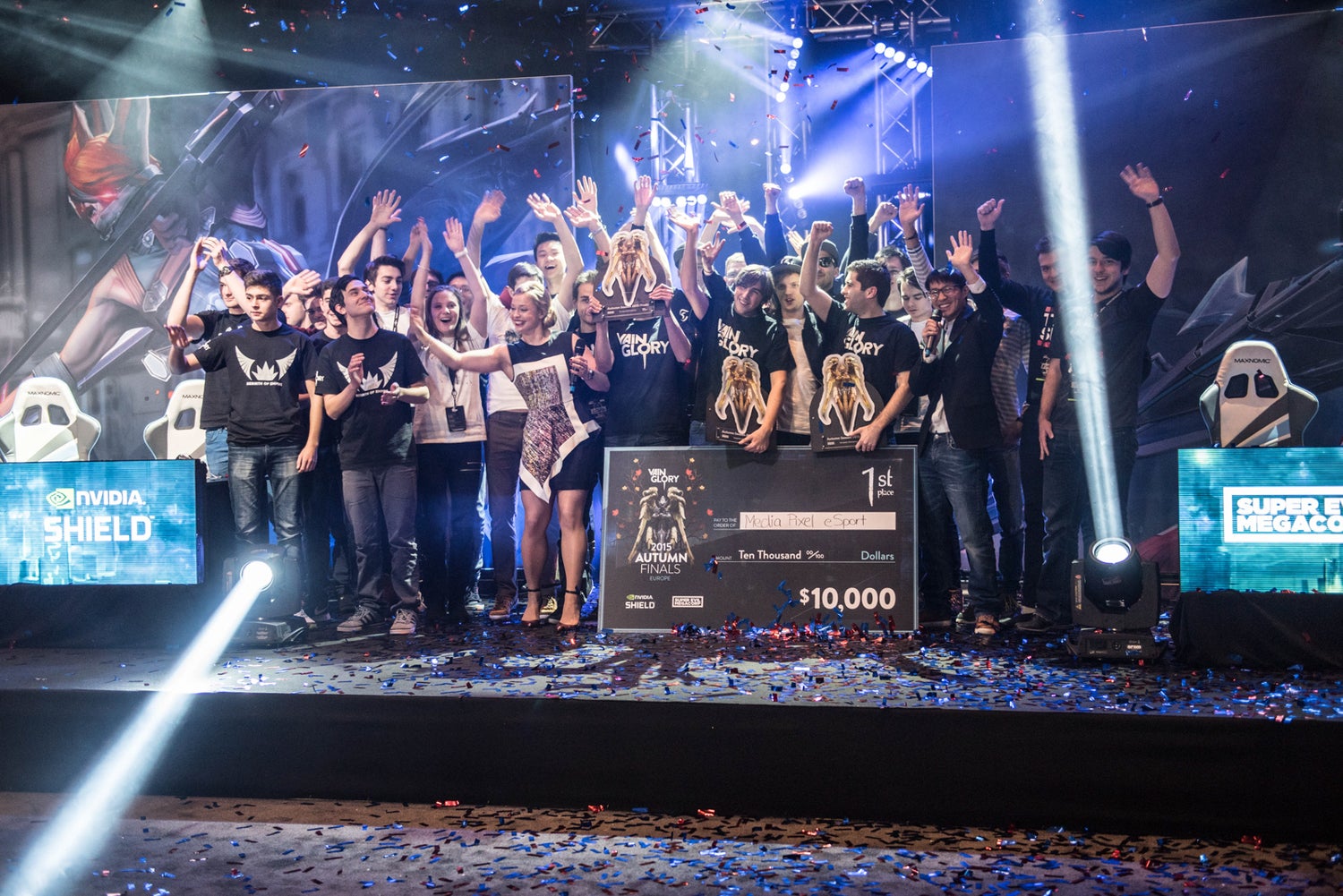 Pretty much what you can expect from the event
The North American championships will occur September 2-4, with ticket prices set at $5 (
link
). PAX pass holders can enter free on a first come, first served basis, and enjoy a bus shuttle service from the Washington State Convention Center to Amazon's event center.
In Europe, championships will be held between September 9–11. Tickets cost $12.60 (
link
), and a limited number of VIP access tickets are available as well, bringing the opportunity to meet players and Vainglory developers.
Along with these news, the Vainglory 1.20 update went live as well. It features new skins, more Summer Sunlight rewards, bots that guide newcoming players, all players practice, and many other additions.
Vainglory can be downloaded from its official website (
link
). It's available on the Amazon App store, the App Store, and Google Play.