YouTube Live to stream live video games and esports; goal is to take on Twitch
13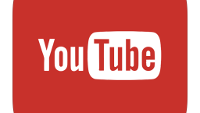 According to a report published today, later this year YouTube is expected to launch a live video game and esports streaming service called
YouTube Live
. Google will be challenging Twitch, which is the leading app in the category. While it might be possible to see Google introduce this at Google I/O in May, sources say that YouTube Live will be unveiled at the Electronic Entertainment Expo (E3) in June.
Last year, there was talk that Google would buy Twitch for $1 billion, but anti-trust problems forced Google to back away. Since Amazon stepped in and bought the video game streamer for $970 million, Google's response was to produce its own streaming service. To that end, the tech titan is rumored to have hired 50 engineers with experience in streaming, and is ready to start promoting esports on the regular YouTube site.
"Gaming and esports in particular are going to be a big driving force for the new-look YouTube Live. There'll be huge opportunities for established streamers and organizations soon and I would say that the record numbers of esports viewers are only going to grow when Google start promoting and partnering with these events."-Anonymous source
YouTube has been taking a stab at streaming esports as it has covered the
League of Legends Championship Series
since 2013. But YouTube does not have an exclusive on it and most League of Legends' fans end up watching on Twitch. Google is hoping that the YouTube name still carries enough of a cachet to take on the competition and grab the bulk of live video game and esports viewers.
source:
DailyDot
via
arstechnica
,
AndroidCentral