You can now send and request money in Gmail on Android
5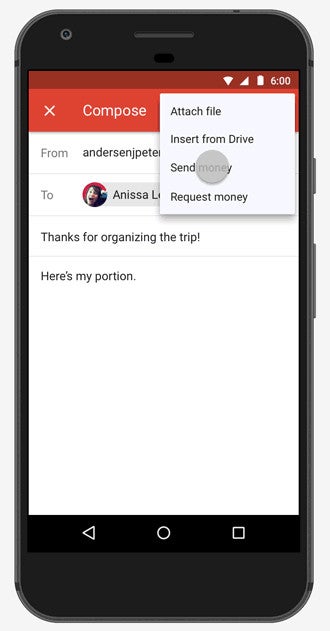 Send money in Gmail on Android
Gmail received a few updates
only in March, but before the month's end, Google announced yet another update is available for its email application. However, the following changes are available to Android users only.
In fact, there's only one major feature coming to Gmail for Android: the ability to send and request money. Yes, you can now send and request money in your
Gmail app on Android
, just like you can safely share photos and files on the go.
In order to send money using Google's mobile app, you must tap on the attachment icon and choose whether you want to send or request money. The best thing about the new feature is that you will receive or request money right from within the email itself, so you won't have to install a third-party app.
Also, you can set the recipients to redirect the money you receive directly into your bank account; and all these operations are free of charge. More importantly, you can exchange money even with people who don't have Gmail addresses.
Keep in mind though that for the time being, the ability to send and request money in Gmail is available in the United States only, on the web or Android. Make sure you update your application today if you want to benefit from the new feature.