Gmail becomes the first Android app with 1 billion installs
35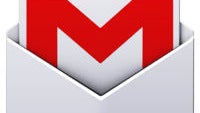 This past September, Google announced that its Android platform had reached its one billionth activation, and it has continued to dominate shipment numbers around the globe. So, it was basically just a matter of time before an app in the Google Play Store reached that one billion install plateau, and it looks like that app is Google's own Gmail.
If you pay attention to the comScore data, Facebook has consistently been the most popular mobile app in terms of active monthly users, and even Google Search and YouTube have tended to be more popular than Gmail. But, Gmail has become the first app to cross over into the one billion to five billion install range on Google Play. It is unclear exactly when it hit this milestone, but AppBrain has recorded it as May 6th. Technically, Google Play services reached the one billion mark a couple months ago, but that's not exactly an app.

Of course, Gmail is also something that comes pre-packaged, so it's not like it has been actively downloaded by one billion users, especially when Gmail doesn't even have that many monthly active users.
There are a number of apps in the five hundred million to one billion install range, like Google Search, Google Maps, YouTube, Facebook, and WhatsApp; so, it should be interesting to see which makes the leap next. It seems reasonable that it will be one of the Google apps, but you can never count out Facebook, especially since Facebook recently announced 609 million daily active mobile users across all platforms.