You can now pay with PayPal on the App Store, iTunes and Apple Music
2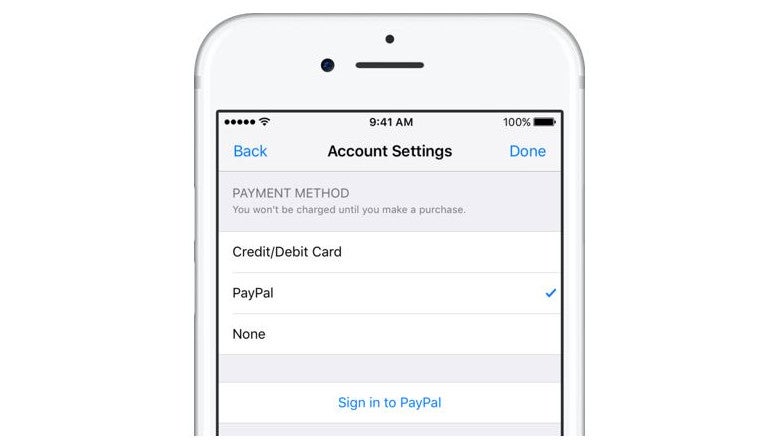 PayPal has just announced that Apple customers will now be able to use its mobile payment services on App Store, iTune and Apple Music. The
new PayPal payment option
will first be available in Canada and Mexico, but it will be rolled out in the United States and other countries soon.
So, how exactly does this work? First off, you must have a
PayPal account
, but if you don't, you can create one for free. Assuming you already have an Apple ID, you will then be able to select "PayPal" as your payment method.
In order to do that, you'll have to head to your account settings in the App Store,
Apple Music
, iTunes (iBooks) directly from your iPhone, iPad, iPod touch and Mac, or on iTunes from your PC.
Once PayPal is selected, it will become the default payment method for all purchases you make using your Apple ID. Using the new option, you'll be able to pay for apps, music, movies, TV shows, books, as well as subscriptions (Apple Music) and even
iCloud storage
.
The new payment option introduced today will also bring
PayPal's One Touch
to all Apple ID accounts, so you'll be able to smoothly purchase anything from all Apple devices, including Apple TV and Apple Watch.