PayPal announces "One-Touch Mobile Payments"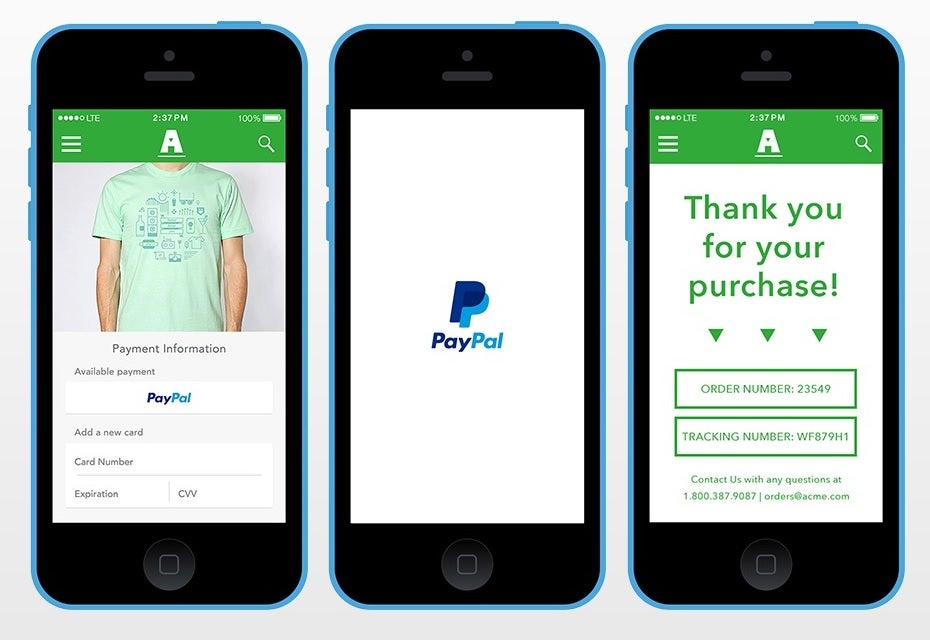 Coming soon to a mobile PayPal app for iOS or Android near you, "One Touch" payments using your smartphone. Last year, eBay acquired a company called Braintree, and their mission was to integrate mobile payment features as a part of PayPal.
With the announcement of One Touch for PayPal, developers can now begin to integrate secure mobile payment options as part of a new beta that is being launched.
For the consumer, the process is designed to be fast, and prevent inconveniences of different user IDs, just like PayPal in any other environment, it will be platform agnostic, but right now the focus appears to be on iOS and Android powered devices.
Ultimately, it should improve the experience for users, and increase the conversion for merchants. Consumers that have the app will basically be able to pay for goods and services with literally one touch on the app. The merchants whose apps accept this option will have implemented Braintree's software. Consumers will be able to opt-in or opt-out of an app's permissions at any time.
Here is how it will work: The first time a consumer makes a purchase on a compatible app will need to give the PayPal app permission to authorize payments. After that, purchases can be made literally by tapping the "buy" button, no extra log-ins, no usernames, and no passwords. For those worried about fraud, activity is monitored via common data and behavior analysis.
According to PayPal, One Touch payments is now open to developers and will be available to all PayPal app users in the coming weeks.
source:
PayPal