You can get Asus' ZenUI launcher on any device running Android 4.3 or newer
5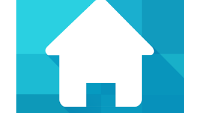 We at PhoneArena are definitely suckers for good
Android launchers
. Seriously, there's nothing better than getting your hands on a new promising one or just fall back to that one universally-love launcher that does the job better than most stock launchers (*
cough*
Nova Launcher*
cough*
).
That's why we were pleased to learn that Asus has just made the stock launcher of its own ZenUI skin available to all Android devices. You need to be rocking a phone with Android 4.3 or higher, but let's be real - most of you here certainly meet that requirement anyway.
So, what does ZenUI offer? Most importantly, it comes with two separate layouts. The first one, dubbed "One layer", employs an iOS-like philosophy, meaning that it does not feature an app drawer of any kind. You have all your apps and folders scattered across a couple of screens. While we are aware that this might not appeal to everybody and such practices are often viewed as sacrilege by the Android community, it's still nice to have options. And the Asus Zen launcher is definitely a nice option. The second layout is logically named "Two layer" and is much more classical - it features an app drawer.
It comes with its own set of themes that overhaul the icons and the wallpaper of the device, as well as loads of useful shortcuts. For example, you can swipe up to access the launcher's own set of settings and functionalities, while Oh, and the included app locking feature that allows you to hide your apps is a nice touch that we definitely like!
You can download Zen Launcher from the Play Store by
clicking here
.