Yahoo reports 44% drop in Q2 earnings, writes down Tumblr's value by more than 40%
18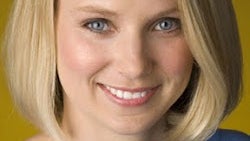 Back in May 2013,
Yahoo purchased picture sharing site Tumblr for $1.1 billion in cash
(no, it wasn't paid all in pennies). For some reason, Yahoo CEO Marissa Mayer thought that the acquisition would make her company more relevant. In the press release announcing the acquisition, Yahoo promised not to screw it up. But guess what happened.
In announcing today a 44% year-over-year decline in per share earnings for the second quarter (from 16 cents a share to 9 cents), Yahoo also said that in retrospect it paid too much for Tumblr and took a $482 million write off. Yahoo had been carrying Tumblr on its balance sheet at a valuation much higher than its true worth. Earlier this year, another $230 million was written off Tumblr's value after the app failed to meet certain revenue targets. Yahoo also reported today a gain of $65 million in revenue year-over-year to $1.35 billion, for the three month period ended in June.
Final bids are due this week as the auction of Yahoo nears a conclusion.
Verizon is considered one of the leading bidders for the company,
which isexpected to draw a winning bid in the range of $3.5 to $5 billion.
"Since the day the Tumblr deal was announced, people have said Yahoo paid too much for it. Now the company can no longer pretend that Tumblr is today worth $1.1 billion. It's worth, in their view, a lot less, and it's past time for them to face the facts."-Erik Gordon, professor, Ross School of Business, University of Michigan
source:
LATimes