Already sounding cooler, Yahoo promises not to "screw up" Tumblr
6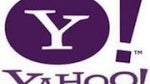 CEO Marissa Mayer's plan to make Yahoo cool, hip and relevant again, has started with the latter's
$1.1 billion cash acquisition
of Tumblr. Already trying to sound irreverent, the press release announcing the transaction explains that Yahoo will keep its hands off of the hosting site, promising "
not to screw it up
." Tumblr CEO David Karp has been given a lot of autonomy, and truthfully, the site has earned it despite the big liquidity event.
Tumblr puts up 900 posts per second and 24 billion minutes are spent on the site monthly. The site will increase Yahoo's monthly visitors by 50% to about 1 billion a month while boosting traffic by 20%.
Tumblr has recently started accepting mobile ads
and 25% of its visitors now come from the Tumblr mobile app.
"The product, service and brand will continue to be defined and developed separately with the same Tumblr irreverence, wit, and commitment to empower creators."-Yahoo

"Tumblr is redefining creative expression online. On many levels, Tumblr and Yahoo couldn't be more different, but, at the same time, they couldn't be more complementary. Yahoo is the Internet's original media network. Tumblr is the Internet's fastest-growing media frenzy. Both companies are homes for brands - established and emerging. And, fundamentally, Tumblr and Yahoo are both all about users, design, and finding surprise and inspiration amidst the everyday."-Marissa Mayer, CEO, Yahoo

"But we're elated to have the support of Yahoo! and their team who share our dream to make the Internet the ultimate creative canvas. Tumblr gets better faster with more resources to draw from."-David Karp, Tumblr, CEO
source:
Yahoo
via
PCMag