Yahoo Bots app released on Android and iOS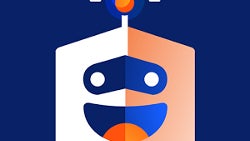 Yahoo is trying to impress consumers with a wave of mobile apps. Obviously, that's not a bad, though it remains to be seen how useful these apps really is. We reported earlier this week about
Yahoo View for Android
, which features Hulu content and allows users to watch TV clips and full episodes on their mobiles.
A few days later, Yahoo Bots has been released on both the Android and iOS platforms. The application is meant to enables users to find Yahoo bots much faster. Basically, it acts like a gateway to all Yahoo's virtual assistants, so you can find whatever bots you like, such as Finance, News, Weather, Sports and more.
Along with the release of the Bots app, Yahoo also launched Blitz, a fantasy football helper bot that be found using Yahoo Bots as well. With Blitz,
Fantasy Football
players can manage their roster on Game Day, as well as find out which player to start or sit and who to choose to pick up.
On iOS devices, Yahoo Bots features Siri integration, so it's even easier to use. If Yahoo plans to launch even more bots, the newly launched Yahoo Bots will surely come in handy to those who want to use the company's bots.
Naturally, Yahoo Bots is free to download, but if you don't have an Yahoo account you won't be able to use it. Developers have already confirmed that the app require users to login to a Yahoo account in order to take advantage of its bots.