Yahoo View app featuring Hulu content launched on Android, gets abysmal reviews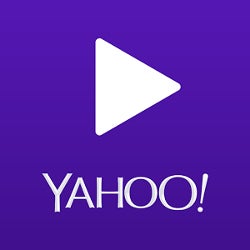 In case anyone had any doubt that almost everything that
Yahoo
does is destined to fail, here is another example of a project that started on the wrong foot.
Yahoo View is
a new application
for Android devices that enables users access to Hulu content. Aside from that, users can watch thousands of TV clips on their mobile devices. There are clips from ABC, NBC and FOX TV shows, so there are plenty to choose from if you want to watch videos while on the go.
However, you can't watch full episodes on Yahoo View, instead you are presented with short clips that are meaningless most of the time, as one of the users pointed out on Google Play. On top of that, in order to watch a short clip, you are forced to watch a 30-second ad.
If you wonder whether or not you can watch Hulu content or short clips on a bigger screen, you'll have to choose your device carefully since Yahoo View does not feature support for Android TV or
Chromecast
.
The good news is the application is compatible with devices powered by Android 4.4 and up, which means it can be ran on just about any smartphone or tablet out there.
Obviously, there's quite a lot of room for improvement, but it would have been better if the developers would have refrained from releasing the application in this state.
On the positive side, it looks like Yahoo View provides access to full-length episodes of
anime shows
, including Naruto, Sailor Moon, One-Punch Man and other. So, at least you have that if you're into watching this stuff.
UPDATE
: We've been approached by Yahoo's PR team for a small clarification: "
While you can't view full episodes on the Yahoo View mobile app, you can definitely watch full episodes on Yahoo View online
."