Xperia XZs size comparison: No, this is not the XZ
1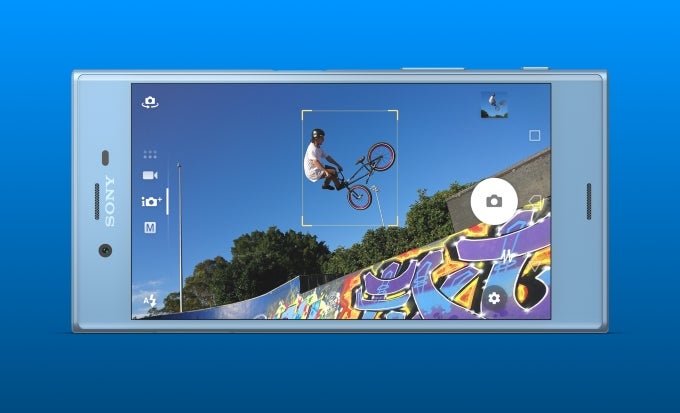 We sat here, in front of our laptops in sunny Barcelona, and we stared at the Sony Xperia XZs pictures, thinking to ourselves "didn't we make this size comparison already?" It appears we were thinking about the 2016
Xperia XZ
, so we shrugged off the disturbing sensation we got from the deja vu and moved on.
The Sony Xperia XZs measures at 5.75 x 2.83 x 0.32 inches (146 x 72 x 8.1 mm) and weighs 5.68 oz (161 g), which is a rather average build for a smartphone. But how does it fare against its competitors in the market?
Sony Xperia XZs vs Google Pixel vs Samsung Galaxy S7 vs Apple iPhone 7
The Google Pixel is a somewhat big phone for its class. But the Xperia XZs manages to be a bit bigger. That's only natural, considering the Pixel has a 5-inch screen, while that of the XZs measures at 5.2 inches.
Same goes for the 5.1-inch Samsung Galaxy S7. But while the difference in screens here is smaller, the Galaxy S7 has a smaller footprint and it's a bit lighter. This is probably thanks to the smaller bezels, as the Xperia XZs has far more prominent frames on all sides.
And when it comes to the Apple iPhone 7, it looks tiny compared to the XZs. The iPhone is just not that big of a device, so it's only natural for the XZs to dwarf it.
Sony Xperia XZs vs LG G5 vs HTC 10 vs Huawei P9
When we put the Xperia XZs side-by-side with the LG G5, we see that the LG is both slightly bigger, and with slimmer bezels. This allows the LG to have a slightly bigger screen, too.

When it comes to the HTC 10, both phones have almost the same dimensions and weight. They both pack a 5.2-inch screen, too. But the XZs could fool you into thinking that it's slightly bigger, thanks to its sharp corners and rectangular shape.

Same goes when we compare the Xperia XZs with the Huawei P9, despite the difference in size being just 0.04" (1 mm) in all three dimensions.