Xperia XZ Premium leaks, flaunting the mirror finish of the Z5 Premium with 4K display
39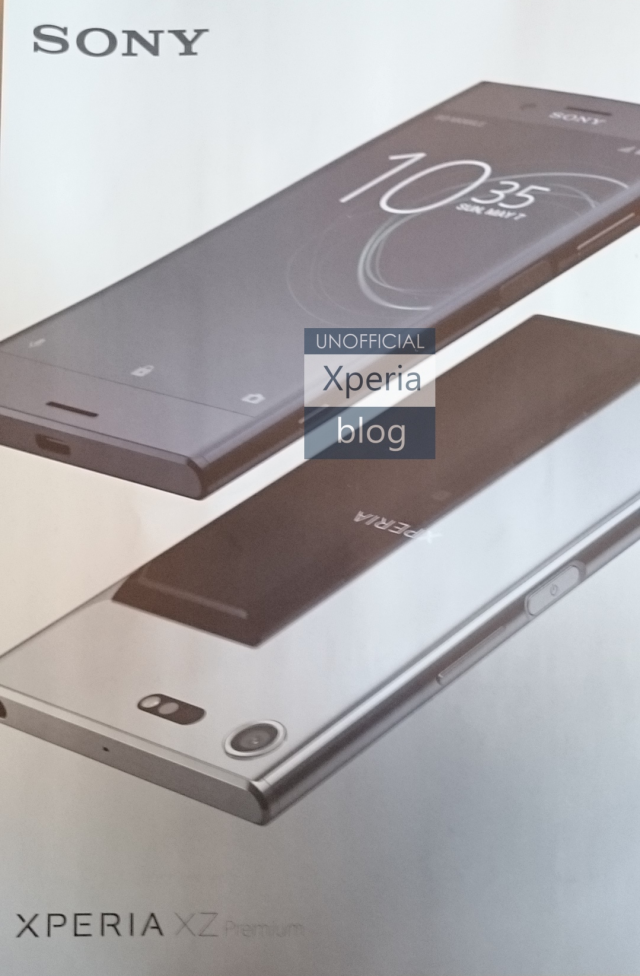 If you had any doubts that Sony may be releasing a premium handset tomorrow, they should be dispelled by this latest leak of a poster depicting what is indeed
dubbed an Xperia XZ Premium
, just as rumored. Just as its predecessor, the
Z5 Premium
, its name could be derived from the fact that it will be equipped with a display that sports the whopping 4K resolution, making it the phone to get this season for virtual reality aficionados.
The leak here shows a design that is not at all far from the existing
Xperia XZ
, which would jibe with Sony's tendency to release upgraded versions of its flagship phones every six months or so. Moreover, we are seeing the same exclusive chrome mirror chassis that debuted on the Z5 Premium, so this is one more tangential proof that we might indeed see the world's second phone with a 4K resolution display unveiled tomorrow.
As to what other specs the XZ Premium might entail, the source mentions
Sony's new 19 MP sensor that does 960fps slow-motion video
, and 4K capture with 60fps, which would be a novelty that would hint at some pretty powerful processing silicon that should make the XZ Premium tick. The other specs we can deduce from this picture are the USB-C port at the bottom, and the triple camera focusing tech that debuted with last year's X-series. The screen does show May 7th, which hopefully will be the release date, as last year Sony didn't out its puppies until June. We'll know more tomorrow when Sony unveils its rumored four phones, and, hopefully, a 4K-laden XZ Premium will be among those.